This post may contain affiliate links which won't change your price but will share some commission.
Gluten free sugar cookies are fun to cut and decorate any time of year. These hold up well and are so simple to make!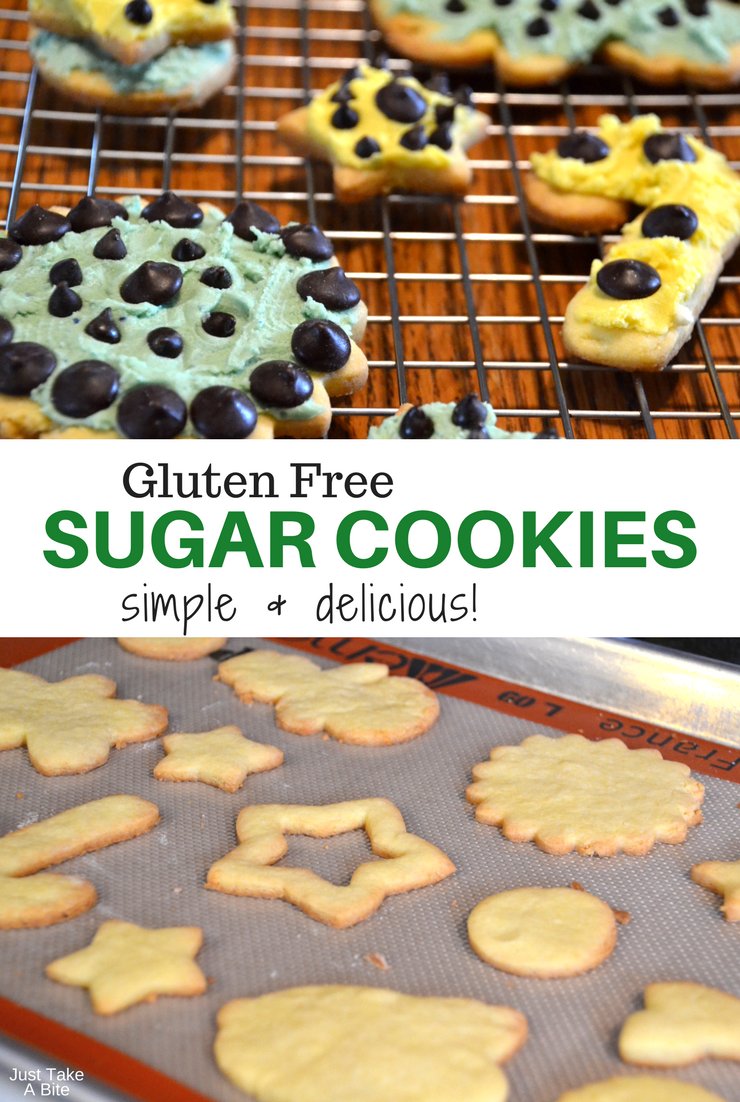 I know what you're thinking…it's almost the New Year…time to get healthy. And here I am posting a recipe for cookies! Well, better late than never, right?
Crazy Christmas
That is the kind of Christmas we had. Everything was out of order. We had some celebrations early. We did our baking late. It was all mixed up. But it was still fun.
And boy did my kids have fun making these cookies! Even if Mom wanted to just forget the baking all together…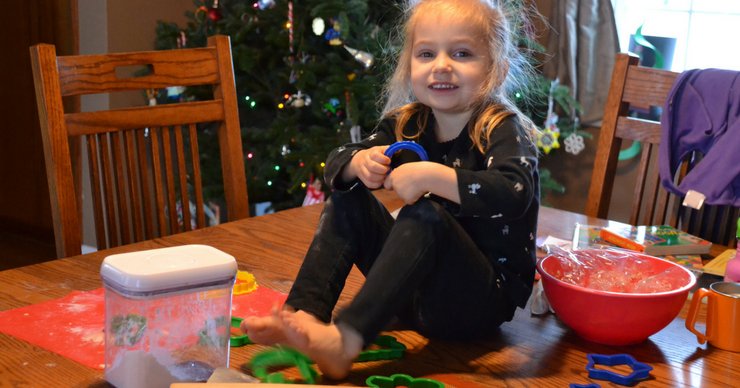 Gluten Free Made Easy
Gluten free sugar cookies can be hard to make – crumbly, dry, rock hard, etc. But these are so simple and hold up so nicely. The dough is soft and easy to work with. And there are no strange ingredients like xanthan gum added!
I try to keep them not too sweet. Especially if you plan to add frosting or icing. I might even try cutting the sugar down more the next time I bake gluten free sugar cookies.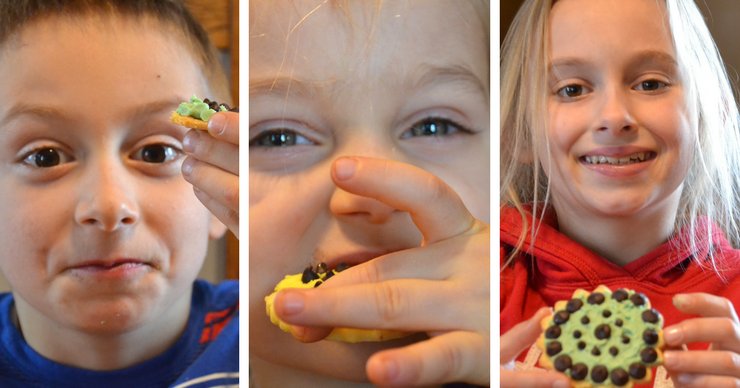 One of my secrets to not having kids go crazy eating cookies all day? Make a small batch. They won't feel deprived, but there won't be cookies sitting around for weeks on end. You can also freeze extras to pull out for a special treat later.
This recipe makes about 25 cookies. You can easily double or triple it if you need a big batch for giving away or for a party.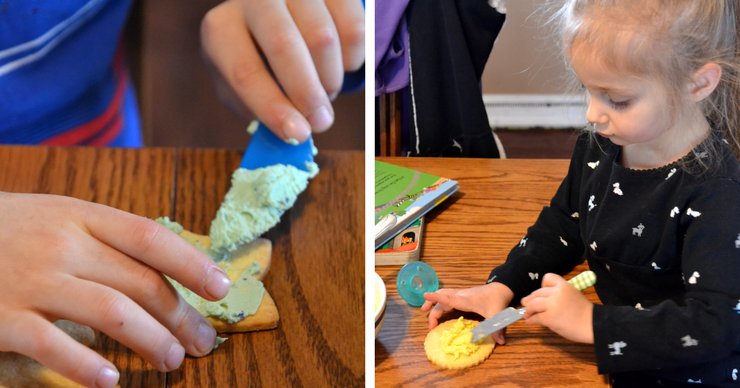 If you're going to make sugar cookies, you have to decorate them! We used homemade frosting with natural dyes and chocolate chips. In typical fashion my toddler wouldn't eat the cookies unless I scraped the frosting off. She is not a fan of sweets…and I hope to keep it that way.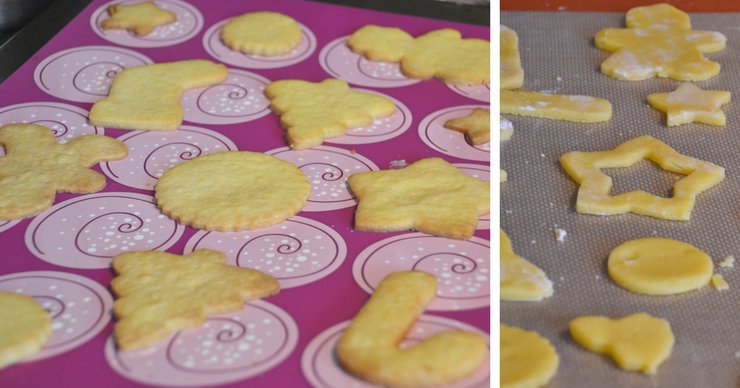 Healthy Year and Holiday
I hope you make this your healthiest year yet! But don't forget that it can include a small treat here and there. These simple gluten free sugar cookies make the perfect little sweet treat or fun holiday baking project!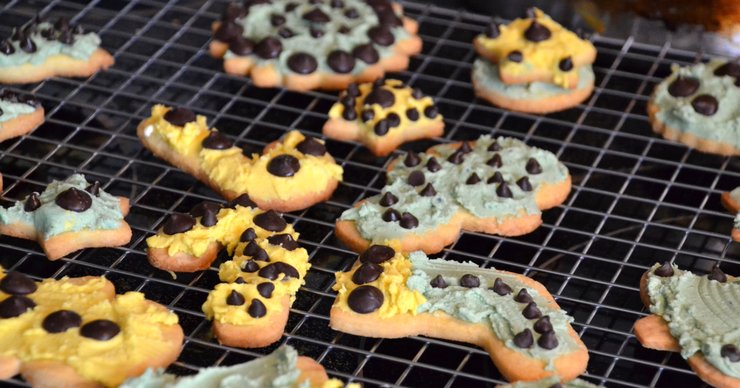 Simple Gluten Free Sugar Cookies
2017-12-31 05:37:38
Ingredients
6 Tbsp. butter, room temperature
1/3 cup organic cane sugar
1 egg
1/2 tsp. gelatin
1/2 tsp. vanilla
1 cup white rice flour
1/2 tsp. baking powder
1/2 tsp. unrefined sea salt
Instructions
Heat oven to 400*F.
In a large bowl, cream the butter and sugar.
In a small bowl mix the egg, gelatin and vanilla. Add to the butter mixture and beat to combine.
Stir in dry ingredients.
Use your hands to combine the dough into a ball.
Cover dough and chill for 30 - 60 minutes.
Roll the dough on a floured surface. Cut shapes and place on a parchment paper or silpat lined baking sheet.
Bake at 400*F for 10 - 12 minutes, until golden.
Allow cookies to cool completely before decorating.
Notes
The cookies can be frozen for up to a year.
Just Take A Bite https://justtakeabite.com/