This post may contain affiliate links which won't change your price but will share some commission.
When the weather is hot and blueberries are fresh it's the perfect time for blueberry cheesecake pops! Not too sweet but what a treat.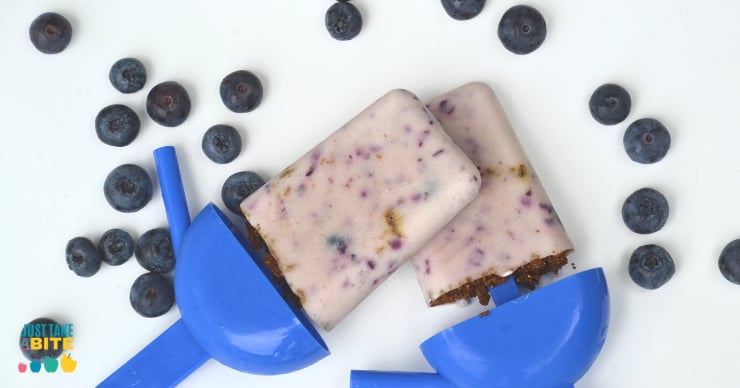 We go crazy for blueberry season here. Blueberries are an all around family favorite fruit. We mostly freeze them and eat them fresh.
But of course we use them for a few treats too.
Gluten-Free Blueberry Dessert
One of the easiest ways to use blueberries is in blueberry cheesecake pops. It only takes about five minutes to get them to the freezer. As a busy mom of four, the faster the better!
We almost always have homemade gluten free graham crackers in the cupboard, which makes treats like blueberry cheesecake pops a cinch. This time I used gluten free pumpkin spice grahams! Any homemade or store bought version that you tolerate will do.
Then all you have to do is blend, crush and pour.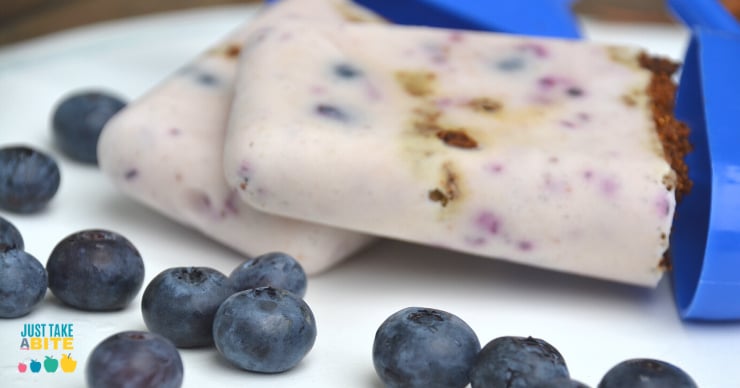 Blueberry Cheesecake Pops
Slightly sweetened whole milk yogurt blended with blueberries gives the flavor of blueberry cheesecake. The crushed graham crackers mimic a graham cracker crust.
If you want some variety try swapping the blueberries for strawberries or raspberries. Or use all three for a mixed berry cheesecake pop!
Coconut milk or coconut yogurt can be used in place of the dairy yogurt as well for variety or for allergies.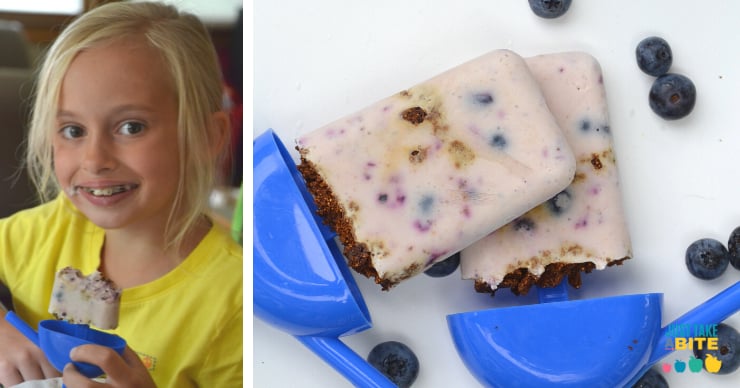 Healthy Blueberry Dessert
Blueberry cheesecake pops really are a treat. But you can also pack them with nutrients. They already have maple syrup and sea salt. Both contain lots of minerals.
Then there is the whole milk yogurt with healthy fat. Plus blueberries are bursting with vitamins.
If you really want to load up these popsicles with good stuff you can add egg yolk to the mix. I like to do this for my kids that sometimes struggle with focus. All of the B vitamins really help.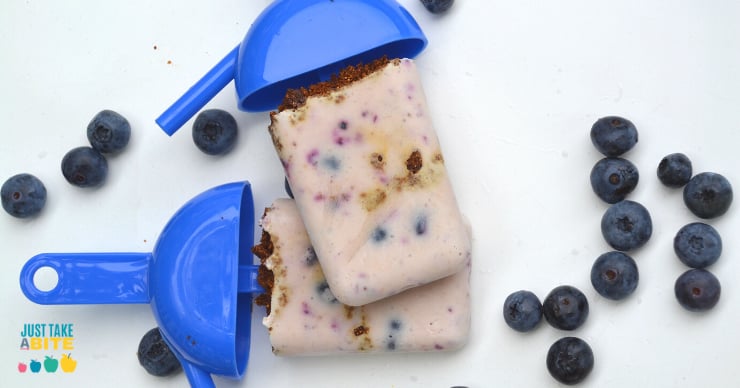 What to Make with Blueberries
If your kids are like mine they don't want to wait for the popsicles to freeze. Blueberry cheesecake pops can be eaten as blueberry cheesecake yogurt if you are really in a hurry. Just blend, pour, stir and serve. Then you can serve this for breakfast!
Use a few of your fresh blueberries to make a treat the whole family will love. Blueberry cheesecake pops are dessert with nutrition packed inside.
What is your favorite way to enjoy blueberries?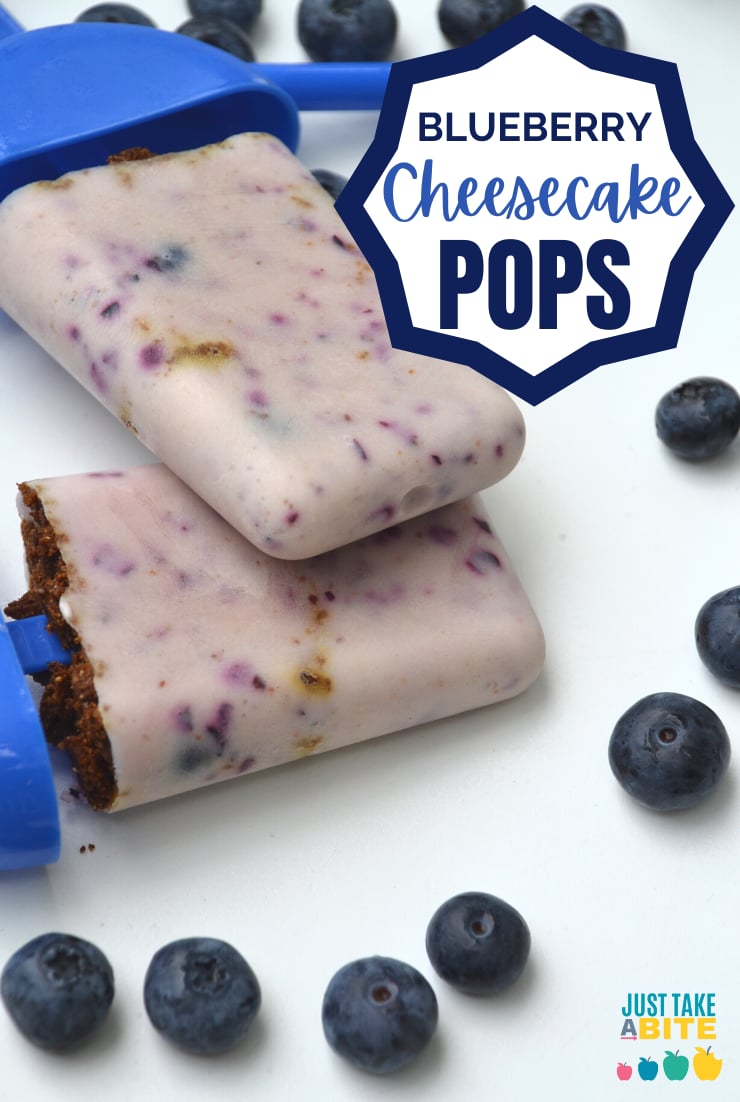 Blueberry Cheesecake Pops
2015-07-29 04:59:44
Serves 4
A fun way to use your fresh blueberries in a sweet frozen treat. Yogurt, blueberries and graham crackers create a cold version of blueberry cheesecake.
Ingredients
1/2 cup blueberries, divided
3/4 cups plain, whole milk yogurt, coconut milk or coconut yogurt
2 Tbsp. maple syrup or honey
1/2 tsp. organic vanilla
1/4 tsp. unrefined sea salt
1/2 cup graham crackers, crushed
optional: 1 pastured egg yolk
optional: 1 tsp. lemon juice
Instructions
Blend 1/4 cup blueberries, yogurt, maple syrup, vanilla, salt, egg yolk and lemon juice until pureed.
Layer in the popsicle molds half of the yogurt mixture, fresh blueberries and graham cracker crumbs.
Repeat with a second layer.
Freeze until firm.
Notes
Any graham cracker will work.
You can replace the blueberries with any other fruit.
If you don't want to do layers or your kids don't like chunks you can simply puree all of the ingredients and pour into the molds.
Just Take A Bite https://justtakeabite.com/
This post is linked to
Savoring Saturdays
.