This post may contain affiliate links which won't change your price but will share some commission.
No need to reach for a box. These soaked gluten free graham crackers are easy to make and properly prepared. Your kids will love them. And so will you!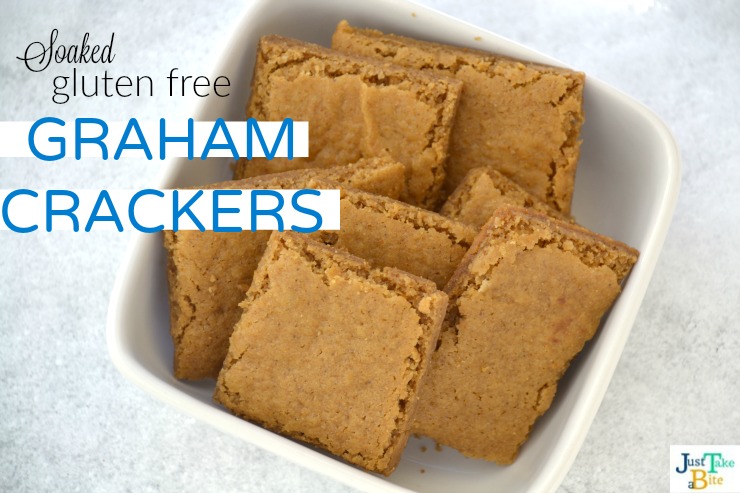 If you've been reading my blog for very long you know that I have a small obsession with graham crackers.
I don't know why. But they have been one of my absolute favorite foods for many many years now.
They are my go-to snack when I don't feel well. Not too sweet. But just sweet enough. Always the perfect treat.
I've made quite a few varieties of graham crackers over the years. Every time I have a new dietary restriction I think…will I have to give up my beloved graham crackers?!
Recently I started eating gluten free. Which means I can't have my yummy homemade whole wheat grahams.
So of course I got to work creating a gluten free version. Pure heaven.
These crackers are very easy to make, the grains are soaked (which makes them easier to digest) and they are very allergen friendly.
No eggs, dairy, gluten, rice, corn, oats or nuts. I think they are even vegan (although I don't know much about it…is honey vegan?).
I'm so happy that I don't have to give up one of my favorite foods…and that I can eat it without getting a stomach ache (or a whole host of other symptoms).
Do you like graham crackers?
Give these soaked gluten free graham crackers a try. Even if you don't have to eat gluten free these are a great snack to get some variety in your diet.
Want to learn more ways to feed nutritious food to kids with allergies or picky eaters?
Check out my book Why Won't My Child Eat?!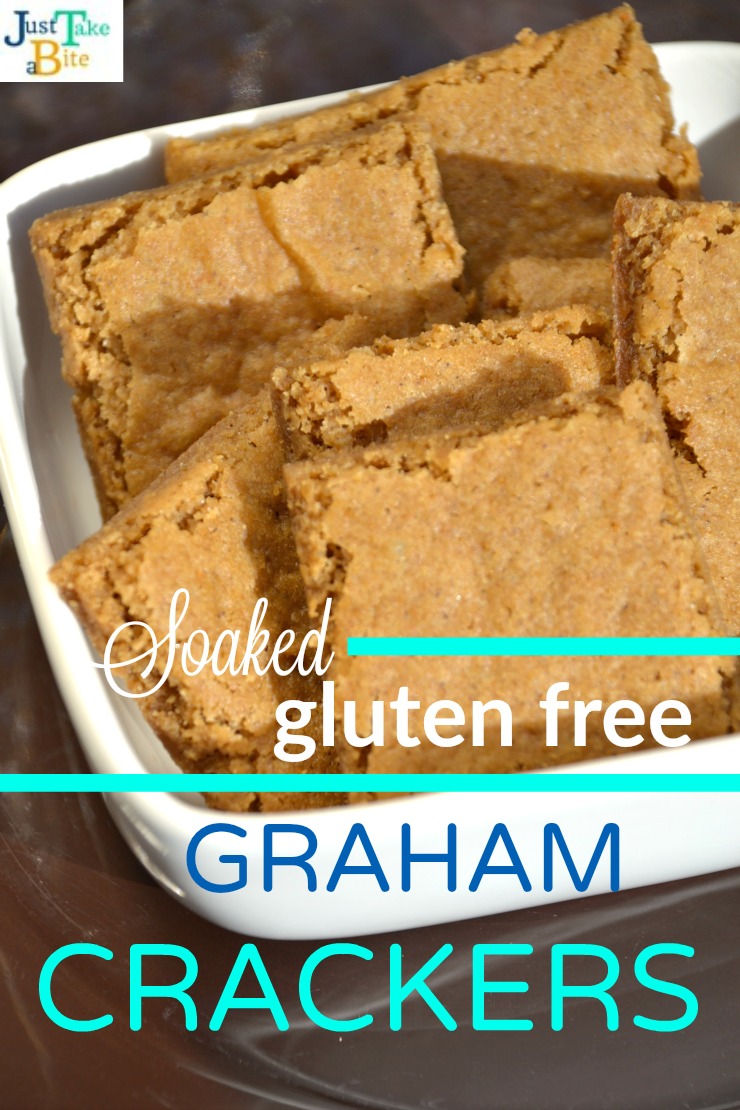 Soaked Gluten Free Graham Crackers
2015-11-22 19:26:25
Ingredients
1 1/2 cups "whole grain" gluten free flour(s) (amaranth, brown rice, teff, sorghum, garbanzo bean, oat)
1/2 cup starchy gluten free flour (tapioca, cassava, white rice, arrowroot, potato starch)
1/2 cup coconut oil, butter, lard or tallow, melted
1 cup warm water
1 Tbsp. lemon juice
1/3 cup cane sugar
4 Tbsp. honey
2 Tbsp. molasses (you can skip this and add more honey or use maple syrup)
1 tsp. baking soda
1/2 tsp. sea salt
Instructions
Mix the flours, oil, water and lemon juice. Cover and let soak for 24 hours.
Heat oven to 350 degrees. Line two baking sheets with parchment paper.
Add the remaining ingredients to the flour mixture. Mix until well combined.
Add more sugar, honey or molasses to make them sweeter if desired.
Spread half of the batter on each pan.
Bake 10 minutes.
Using a pizza cutter, cut into squares (if they are sticking to the pizza cutter try again in 3-5 minutes). Return to the oven for 5 minutes.
Remove from the oven and transfer the crackers on the parchment paper to dehydrator trays. Dry at highest heat setting until crisp, removing the parchment paper part way through (about 6 - 8 hours).
Let cool. Store in an airtight container.
Notes
These crackers freeze well.
Just Take A Bite https://justtakeabite.com/
In order for me to support my blogging activities, I may receive monetary compensation or other types of remuneration for my endorsement, recommendation, testimonial and/or link to any products or services from this blog. It will not change the cost of any products or services for you.