This post may contain affiliate links which won't change your price but will share some commission.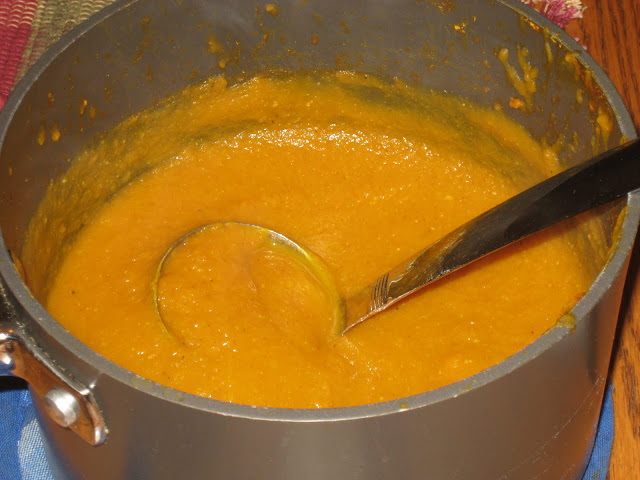 I've been making a lot of things with pumpkin this month…but all sweet stuff. I decided to be brave and try something savory. I made pumpkin soup for dinner last night. I got the recipe from All Recipes and modified it a bit. I wasn't sure any of us would like it. But we all did! Even Rebecca loved it. It definitely had good flavor. And it was super easy to make. I prepped it in the morning (cooked and pureed it) and then just simmered it for a bit at dinner time. I love prep ahead meals. And I think it really adds to the flavor to let it sit for a bit. I only made a half batch, and there isn't much left. Next time I'll make the full recipe. We had it for our main dish…a light, healthy fall meal…pumpkin soup and homemade bread with homemade apple butter. But it would be good as a first course/part of a meal for guests.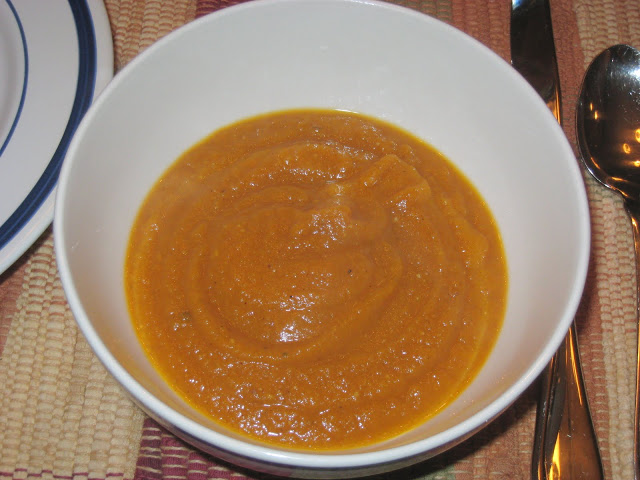 Pumpkin Soup
6 cups chicken broth
1 1/2 tsp. salt
4 cups pumpkin puree
1 cup chopped onion
1/2 tsp. chopped fresh thyme or 1 tsp. dried thyme
1 clove garlic, minced
1/2 cup heavy whipping cream
5 whole black peppercorns
1/2 tsp. cinnamon
1/4 tsp. nutmeg
Heat the broth, salt, pumpkin, onion, thyme, garlic, and spices. Bring to a boil, reduce heat to low, and simmer for 30 minutes uncovered.


Puree the soup with an immersion blender if necessary
Stir in the heavy cream.