This post may contain affiliate links which won't change your price but will share some commission.
These scotcheroos come together in about ten minutes, using real, allergen friendly ingredients. A simple, delicious dessert with no baking required!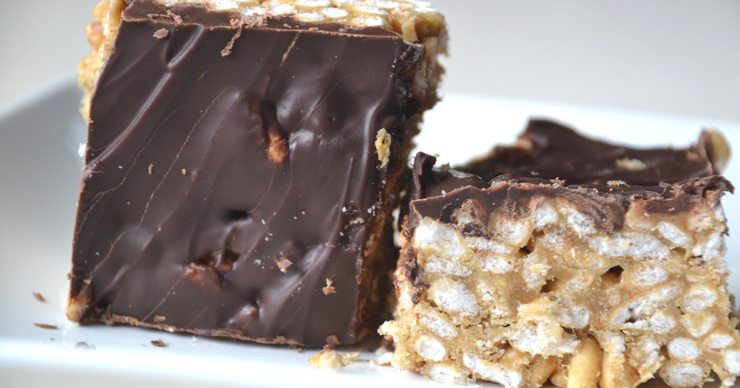 I grew up eating scotcheroos.
My mom still makes them all the time. She brings them to the neighbors, brings them for fellowship at church, etc.
But I haven't made them or had one in years, though. Why? They are filled with not-so-good stuff. The main 3 things…Rice Krispies, corn syrup and regular peanut butter (hydrogenated oils and GMO nuts.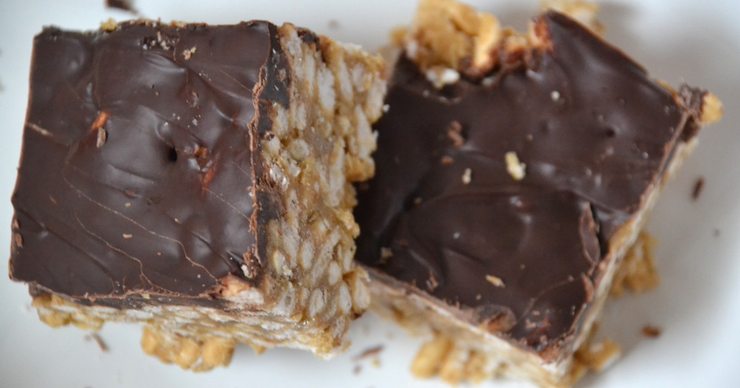 A Fresh Look.
I like to update classic recipes using real ingredients. So I gave these scotcheroos a makeover.
I use plain puffed brown rice, cane sugar, honey and sunbutter in the base. Then I simply melt allergen free chocolate chips for the topping.
Even with three kids trying to help these took about ten minutes from start to finish. There is no baking required. Just a few minutes at the stove. The mix and pour.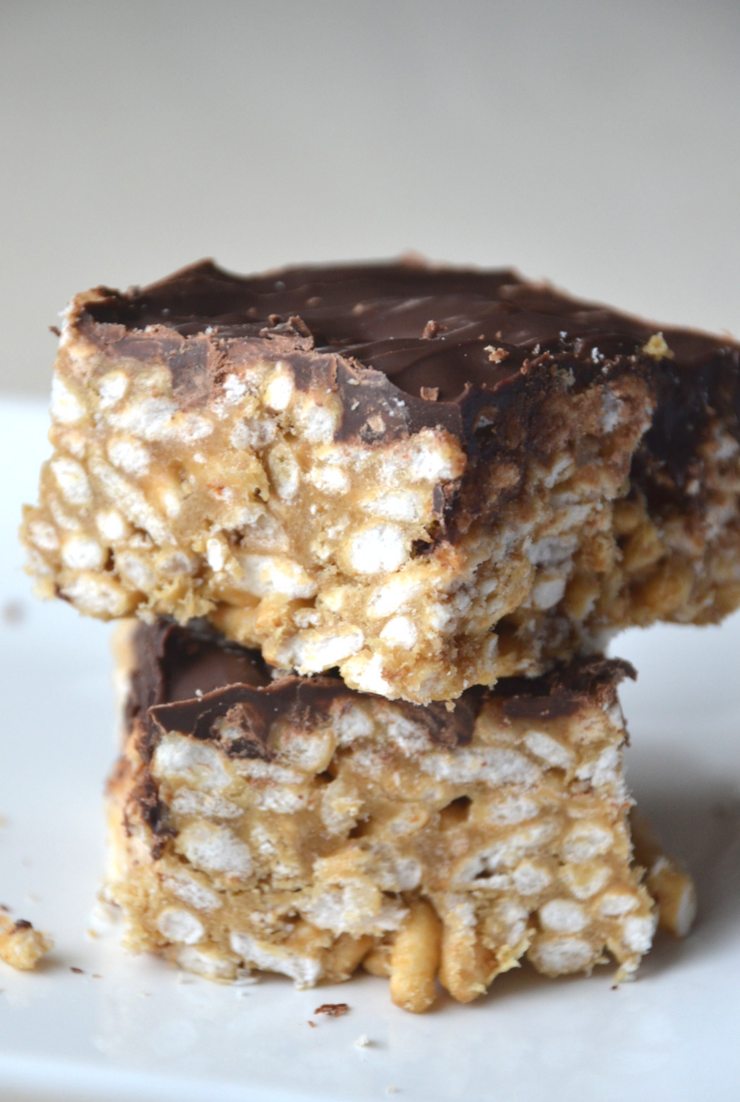 And, yes, they got a huge two thumbs up from everyone! Be forewarned…one batch may not be enough.
Scotcheroos also make a great party treat because they are free of gluten, corn, eggs, dairy, nuts and soy!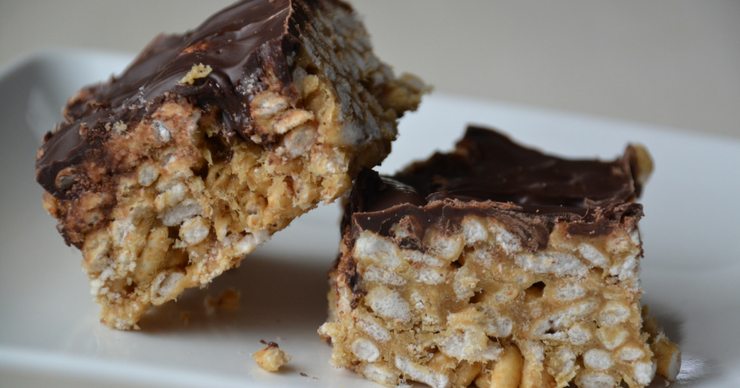 Kids In The Kitchen.
This may be one of our new favorite treats. And pretty soon my kids can make it without my help since they are learning to cook through the Kids Cook Real Food ecourse. My five and eight year olds can cook at the stove. Even my two year old can measure and pour quite well.
Ready for a special dessert with no allergens and very little effort? I've got you covered!

Quick And Easy Scotcheroos
2016-12-15 14:21:42
Serves 16
A simple allergy friendly bar that requires no baking.
Ingredients
1/2 cup organic cane sugar or sucanat
1/2 cup honey
1/2 cup plain sunbutter
3 cups organic puffed brown rice
1/2 tsp, vanilla (optional)
1 1/2 cup chocolate chips
Instructions
Mix sugar and honey in a large saucepan. Heat and boil until sugars are dissolved (about 2 minutes).
Remove from heat. Stir in su butter, rice and vanilla.
Spread in a greased 9" square pan.
Melt the chocolate chips in a double boiler until smooth. Poor over rice mixture. Let cool completely before cutting (in the refrigerator works best).
Just Take A Bite https://justtakeabite.com/