This post may contain affiliate links which won't change your price but will share some commission.
I haven't made ice cream all summer! Even in this hot hot weather. I finally got around to it yesterday.
I decided to try peach ice cream this time since we have fresh peaches. I used my basic vanilla recipe from Nourishing Traditions. And added some peach juice and diced peaches. I also tried using a 2:1 cream to whole milk ratio instead of all cream (something I read from Nina Planck). This turned out really well.
It is very good! We enjoyed it on top of homemade blueberry peach cobbler. It doesn't get much better than that.
I used 2 medium peaches. It could have used one more to make it a little more peachy.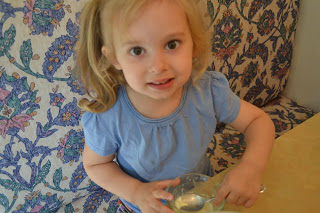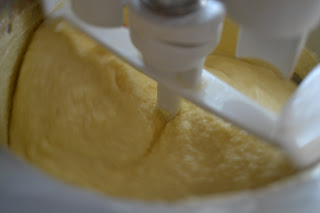 Peach Ice Cream
3 egg yolks
1/3 cup maple syrup
1 Tbsp. vanilla extract
1 Tbsp. arrowroot
2 cups heavy cream, not ultrapasteurized
1 cup whole milk
2-3 medium peaches, diced, juice reserved
In large measureing cup whisk egg yolks and arrowroot. Add syrup, vanilla, cream, milk and peach juice. Mix to combine. Pour into an ice cream maker and process according to instructions (It took about 20 min. in my Kitchen Aid ice cream maker attachment). Add peach chunks during last minute or two. Transfer to a shallow container, cover and store in freezer.