This post may contain affiliate links which won't change your price but will share some commission.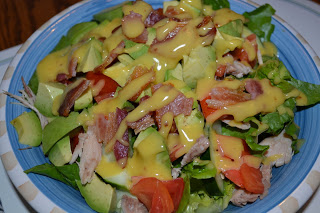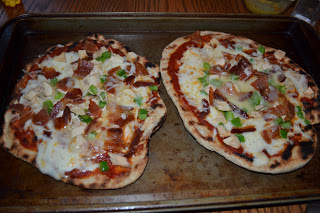 Last night for dinner we made grilled pizzas and BLAT (bacon, lettuce, avocado, tomato) salads. It was kind of 2 meals combined since I had to adjust meal plans this week. Justin and Rebecca had pizza and a small salad. I had a big salad. I LOVE BLTs. Always have. The taste of bacon and tomato together is amazing. So this salad is a favorite for me. It combines all the flavors of a BLT into a salad. Plus I always add avocado to my BLTs these days. It pairs so well with the flavors. This is a simple salad. And you can really add anything extra you like. I added cucumbers and chicken in addition to the bacon, avocado and tomato. The dressing is also very simple. Since a BLT is traditionally made with mayo, I used my homemade mayo as the dressing. But I added some of the bacon grease/drippings. I think I could eat this just about every day 🙂  A wonderful end of summer meal when fresh tomatoes are in season. This is more of a concept than a recipe, but I don't want to forget about it. So I'm posting it as a recipe.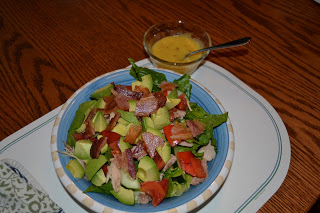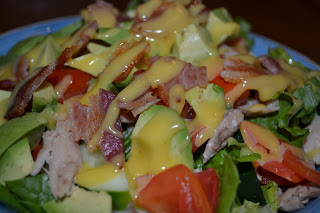 BLAT Salad
Lettuce (whatever kind you like…we had green leaf and romaine)
Diced tomato
Cooked bacon, crumbled (grease reserved)
Diced avocado
Any other salad toppings you like (cucumber, chicken, crispy nuts, cheese, croutons, olives, etc.)
Put lettuce in serving bowls and add desired toppings. Top with bacon dressing.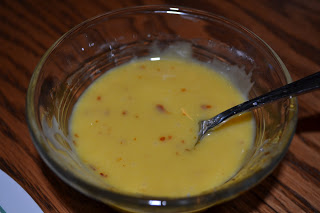 Creamy Bacon Dressing
1/4 cup homemade mayo
1/8 – 1/4 cup bacon grease/drippings
salt to taste
Combine all ingredients and stir until blended well.