This post may contain affiliate links which won't change your price but will share some commission.
This week's real food meal plan and agenda focus on birthday treats and hosting guests. And the one week countdown until my book launch!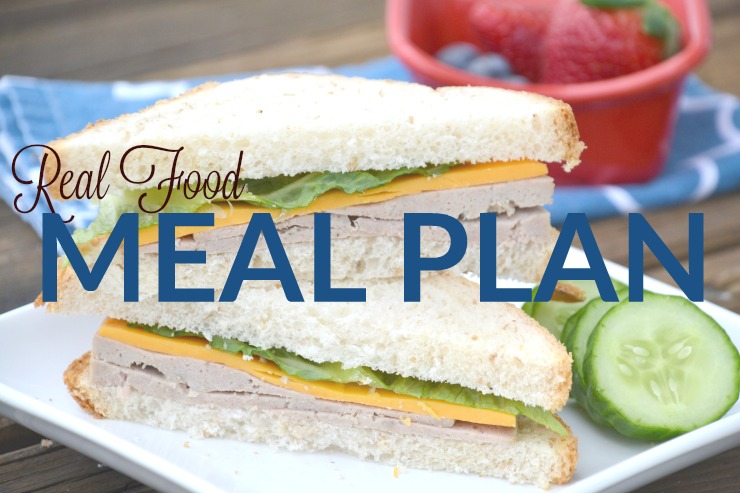 We're all healthy! I'm not even sure I should say that out loud. It seems too good to be true.
We've also got some warm weather on the way this week. It's like an early birthday present for me.
So hopefully this week we can get a lot done and spend some time outside.
Food introductions.
So far my youngest is doing quite well with most of the foods we've tried. We've added bananas, rice and avocado back into her (my) diet! The white and sweet potatoes did not go well. I think I'll still stick to root free for now. Next up to try is sunbutter. I'm so excited!!
My son, on the other hand, has not been doing so well with new foods. And it's back to our guessing game. I'm giving him a few days off rice and then trying it one more time. But I have a feeling it's back out, which is a big disappointment for all of us. It's time to get more serious about healing measures for him.
In the kitchen.
I've got some delicious work in the kitchen this week as I prepare birthday desserts and create some new recipes. My kitchen projects include:
strawberry kiwi gummies (new recipe)
allergy syrup
pumpkin yogurt (recipe coming soon)
scones (two varieties)
cupcakes (two varieties)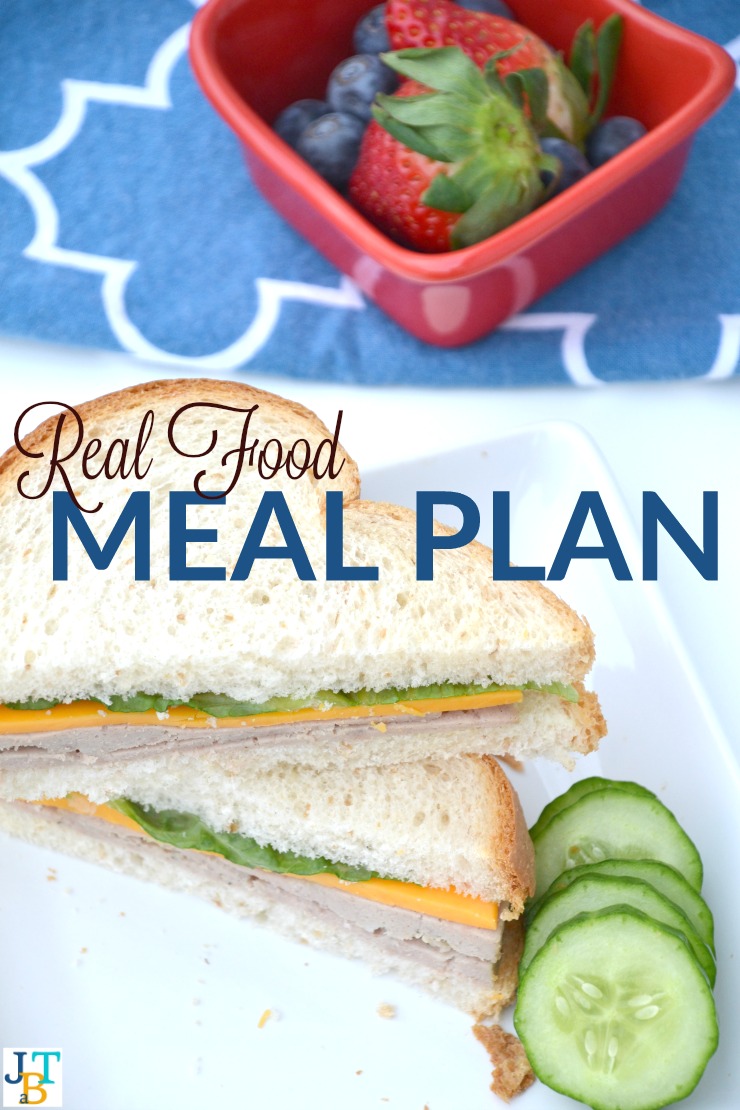 On the blog.
Last week I shared some delicious recipes you don't want to miss – Soaked Teff Crackers and Rainbow Egg Muffins. Tomorrow I've got another delicious and very allergen friendly recipe for you.
Don't forget – you can purchase my book Why Won't My Child Eat?! NOW.
On the menu.
This week's real food meal plan is all about simple, simple, simple and sticking with rotation. Plus we're hosting family and celebrating my birthday!
What's on your menu this week?

ROTATION: Each day starts with dinner and goes through lunch the next day. Foods in () are things yet to be tried. There is a separate rotation for two children.
Day 1: squash, cabbage, banana (carrot, beet, cassava, tapioca, strawberry)
Day 1: squash, cabbage, carrot, tapioca, strawberry (cassava)
Day 2: corn, grapes, cauliflower, brussels sprouts, broccoli, avocado (amaranth, tomato, orange)
Day 2: grapes, cauliflower, brussels sprouts, broccoli, tomato, orange, amaranth (avocado)
Day 3: teff, eggplant, zucchini, blueberries, asparagus, spinach (sunbutter, sorghum, beans, peas, kiwi, quinoa)
Day 3: teff, eggplant, zucchini, blueberries, asparagus, spinach, sunbutter, sorghum, quinoa
Day 4: pumpkin, lettuce, cucumber, cherries, split peas, rice (millet, egg, dairy)
Day 4: pumpkin, lettuce, cucumber, cherries, olives, peppers, onion, coconut, millet (egg)
Sunday 3
B – coffee cake, yogurt | pancake w/ sunbutter | beef jerky, cauliflower, broccoli
L – cp roast chicken, seasoned rice, broccoli
D – sunbutter and peach jam sandwiches, roasted asparagus, spinach, chips
prep: make gummies, prep smoothies, make allergy syrup
notes: introduce sunbutter?
Monday 4
B – pancake muffins, yogurt | spinach blueberry smoothies
D – goulash, garlic toast, corn, salad
prep: make pumpkin yogurt, make ice cream
notes: retry rice
Tuesday 1
B – yogurt, granola | cm yogurt w/ cherries | pumpkin yogurt w/ cherries
D – squash soup, scones
prep: make scones (2 kinds, double batches), boil eggs
notes: ready any time
Wednesday 2
B – hard boiled egg, toast | squash cherry smoothies
D – cp pork chops, roasted cauliflower and brussels sprouts, roasted potato wedges
prep: bake cupcakes
notes:
Thursday 3
B – cereal, fruit | roasted vegetables, pork
D – cp meatballs, roasted asparagus, french fries
prep:
notes: early/easy clean up/me out for dinner
Friday 4
B – toast w/ sunbutter | meatballs, spinach
D – split pea soup, crackers w/ cheese
prep: prep smoothies
notes: clean
Saturday 1
B – parfaits| cm yogurt, blueberries | pumpkin smoothie
L – chicken vegetable soup, scones, veggies + dip, crackers + cheese, fruit | leftover pea soup
D – cp pork roast, seasoned rice, roasted squash, broccoli, fruit salad
prep: frost cupcakes, prep fruits and veggies
notes:
In order for me to support my blogging activities, I may receive monetary compensation or other types of remuneration for my endorsement, recommendation, testimonial and/or link to any products or services from this blog. It will not change the cost of any products or services for you.