This post may contain affiliate links which won't change your price but will share some commission.
The taste of this banana chocolate chip bread takes me back to my childhood. But my version is free of gluten, dairy, nuts, eggs, corn, soy and coconut. It's perfect for Allergy Awareness Week!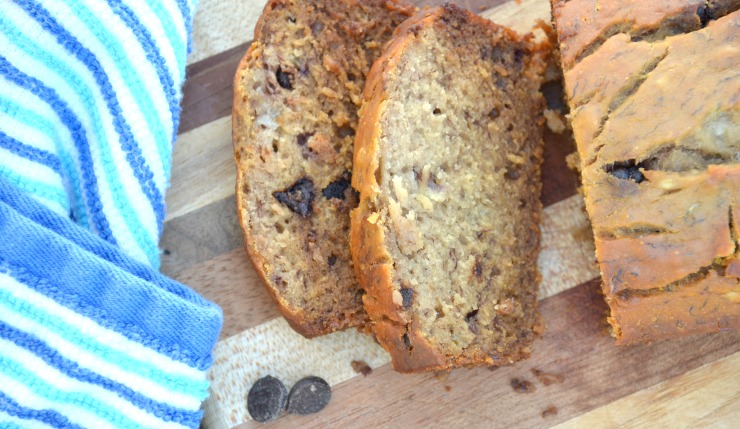 My mom makes the BEST banana bread in the world. It's amazing.
Growing up we would eat slice after slice. I loved putting cheese on it (yes, American cheese) for the salty sweet combination.
One of my favorite parts was that sometimes my mom would leave one loaf just a touch underdone in the middle for me. I loved the gooey doughy top. It was my special treat.
Bananas for me?
It's been quite a few years now since I've been able to eat my mom's banana bread. In fact it's been many years since I've even eaten a banana. For the last ten years or more just one bite of banana would send my digestive system into spasms.
So when I had to cut them out of my daughter's diet it was no big deal for me since I didn't eat them anyway. A couple months ago we added them back into my daughter's diet…with no reaction!
I started trying a little taste here and there. And gradually full bites. Then a few bites. Now I can eat a whole banana with no problem. It's quite a miracle.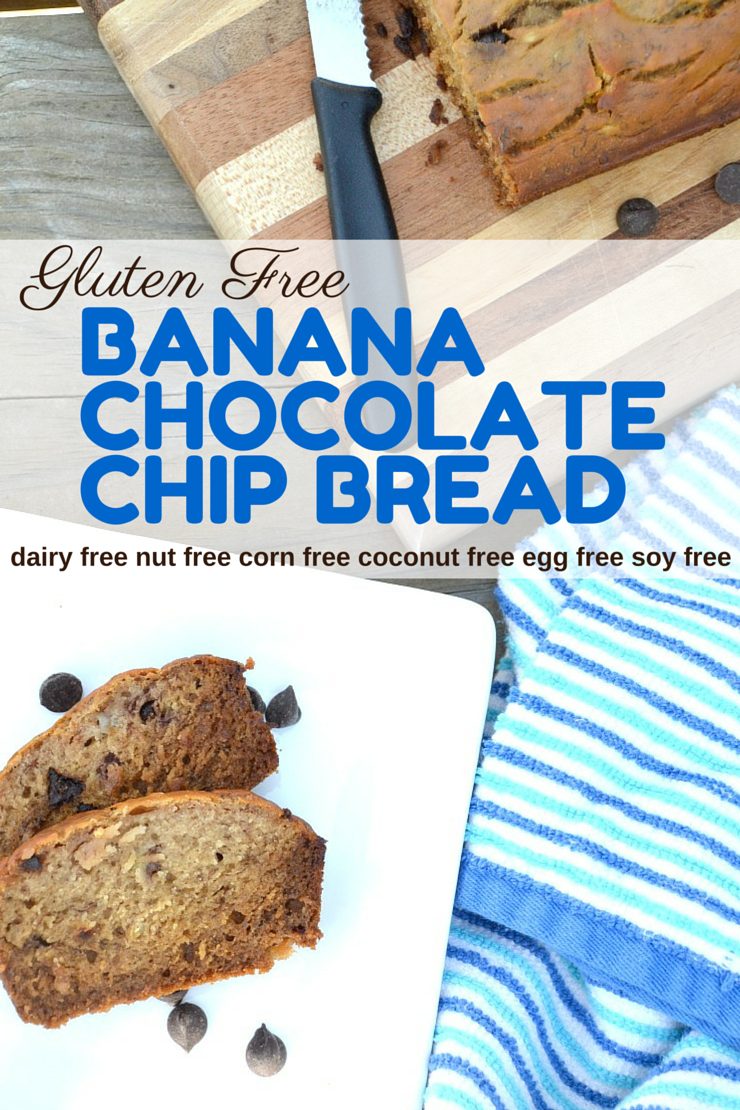 When I was challenged by Enjoy Life Foods to make something with their chocolate chips for Allergy Awareness Week I thought about more homemade chocolates or brownies.
But then I had a pile of really ripe bananas to use up. It dawned on me…I can eat bananas now and haven't made banana bread yet!
So I came up with my version of banana bread as a tribute to my mom and for those that also have a lot of allergies. This version brings me right back to my kitchen as a child, watching my mom make banana bread and waiting impatiently for it to come out of the oven.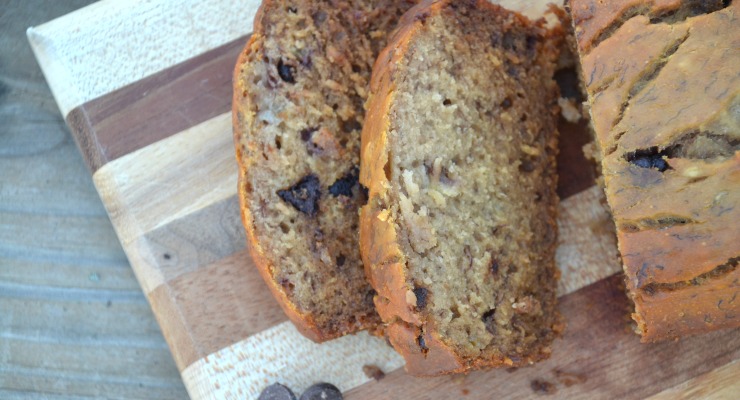 This banana chocolate chip bread is quite moist. If you're like my husband and have issues with texture and moisture you might want to scale back on the water in the recipe. For me it was absolutely perfect.
My little one loved it too! She will rarely eat a bite of any muffin or bread I make. But she scarfed down two pieces! Right after playing in the mud and getting a bath.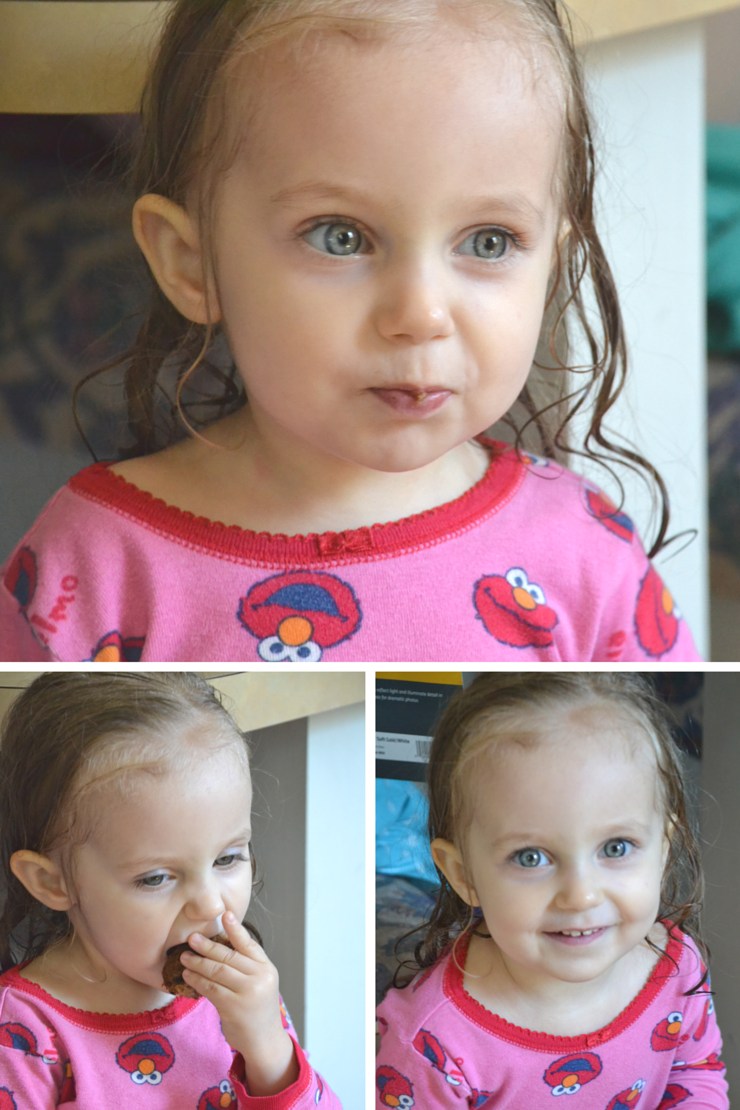 Are you in the mood for a special treat that is also allergen friendly and low in sugar?
This banana chocolate chip bread is what you need. There are only two tablespoons of honey added. The bananas add a natural sweetness (always use really ripe bananas). Of course the Enjoy Life chocolate chips just put it over the top.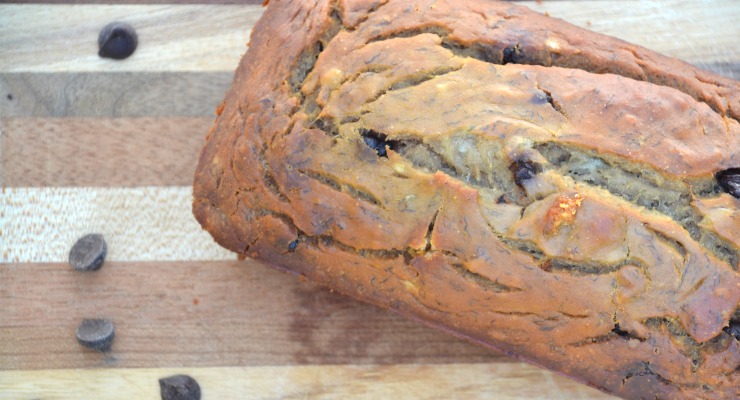 Allergen Friendly.
No gluten, dairy, eggs, nuts, corn, soy or coconut. But you'll never notice. And this bread is so easy to make (and eat) you'll want to bake three or four loaves. Keep some in the freezer for easy breakfasts and snacks.
Want a fun way to celebrate Allergy Awareness Week?
Try some gluten free banana chocolate chip bread. The whole family will love it.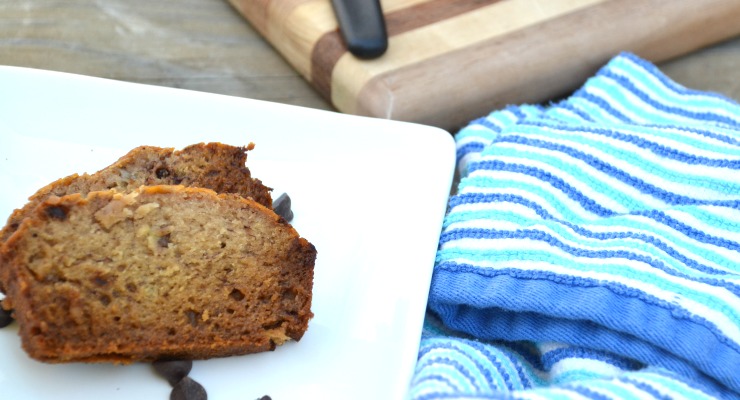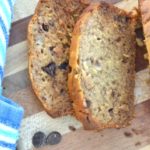 Gluten Free Banana Chocolate Chip Bread
2016-05-05 20:35:27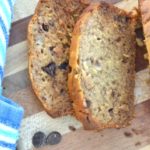 An allergen friendly moist banana bread with chocolate chips for a boost of flavor.
Ingredients
1 cup white rice flour
1/2 tsp. unrefined sea salt
3/4 tsp. baking soda
1/2 cup mashed ripe banana
2 Tbsp. olive oil
2 Tbsp. honey
1 tsp. grass-fed gelatin
1/4 cup cold water
1/4 cup hot water
2 Tbsp. Enjoy Life chocolate chips (mini or dark)
Instructions
Preheat the oven to 350*F. Grease a medium size loaf pan.
In a large bowl combine the flour, salt and baking soda.
In a small bowl combine the gelatin and 1/4 cup cold water. Set aside.
Add the olive oil, honey, banana and chocolate chips to the flour mixture.
Mix the hot water into the gelatin mix and stir until gelatin is dissolved.
Pour the hot gelatin mix into the flour mixture and stir until combined.
Pour the batter into the prepared pan and bake for 50 minutes, until baked through.
Notes
Reduce the cold water to 2 Tbsp. for a less moist bread.
You can replace half of the white rice flour with brown rice flour or sorghum flour.
Just Take A Bite https://justtakeabite.com/
I am working with
Enjoy Life Foods
on this post. I was compensated for my time commitment but any opinions are entirely my own. I was not paid to write a positive review.
Spread the word about Allergy Awareness Week! It's so important that more people understand that allergies can be life threatening.