This post may contain affiliate links which won't change your price but will share some commission.
Looking for a kid-friendly breakfast that includes plenty of protein, healthy fat AND vegetables? Creamy zucchini egg muffins combine nutrient dense eggs with creamy whole milk yogurt and fresh summer veggies to create a simple and delicious start to the day.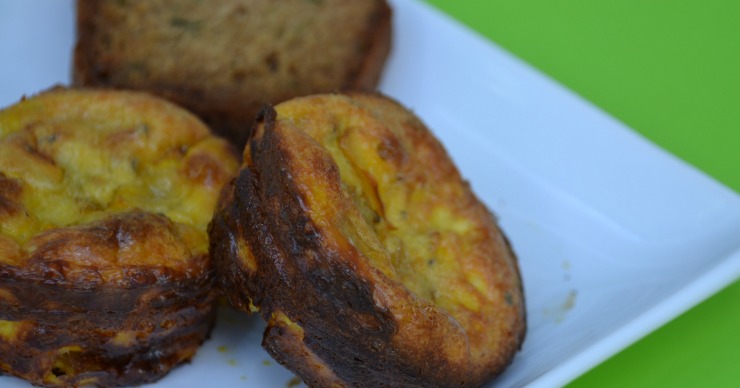 I am working with Stonyfield, Le Creuset and Kitchen IQ on this post. I have been compensated for my time commitment. All opinions expressed are my own, and I have not been paid to provide positive feedback.
Is your zucchini starting to pile up in the fridge like mine? I'm always looking for new ways to use it.
I love making chocolate zucchini cupcakes, zucchini crackers, soaked gluten free zucchini bread and especially zucchini cake! Our whole family enjoys it grilled, roasted and sauteed. I try to freeze some as well.
Yet no matter how diligent you are it seems there is still more. I've got a fun, kid-friendly recipe that will get your kids to eat zucchini for breakfast!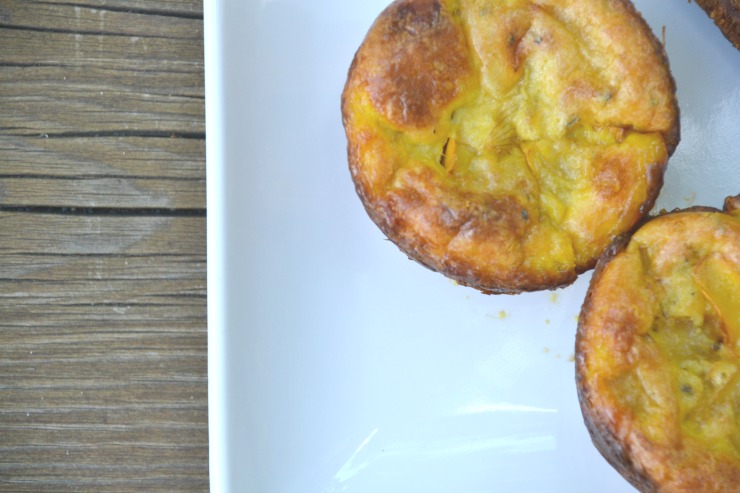 Eat Your Veggies…I Mean Eggs!
In my house the zucchini is not the hard part…it's the eggs. Three of us can't even eat eggs. My oldest can (lucky girl!). But she has always struggled eating eggs. She picks at them, holds them in her mouth, complains about the texture.
But I did not hear a single complaint about these creamy zucchini egg muffins. In fact, she told me she really liked them!
There are two secret ingredients.
Whole milk plain yogurt – it really adds a rich creaminess to the eggs.
Cane sugar – I know what you're thinking. Add sugar to eggs? Don't worry, it's only 1/2 tsp. But it really does something to the flavor.
A little back story on the sugar in eggs. When I was little and had the chicken pox I didn't have much of an appetite. The only thing I would eat was the scrambled eggs my big sister made (multiple times a day for me). There was something different about them. We called them "oops eggs" because she didn't make them right. But I loved them. We figured out later that she added a touch of sugar to them!
She was probably only about twelve years old. So she did a great job taking care of her little sis!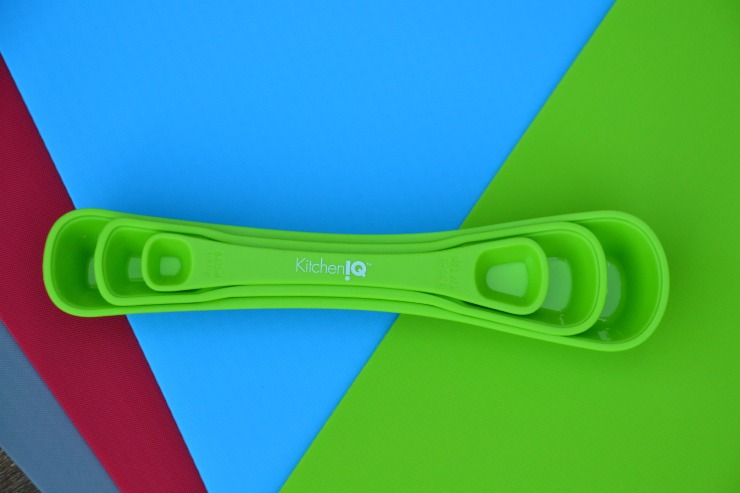 The final component of these eggs is the vegetable. Sauteed zucchini and onion really boost the flavor of the egg muffins. When you put the yogurt, sugar, sauteed veggies and eggs together you create a flavorful, healthy breakfast (or lunch or dinner) any kid will love.
New Kitchen Tools Are Fun!
One thing I loved about making creamy zucchini egg muffins was using my new cutting boards and measuring spoons from Kitchen IQ. The cutting boards come in four colors. Can I just say that as a mom of kids with different allergies that is so cool?! Everyone has a color. No cross contamination. It's great!
I love the bright colors…and so does my toddler. She frequently grabs the cutting boards off the shelf just to play with them.
Even more than the cutting boards I love the measuring spoons. It is so easy to level them. And they nest together for easy storage. Who knew that measuring spoons could make such a great toddler toy too? My one year old loves trying to stack them over and over. She also loves to help me cook and bake with them.
Is your zucchini still going strong?
Give creamy zucchini egg muffins a try. You just might be adding sugar to your eggs more often.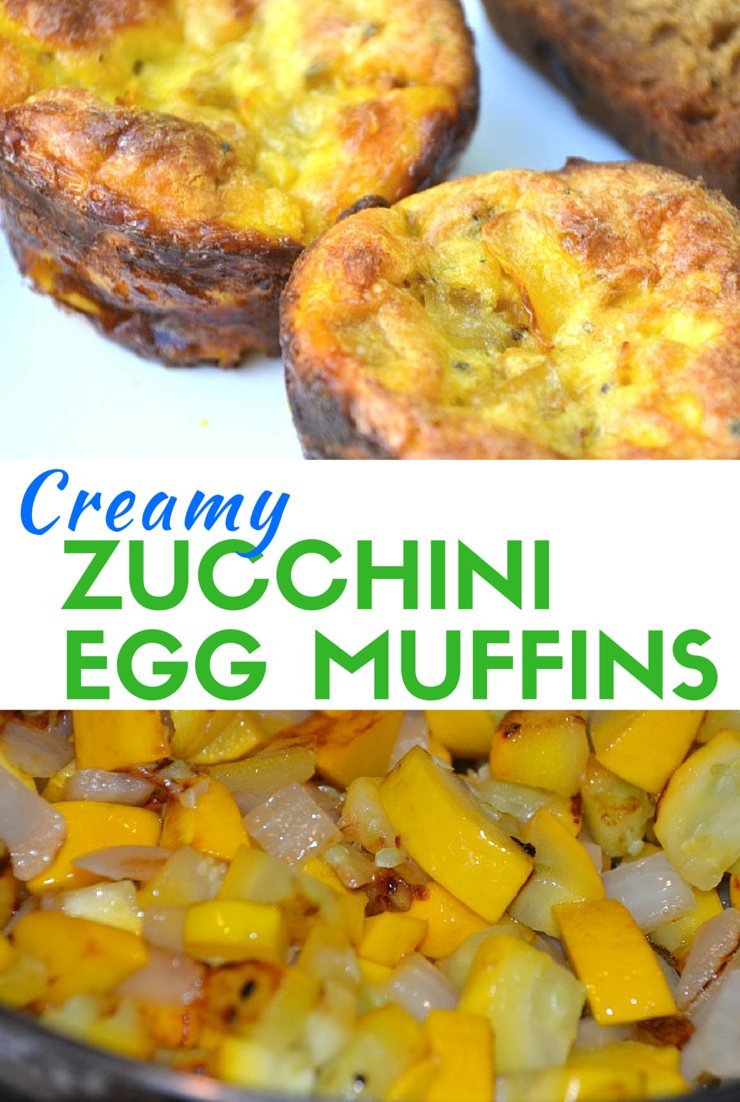 Creamy Zucchini Egg Muffins
2016-07-24 05:20:23
A high protein, veggie-packed egg muffin perfect for busy mornings.
Ingredients
3 pastured eggs
4 Tbsp. Stonyfield plain whole milk yogurt
1/2 tsp. unrefined sea salt
1/2 tsp. organic cane sugar
optional: any additional herbs and spices
1 cup diced zucchini
1/4 cup diced onion
1 Tbsp. butter, olive oil, tallow or coconut oil
1/4 tsp. unrefined sea salt
Instructions
Sautee the zucchini and onion in 1 Tbsp. fat of choice (about 10 minutes). Season with salt. Set aside to cool.
Heat the oven to 400*F. Grease a muffin pan.
In a medium size bowl combine the eggs, yogurt, salt, sugar and seasonings. Mix well.
Stir in the cooled vegetables.
Divide the egg mixture into 6 greased muffin cups.
Bake for 45 minutes.
Allow to cool 3 minutes before serving.
Notes
You can bake these in advance and eat cold, room temperature or warmed.
You can freeze these muffins for up to a year. Thaw and heat to serve.
Just Take A Bite https://justtakeabite.com/