This post may contain affiliate links which won't change your price but will share some commission.
This week's real food meal plan for picky eaters includes hobo dinners, tacos and spaghetti. Come see how I make them more nourishing with real food.
I bet you can guess how our week is starting? Yep, we're still dealing with illness! I'm praying mother nature pays attention to the calendar and realizes that spring starts this week. We are so ready to get outside, soak up some vitamin D and get rid of the germs!!
House Before Kitchen
Considering how last week went I didn't add any extra to-do's to my list this week. My goal is just to deal with laundry and clean the house. Kitchen time will be saved for meal prep only.
We are going with Taco Tuesday again this week so my son can keep practicing his stove top skills. My goal is in the next couple months that I won't need to help or monitor at all. He already has his own taco seasoning recipe to follow.
Kids in the Kitchen
Speaking of kids cooking, the Kids Cook Real Food ecourse is coming back! It'll be open in April. If you want your kids to become independent in the kitchen as much as I do my kids make sure you check it out! And if you are a fellow home schooler it is so easy to incorporate into your curriculum.
Do you have any picky eaters in your house? Grab some of these kid-friendly meal ideas and add some nourishment and great eating to your week!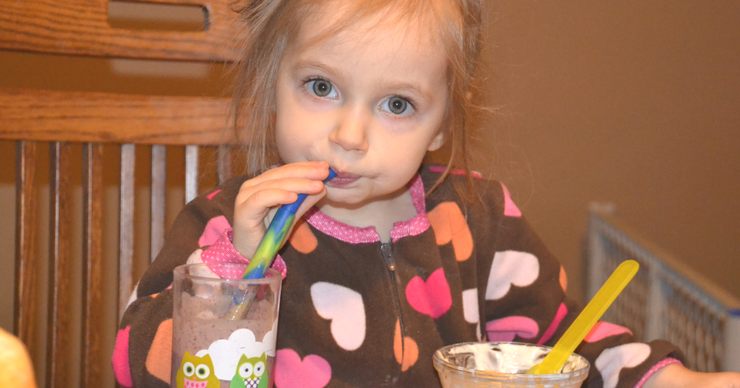 Sunday
B – toast with sunbutter, fruit
L – crockpot roast beef, mashed potatoes, roasted asparagus
D – bbq beef on buns, peppers and cucumbers with dip, chips
prep: boil eggs
notes:
Monday
B – yogurt, fruit, granola bars
D – crockpot hobo dinners
prep: soak oats
notes: prep ahead dinner
Tuesday
B – oatmeal
D – tacos, peas
prep:
notes:
Wednesday
B – hard boiled eggs, toast, fruit
D – beef stroganoff, noodles, squash
prep:
notes:
Thursday
B – cereal, smoothies
D – crockpot pork chops, baked onion rings, roasted cabbage
prep:
notes:
Friday
B – yogurt, granola bars
D – sausage, pancake muffins, roasted cauliflower and Brussels sprouts
prep:
notes:
Saturday
B – pancake muffins, sausage
D – spaghetti, garlic bread, broccoli
prep:
notes: