This post may contain affiliate links which won't change your price but will share some commission.
Ready to dress up your summer salad? In less than five minutes this creamy spinach pesto salad dressing goes from the blender to your bowl!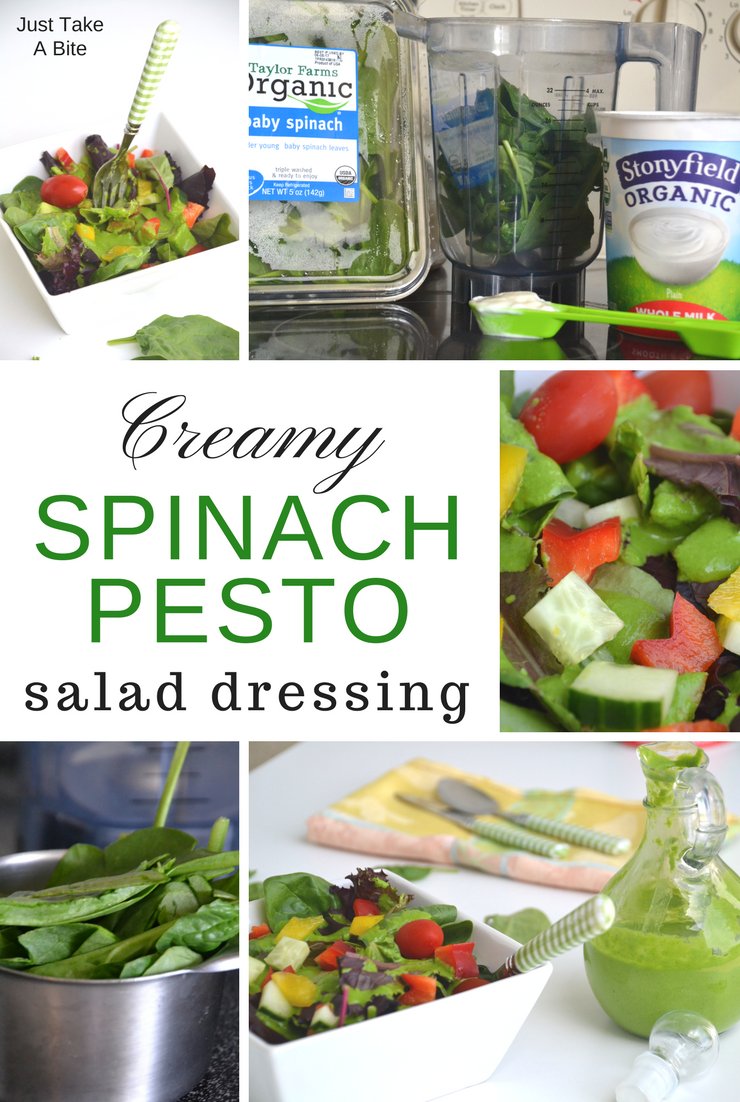 I don't know about about you but when June rolls around I am so ready to get my salad on! I actually love eating salads year round. But something about the warm, summer weather makes me crave salad.
And when it comes to dressing I am not a traditional girl. Ranch? No thanks. Italian? Blech. I used to always eat honey mustard (I even have over four versions of it on the blog!!), but when I had to give up mustard for two years I lost that taste too.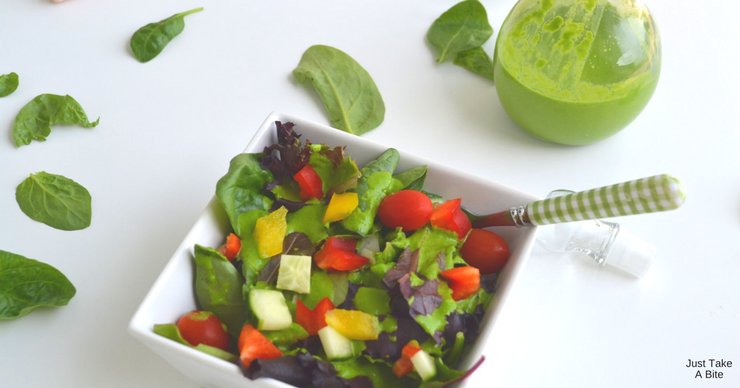 My New Favorite
These days my salad dressing usually contains desiccated liver, fermented kale or aquatic greens…or all three if I'm really feeling the need to boost nutrients.
But there is one thing I always love on my salads – pesto! I usually make a really mild and simple version of pesto with peas (super kid friendly!!!).
Recently I had the opportunity to try some Taylor Farms organic salad mixes. I went right for the baby spinach and popped it in the blender with olive oil, Stonyfield whole milk yogurt and seasoning. Amazing!
I served it with dinner on a bed of Taylor Farms mixed spring greens. The family loved it! My six-year old still isn't a fan of lettuce salads. So he had cucumber, avocado and parmesan cheese topped with the creamy spinach pesto. He sure was happy with his salad – and even asked for it again the next day!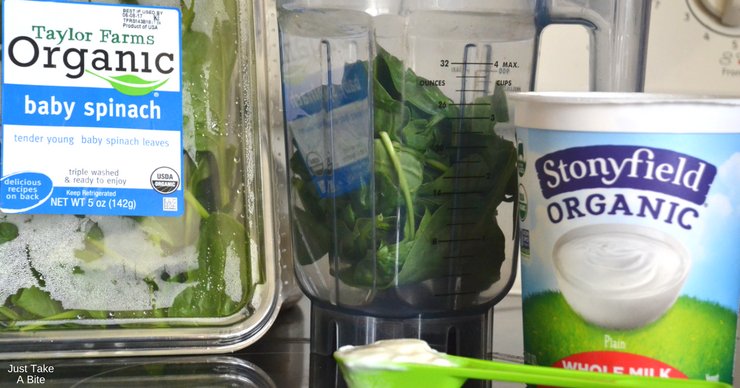 Kid-Friendly Greens
Creamy spinach pesto is a great way to get your kids to eat their greens. It does not taste like eating spinach (my son will vouch for that!). Plus it is combined with healthy fats like whole milk yogurt and extra virgin olive oil to help utilize the vitamins and minerals in the spinach.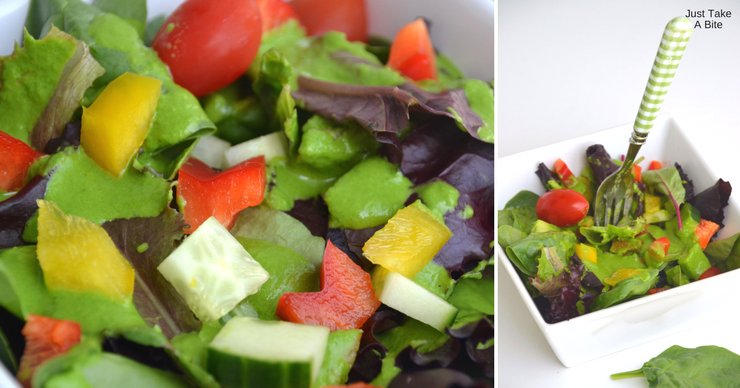 Even if your kids aren't big salad eaters yet this creamy spinach pesto works well for dipping veggies or even chicken nuggets. We also like to eat it on noodles (pesto pasta!).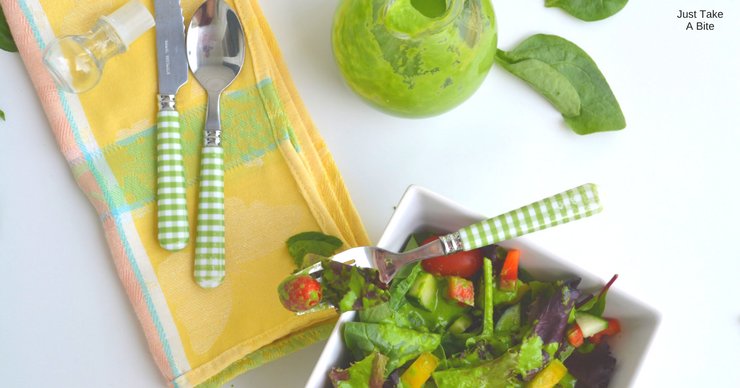 Sometimes I'm sneaky and add a little desiccated liver. My kids don't mind the taste since I add it to everything. It really boosts the Vitamin A content!
If you're like me and craving a good summer salad this dressing is for you! Grab a big bowl, some Taylor Farms organic salad mix, your favorite salad toppers and a big helping of creamy spinach pesto! Summer has officially begun.
What is your favorite salad dressing? Do you make your own dressing creations?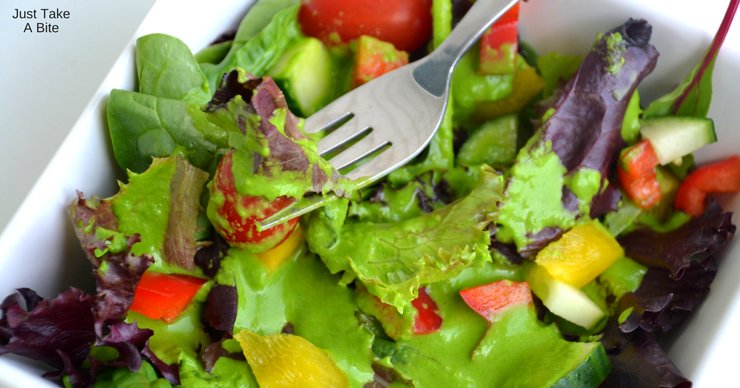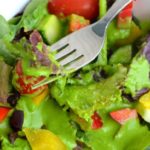 Creamy Spinach Pesto Salad Dressing
2017-06-11 05:35:28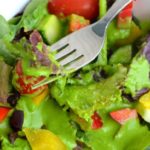 Serves 6
A creamy green dressing the whole family will love!
Ingredients
2 cups tightly packed spinach
1/2 cup frozen peas, thawed
2 Tbsp. plain, whole milk yogurt
2 Tbsp. extra virgin olive oil
1/4 - 1/2 tsp. unrefined sea salt
1/8 tsp. garlic powder
1/8 tsp. onion powder
optional: 1/8 tsp. desiccated liver, 1/8 tsp. fermented kale powder, 1 Tbsp. pumpkin seeds, 1/4 cup grated Parmesan cheese
Instructions
Run warm water over the peas to thaw or let sit on the counter to thaw.
In a blender combine the spinach, peas, yogurt, oil, salt, garlic, onion and optional ingredients if desired.
Blend on high until smooth, scraping sides as necessary.
Adjust seasoning to taste.
Serve immediately or store in the refrigerator up to one week.
Notes
This dressing works well on salads, as a veggie dip, on pasta or for chicken nuggets.
This recipe makes one cup of dressing and is easily doubled or tripled to serve at a picnic.
Just Take A Bite https://justtakeabite.com/
I am working with Stonyfield Yogurt and Taylor Farms for this post. I have been compensated for my time but all opinions expressed are my own.