This post may contain affiliate links which won't change your price but will share some commission.
Need a simple side dish that boosts the nutrient content of your meal while still tasting great? This Instant Pot turmeric rice is kid-friendly and so easy to make!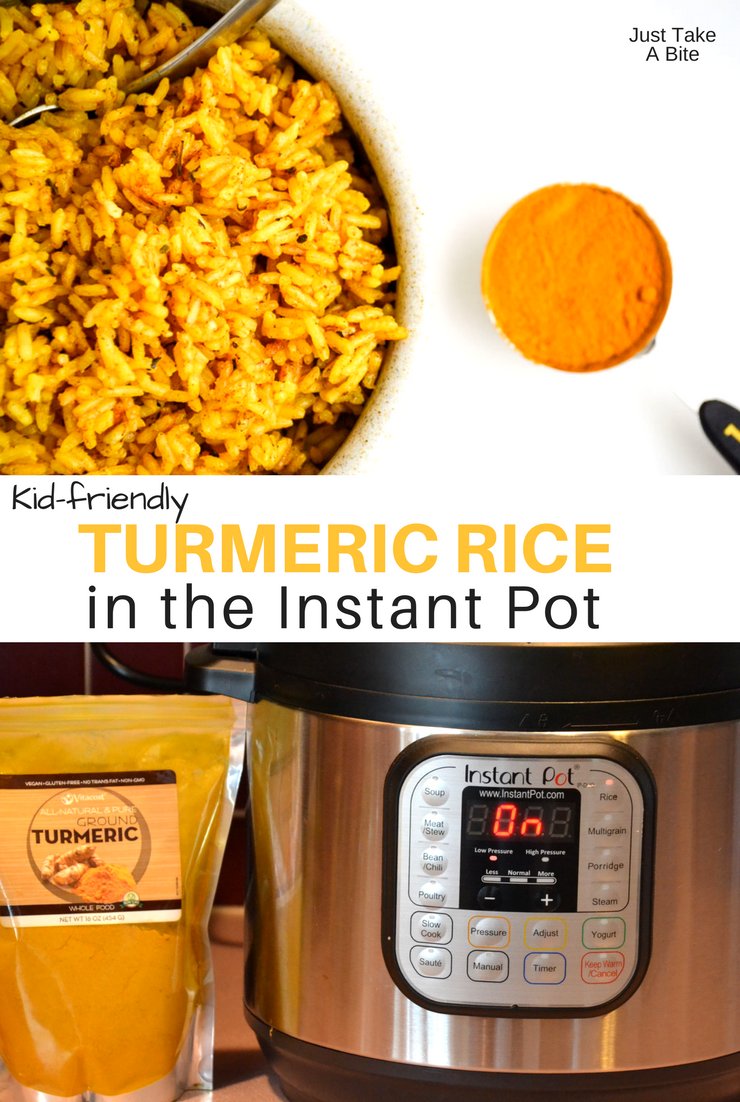 When you are a gluten free family, you eat a lot of rice (except when you have a child allergic to rice…so glad he healed from that!). It's easy. And it goes with just about everything.
I'm the boring mom that usually just cooks plain white rice (it's much easier on our tummies than brown rice). Then my family gets to add whatever seasonings they like. My kids usually opt for cinnamon and a little sprinkle of organic cane sugar. I personally like just butter and salt.
Flavor Boost
My poor husband was getting pretty sick of plain rice. He grew up eating Rice-A-Roni and was missing flavor in his meal.
I went to my cupboard to see what I could add to the rice for some flavor. There was a bag of turmeric that I had purchased quite a while back…but never opened because I had no idea what to do with it! I had never even tasted turmeric myself. But I heard how good it is for you.
I decided to just take a leap and add some to our rice with a mix of other seasonings. Wonder of wonders…my kids LOVE it! And so does my husband.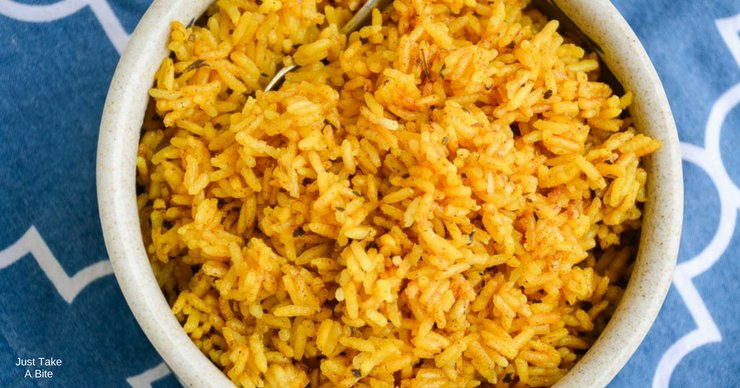 They were all hesitant to try it at first. "Why is my rice yellow?!" But after the first bite, they were hooked. And they aptly named it "yellow rice."
There is definitely no lack of flavor in this rice. And it's loaded with good stuff from turmeric to broth to liver (this is the brand I love)! It's so good my mother-in-law served it for the whole relation when we visited for the holidays.
Interested in trying Instant Pot turmeric rice? Head over to Kitchen Stewardship where I'm sharing my quick and easy recipe!