This post may contain affiliate links which won't change your price but will share some commission.
Life isn't always what it seems. Today I'm sharing my 33 year journey through fear and infertility. Through it all God is good!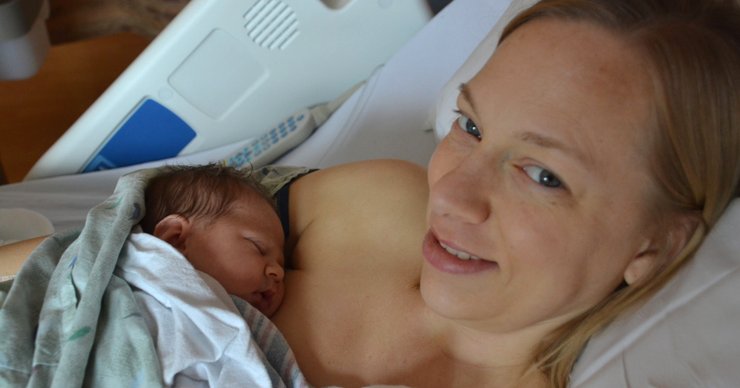 If you don't know much about my story you may think my life looks well planned. I am happily married. I have four kids, two boys and two girls, all about three years apart. And almost ten years to the day between my oldest and youngest. Picture perfect, right?
Yes, it's true that I am a major planner, But I can assure you that God did all the planning when it came to building my family.
As I approached Simon's birth I realized just how monumental it was. His birth carried with it 33 years of dreams, desires and hopes…and struggles, doubts and fear. And in that one moment when he arrived a weight I've carried with me for so long was lifted.
Today I want to share the journey with you. Though I admit I debated about whether or not to. Do I want to relive it? Or just forget it and move on? These thoughts and emotions have been swirling around in my head for the last couple months. Hopefully I can get them written and fully let go. And maybe it will give hope to someone else. So here we go!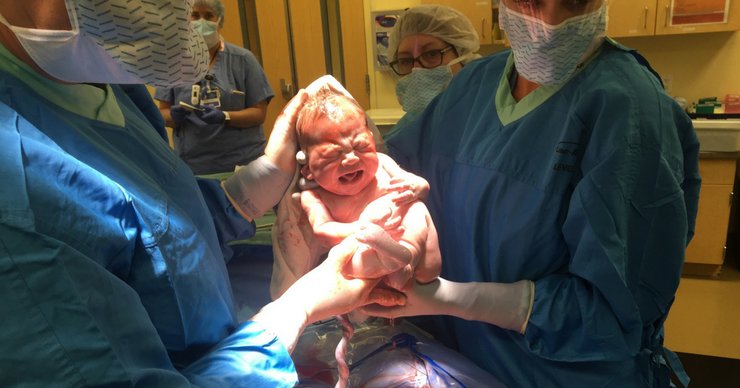 When it All Began.
It started on my fifth birthday. The only thing I wanted was a Cabbage Patch Doll. But they were sold out everywhere. Finally my mom heard a store near us had just gotten ten more. We rushed over. By the time we got there only five were left. It took me all of two seconds to pick the one I wanted. A girl with a tuft of blonde hair and a paci. I named her Caroline Rebecca.
And from that moment I knew that more than anything I wanted to be a mom.
But more specifically I knew deep down I wanted four kids – two boys, two girls. How I knew this at such a young age, I don't know. I think it was a seed God planted in me. A seed of hope that has kept me going through a lot of struggles. No matter how hard I tried over the years to shake it (and believe me, I tried! I prayed and prayed for God to take it away.), I knew my life would not feel complete without four children.
I spent a large portion of my childhood playing with dolls. Not Barbies. Babies. I pretended to nurse them, dress them, feed them. They went wherever I went. I was playing dolls well into junior high!
The teenage Years.
Fast forward to puberty. When the fear first set in. From my first menstrual cycle at age 14 I knew something wasn't "normal" about me. I only had a period once or twice a year. I was too scared to talk to anyone about it. I lied about it at doctor visits. I thought my body was broken…for good. And the fear that I would never have the family I dreamed of set in.
I started an obsession with health (which sort of led me to where I am now). It was an unhealthy obsession then (and would be for many years to come). I actually knew nothing about health. In my mind there was only one factor. Skinny meant healthy. So I became fat phobic – the popular dietary misinformation of the day. I could live on fruity candy and fat free ice cream and call it healthy.
This is also when my obsessive compulsive disorder began (though I wouldn't understand it/identify it for another 15 years). My eating became so restricted. My weight dropped like crazy. I was less "normal" than ever. But I didn't care because I was skinny.
This continued all through high school. I was underweight, scared of food and so undernourished.
Coming to a Head in College.
Then I went off to college. All of my obsessive behaviors combined with my extreme shyness created a lot of anxiety. And it was hard to make friends or let anyone get to know me.
I was playing soccer and taking honors classes. My days were so busy I hardly had time to make friends even if I wanted to.
By the grace of God there was some positive change by my junior year. My soccer career came to an end…which made it possible for me to start a relationship with the man that would one day become my husband. We were both electrical engineering majors, which allowed us to spend a lot of time together.
I had no idea at the time, but I was gradually re-feeding my body (you can read more about that in this book). My weight had gone up enough to be in a healthy range. And I was eating more nutrients (though still low fat and plenty of processed food). For the first time in my life I started having regular cycles! I finally felt normal. I got excited every month when it showed up. My body was working!!
On the flip side my OCD and digestive problems were progressively getting worse (I didn't understand how food impacted mood at the time). And getting harder to hide.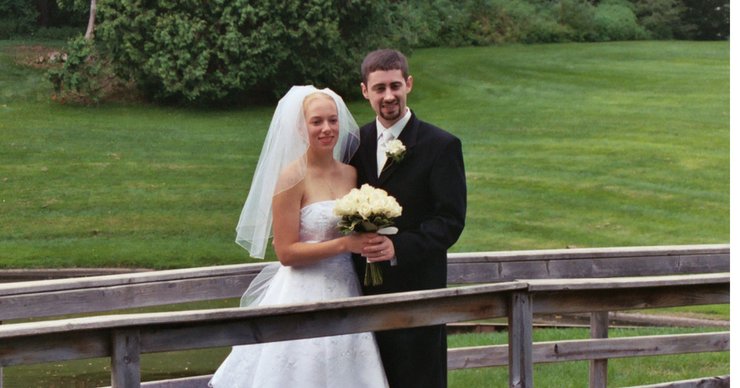 A BIG Mistake.
One year after graduation Justin and I got married. A few months before the wedding I made a bad decision that would impact my health for many years to come…I started birth control pills. It was just what you do when you get married. I never thought twice about it, I never questioned what negative effects they could have. Or that it might not be how God wanted me to live. Trying to be in control instead of giving that to Him.
I now understand how harmful birth control is. And will teach my daughters so they don't make the same mistake.
At first it was great. Having everything work like clockwork. I had no idea they messed up your hormones and that the period was just a withdrawl bleed, not an actual period.
Gradually I started to feel the impact. At the start of each new pack I would get so sick I would vomit, My anxiety and OCD were out of control. I was having panic attacks.
My digestive problems continued to get worse as well. I had constant painful colon spasms, I was constantly searching for solutions, I tried all sorts of dietary changes. None of them worked. They just made my anxiety about food worse.
I finally got to the point I couldn't handle things and started working with a psychologist, I spent the next ten years working with her,
Time For our Family.
In early 2006 my husband and I started talking about having kids. The thing I had been waiting for since I was five. I stopped taking birth control…and the long journey through infertility began. I waited six months with no sign of my cycles returning naturally. Those three years on birth control had destroyed my health both physically and mentally.
During those three years I also underwent a host of tests to help my digestive problems, But every time the doctor would tell me everything was normal. After years of searching for answers I finally self-diagnosed my problem. At 26 years old I had a rectal prolapse. I met with a colon surgeon who confirmed it and ran more tests, In September 2006 I had surgery to correct it.
I was out of work for two months. It was a long, slow recovery. Something I don't care to ever repeat.
Treatment Begins.
My first day back at work post surgery was also the day of my first visit with the endocrinologist. We started with three rounds of clomid – which my body did not respond to. Next we moved on to IUI. It was during this process that we learned we had both male and female infertility, As each month came and went with no luck my fear of not having the family I dreamed of really surfaced. I wondered if I'd ever be a mom at all.
The endo told us our only option was IVF. He didn't give any health suggestions, No dietary advice, Just medical procedures. So began our journey through the lonely, painful, expensive world of IVF.
Of course my body never likes to follow the norm. The doctor diagnosed me with polyfollicular ovaries – not PCOS. But I could never find any information about it. He said he rarely had patients like me.
I didn't respond as well as hoped to the procedure because of my condition. I produced tons of eggs…but most of them were not mature enough to be useful. So after the egg retrieval I hyperstimulated, In other words all of the empty egg sacs filled with fluid, which then filled my abdominal cavity. It's painful. It makes you feel sick. It can damage your ovaries, And it makes you unable to transfer any fertilized eggs back. We had to freeze everything and give my body time to recover.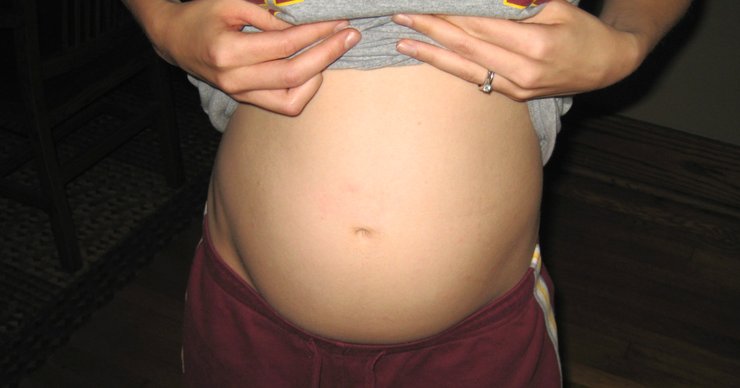 We waited another month to move on. Just when it was getting too hard to hope we received great news – our first IVF transfer worked! I was pregnant. I gave birth to our first child, a daughter, in 2008.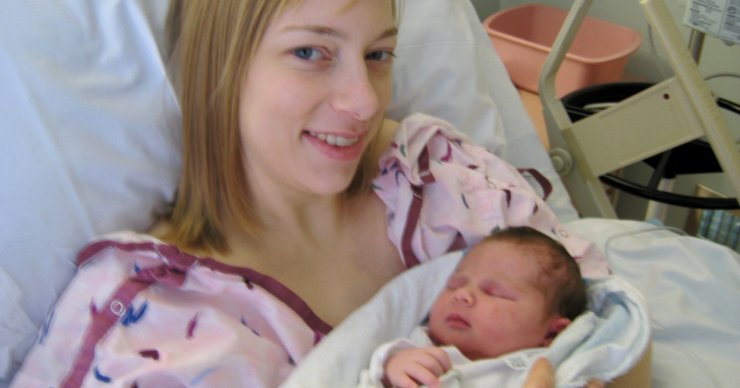 Let's Try Again.
In the fall of 2009 we decided to start trying for another baby. I weaned my daughter just weeks before returning to the endocrinologist to start the next round of treatment. In other words I didn't give my body any time to recover or restore nutrients. We did another IVF transfer. Unfortunately it didn't work. And it used up what fertilized eggs we had frozen.
So back to square one. We started right up with a new round of IVF stimulation. It was around this time that I first learned about real food and started making dietary changes.
As before I hyperstimulated and had to recover before doing transfers. We went on to use up all of our fertilized eggs with three frozen transfers…all of which were unsuccessful. The third one was dragged out a bit, but ended up being a chemical pregnancy. I felt so broken and alone (I wrote about it here). Those fears were taking over. Would I ever have more children?
After a couple months off we started yet another round of IVF. Again I hyperstimulated. The worst it had ever been. I was so sick and had to do transfusions to help my fluids balance. But finally we got to our sixth frozen transfer. Praise the Lord it worked! I gave birth to our first son in 2011. During that pregnancy I started the GAPS diet to try to help with my digestive problems. Unfortunately it made my OCD go out of control. It also made my food sensitivities worse in the long run.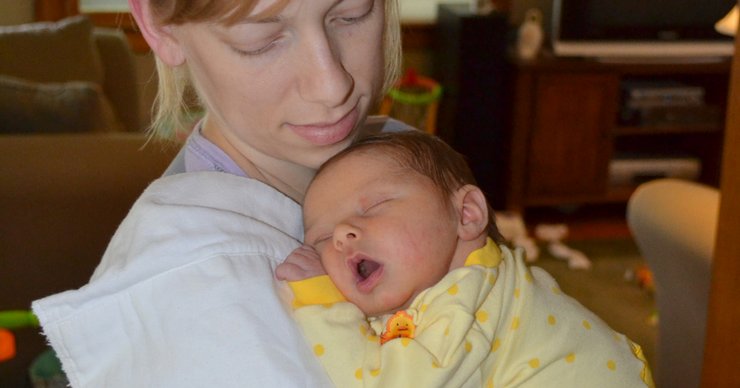 Baby #3??
In May of 2013 we headed back to the doctor, hopeful we would at least have one more child. We still had fertilized eggs in the freezer. Just as I was starting the hormone meds we got a letter that my endo was retiring immediately due to health problems. Panic. I'm already starting a round of treatment…now what?
Thankfully we have another great endo in town that was taking on all of my old doctor's patients. And he was able to squeeze us in yet for this cycle. This was it. We had to use up all of our freezer supply for this transfer. The two week wait was eternal. I felt all of the usual symptoms. But the hormone shots do that to you.
Finally I got the pregnancy test results – positive!!! I was so beyond happy. It worked. We would have three kids. I would have to settle for that. And we would be done with fertility treatments.
But a week later I started to bleed. I went to the doctor for an ultrasound – inconclusive. No heart beat. But it could be too early. I had my hormone levels checked – they weren't rising. I went for a final ultrasound to confirm it was a blighted ovum.
Dreams shattered. Fears in control.
Letting God Take Control.
Now what? Justin and I both knew we couldn't do another round of IVF. My body couldn't handle any more. And we had already spent so much money on it.
But this was when God really changed my life. Through this heartbreak he brought so much healing. You can read all the details HERE and HERE. When I tell people our first two children were conceived via IVF and our second two were natural I always get the same comment – "Your body just started working again! It figured out how to do it." No. NOT AT ALL. There was a LOT of work that went into the healing process. And it was HARD work. So hard. But in December of 2013 I found out I was pregnant. Our second daughter was born in 2014.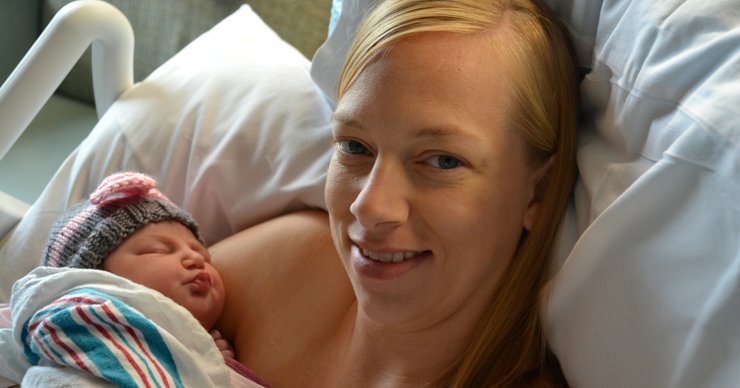 You would think that would put an end to my fears. But it didn't. Her first two years of life were riddled with fear. From vaccine reactions to tongue ties to so many allergies I was worried she'd starve to death. She didn't gain any weight for a year. We could hardly leave the house. It consumed me. By God's grace we made it through. She is now thriving.
Yet through those years of struggles with her I thought daily about having another baby. It weighed heavily on me. I didn't know if my husband would be willing to try again. I didn't know if my body would work again. A lot of unknowns. A lot of giving it over to God on a daily basis.
Baby #4??
I weaned my daughter in early 2017 in order to start working on my health. To my complete amazement my body started cycling on its own about six weeks later. That alone gave me hope. That had never happened before. My body was working!! Nothing was regular. But I charted my cycles. On August 14, 2107 I found out I was pregnant with our final miracle baby.
I had a deep rooted fear in the back of my mind the whole pregnancy. All of the "what-ifs" played out over and over. I had experienced enough heartbreak and witnessed others go through heartbreak. What made me think I would get a happy ending? I had waited 33 long years for this. I was so close, but not there yet.
And I felt like I didn't deserve it. That somehow it would all be whisked away just before I got there. I was so caught up in Satan's lies that I couldn't see God's love.
I could hardly even enjoy my pregnancy during the last six weeks. Satan was working hard to make sure my fears were front and center everywhere I looked. Every song I heard. Every picture I saw. It all seemed to point to something bad happening.
But over the past couple years my focus has been "Be Fearless." God brought me this phrase. It's hanging in my kitchen. I see it daily. And I have to give my fears over to God daily, sometimes hourly. Living fearlessly isn't always easy. But it is living according to God's Word.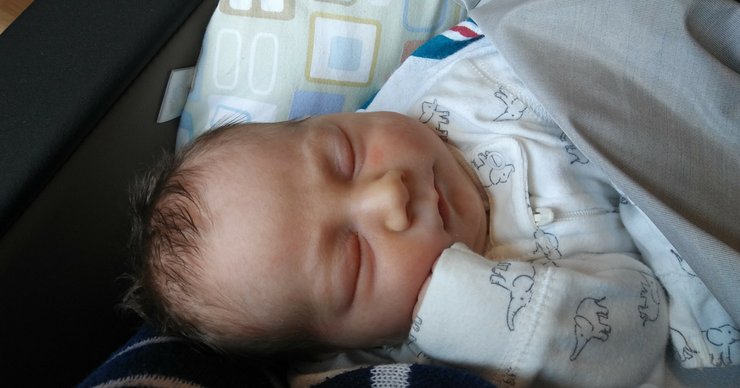 On April 23, 2018 we welcomed our fourth miracle baby to the family. Precious little Simon Arie. He has completed our family and once again shown me just how real God's love is. Everything went smoothly. He is healthy and growing well. All those fears were for nothing. There is a song on the radio often these days called "Fear is a Liar." I love listening to it. But I often replace the word fear with Satan. They are the same. I'm done listening to Satan's lies. I will continue to Be Fearless.
Moving On.
It's actually been hard to write this post because at just a few weeks postpartum I've already left it behind. I should have started writing it while I was still pregnant! This will always be my story. But I'm so ready to move forward without this 33 year fear controlling me.
There are still challenges ahead. We're working through nursing/food reaction issues with this little guy (of course – that's just the way things are for us). I'm a mom. I will always be concerned about about my kids' health and safety. There are still traces of the OCD that I'm working through and hope to get rid of through God's power.
But I won't have to carry the daily burden of whether or not we'll have more children. A weight has been lifted that I can't even describe. It was a part of me for so long. It almost feels like I'm leaving a piece of me behind.
I still have one more big milestone ahead. When I eventually wean our youngest. I will close the chapter of my life where I share my body with another person. When that time comes I'll be ready to focus on fully nourishing myself and restoring my health. But thankfully I've got a while. I'm not quite ready for that yet. Breastfeeding is one of my favorite things about having babies. I'm going to enjoy it as much as I can.
I never for one second take for granted these precious miracles God has entrusted to me. And although the journey was long and difficult I am thankful for all I have learned along the way. Each child has brought me so much healing. They have already given me more than I could ask for. I pray that I can be the mom they need and teach them well as they grow. Teach them how to love, how to take care of their bodies and how to live in God's love without fear.
I am anxious to see what God has planned for the next chapter of my life as this one comes to an end. One thing I know is that I don't have to be afraid of it.