EMFs are all around us, yet we don't know their full impact. I'm sharing my EMF protection tips for pregnancy and as kids grow. A few simple changes could have a big impact!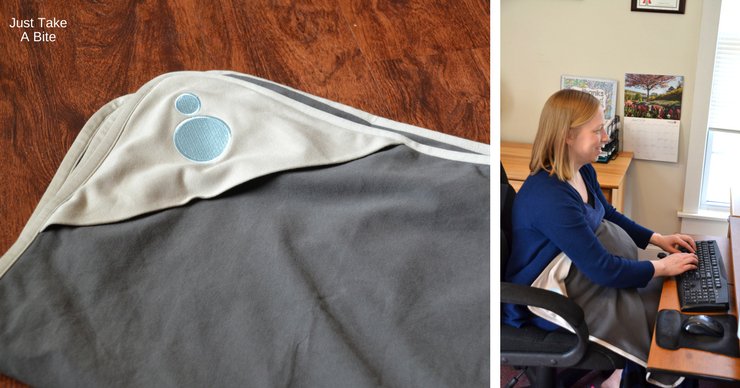 In the digital age we live in you've probably heard the term EMF – electromagnetic frequency. It is something that is all around us both from natural and man-made sources.
Why Worry About EMFs?
It's hard to say. The data is still inconclusive. Though I tend to err on the side of caution. I'd rather be proactive and find out I was overcautious than to do nothing and find out I could have prevented some harm.
Some EMFs are low frequency, such was microwaves and WiFi. Others are higher frequency and are known to potentially cause problems, like X-rays (i.e. no x-rays while pregnant!).
Wellness Mama has a great post with more info on EMF exposure and the potential impacts to our bodies…that are actually electromagnetic systems themselves! I strongly encourage you to do more research on this topic.
Especially with the recent development of 5G networks that could have some profound health consequences, EMF protection is more important than ever!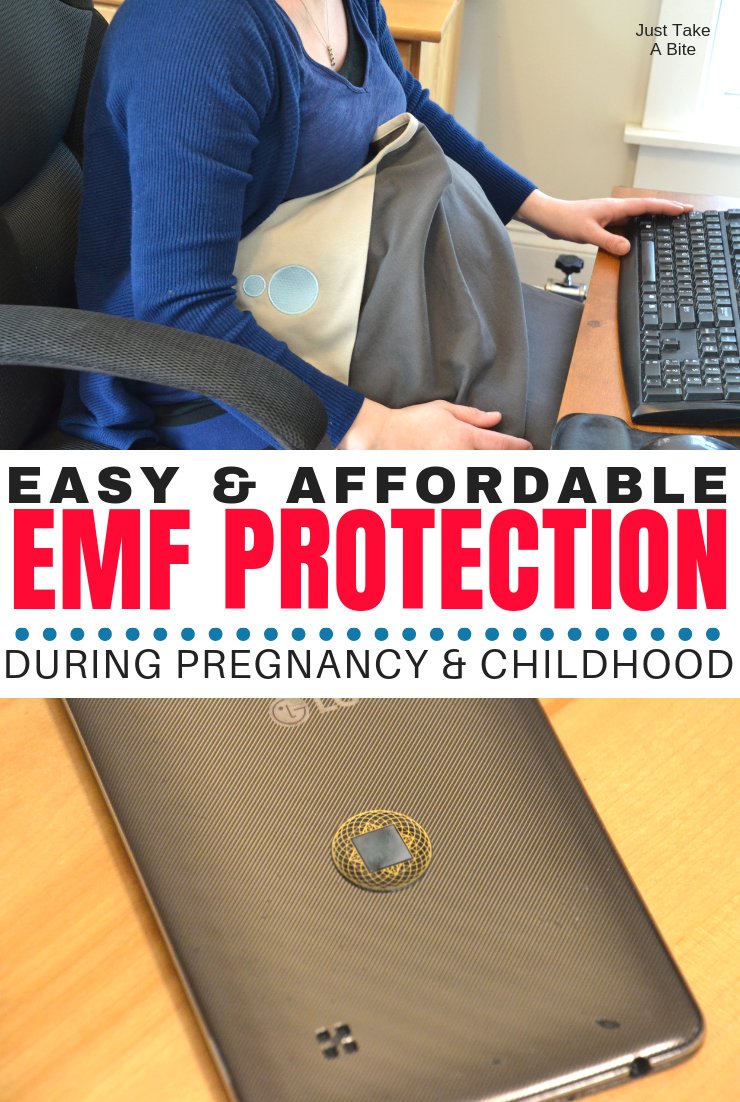 Protecting Babies From EMF Exposure
What I want to talk to you about today is how to protect your baby before and after birth from too much EMF exposure. Little ones are going to be impacted the most by EMFs simply due to their size. So it is important to take precautionary measures when they are young.
There are some simple ways to reduce EMFs in your day-to-day life:
Turn off WiFi at night or any time it's not in use.
Keep your cell phone on airplane mode.
Keep electronics out of the bedrooms.
Replace your smart meter with an analog meter.
Hard wire electronics instead of using wireless.
Use EMF-blocking cases and pads for cell phones, tablets and laptops.
Keep wireless devices off of your body (laps, pockets, etc.). This is especially true for children!
One of the biggest step I took in my last pregnancy was to use a Belly Armor blanket.
RadiaShield® Fabric make this blanket a convenient and unobtrusive way to protect your child within against the risks of everyday radiation. Easily portable in your handbag, this maternity blanket is ideal for both the home and the office. You'll forget this breathable protector is even there while having the peace of mind of RadiaShield® protection.

Safe to use for mom and baby – products are free of heavy metals, toxic chemicals and common allergens.

During pregnancy, simply drape over your midsection while sitting or lying down to create a soft, protective barrier from wireless radiation.
Working with Wireless While Pregnant
The Belly Armor blanket has 99.9% shielding effectiveness. As a blogger I spend a lot of time at the computer. I feel so much better knowing that baby is protected while I work. I love that I'm getting more protection too!! I just lay the blanket over my belly and legs. So simple.
Since my son was born I have continued to use my Belly Armor blanket on a daily basis. I drape it over him while he's nursing or sleeping on me and I'm at the computer or using my cell phone. It basically travels around the house with us!
I already do my best to keep cell phones and tablets away from my kids. But now I can go one step further for protection.
If you are expecting a baby or have a new little one I highly recommend Belly Armor. I wish I had found it sooner! I would have worn the belly band the whole pregnancy. Their baby monitor looks amazing as well. Yes, baby monitors generate EMFs too! I know some people go without for this very reason. I'd never hear baby without one. So I do my best to keep it at a distance in both my bedroom and the nursery so I can still hear baby without too much exposure.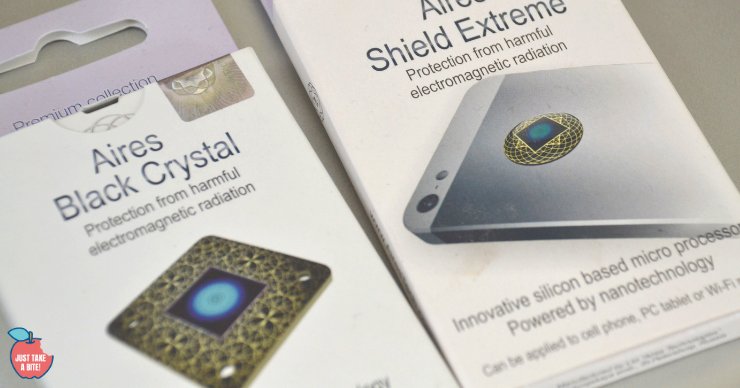 Cell Phone EMF Protection
I love my Belly Armour blanket. But I can't keep it draped over a busy toddler all day. So I have also taken another step to protect my kids from EMF exposure.
I use an Aires shield on my cell phone. It drastically reduces EMFs. Let's be real – there is no way around using a smart phone around kids sometimes. We use it to look up information or watch videos while homeschooling. And I often use my phone while nursing my son to sleep.
I feel so much better knowing I have added protection.
The best part is how easy it is to use!. Seriously. Just peel it off the card and stick it on your phone. Done.
I'm planning to use more of them on our other wireless devices, like our laptop. The things my kids use. It gives me peace of mind.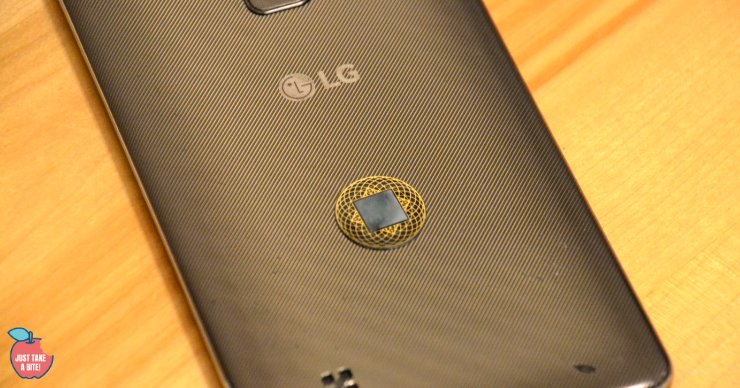 Are you worried about how to protect your kids – whether in utero or after birth – from EMF exposure?
Check out all of the cool Belly Armor products. If you're like me you'll have a hard time choosing just one! The little bunny hat is so adorable!
And consider getting an Aires shield for your devices. I'm actually really intrigued by their other products that can be worn by individuals or used for entire rooms. I'd love to get something like that for my kids and their bedroom. EMFs can really impact sleep!
---
Interested in ordering some EMF protection devices for your family? Use the code justtakeabite10 to get 10% off AiresTech products HERE!!
---
Taking a few simple steps can help you rest easier knowing you are doing your part to reduce EMF exposure for both you and your growing little ones.
I am working with Belly Armor and Aires Tech and have been compensated for my time commitment. All opinions are my own. I have not been paid to post positive reviews.