This post may contain affiliate links which won't change your price but will share some commission.
The current health mantra is "Eat the Rainbow." But what about the not-so-colorful produce? Turns out there are many health benefits of white fruits and vegetables.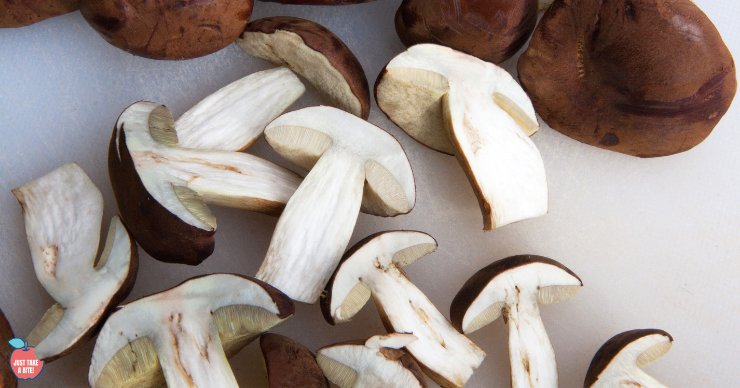 When you try to increase your colorful fruit and veggie intake, it's honestly not that hard. Red peppers, squash, golden zucchini, spinach, purple cabbage, red and golden beets, peas, broccoli, carrots…you get the idea. Especially now that we have access to just about any produce we want year round, eating the rainbow is easy.
Why White Fruits and Vegetables are Good for You
Unfortunately there is one "color" that often gets overlooked…white! Yes, there are many health benefits to white fruits and vegetables. Note that white refers to the flesh. So this includes foods like cucumbers, apples, zucchini, and pears.
White fruits and vegetables contain many vitamins and minerals as well as other compounds that aid in specific processes of the body. Here are just some of the delicious white fruits and vegetables and their benefits.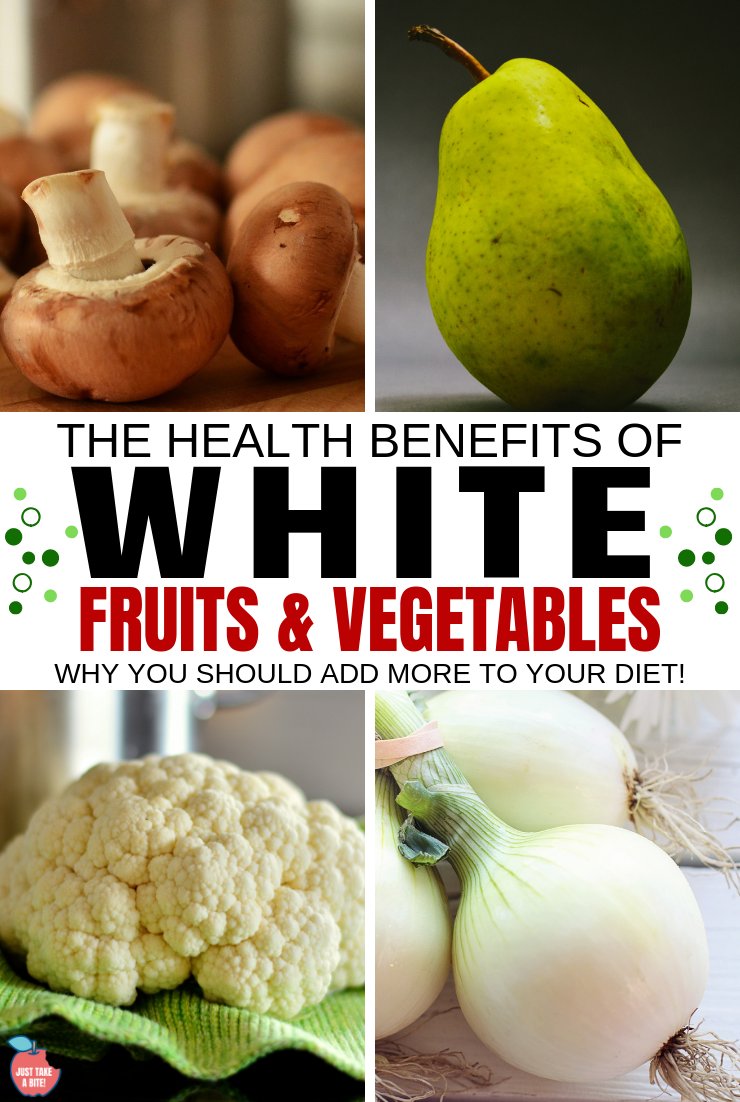 Cauliflower
This is definitely one of our favorite veggies. We love it roasted or served raw with dip (like this simple hummus). Cauliflower contains sulforaphane, insoles, and isothiocyanates that have been shown to inhibit the growth and spread of cancer cells, protect your heart, and strengthen bones. It contains fiber and is good for digestion. Cauliflower also helps reduce inflammation via antioxidants. The choline in cauliflower benefits your brain too. It really packs a punch!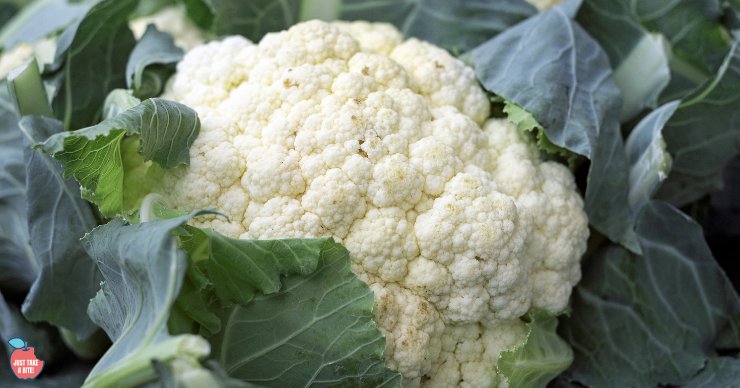 Mushrooms
Mushrooms are often overlooked even though they are one of the healthiest foods around! They contain beta-glucans[source], which support your immune system, help prevent cancer, regulate cholesterol and help control blood sugar. Another white food high in beta-glucans is oats. Mushrooms also contain selenium, an essential mineral.
Potatoes
White potatoes have gotten a bad rap lately. Seen as just a starchy filler, many people try to replace them with sweet potatoes and other veggies. But don't toss your white potatoes! They are a staple of the American diet (for good reason!) and are very beneficial. White potatoes contain potassium, Vitamin B6, iron, Vitamin C, fiber, magnesium, phosphorus, manganese and copper. They may aid in digestion and relieving constipation. Potatoes have also been shown to reduce inflammation, lower blood pressure, prevent cancer, prevent kidney stones, prevent heart disease and improve brain function. Baked potato, anyone?!
Just be sure to peel your potatoes and avoid any green spots or sprouting potatoes.
Parsnips
Parsnips are pretty much my new favorite vegetable. If you've never had roasted parsnips, go get some and roast them NOW. My four year old would eat an entire pan of these herself. And I don't mind if she does! Parsnips contain a wide range of vitamins and minerals, including calcium, potassium, manganese, magnesium, phosphorus, zinc, iron, folate, thiamin, pantothenic acid, Vitamins B6, C, E, and K, fiber and anti-oxidants. All of these vitamins and minerals help boost the immune system, strengthen the heart, reduce birth defects, and promote strong bones.[source]
Rutabaga
Rutabaga is another newer vegetable for our family. And another one that is quickly becoming a personal favorite! I love rutabaga fries! My girls both devour these too. Rutabaga is a cross between a cabbage and a turnip. It has a mild cabbage flavor, but also a sweetness. Their firm flesh holds up well in baking, making them a great substitute for potatoes. We love using them diced in soups and spiralized for noodles!
Rutabagas contain manganese, potassium, phosphorus, magnesium, calcium, iron, zinc, and vitamins C, E, K, and B.They also contain glucosinolates, which have been shown to reduce tumor growth. Rutabagas can help relieve constipation, improve bone health, and improve vision.[source]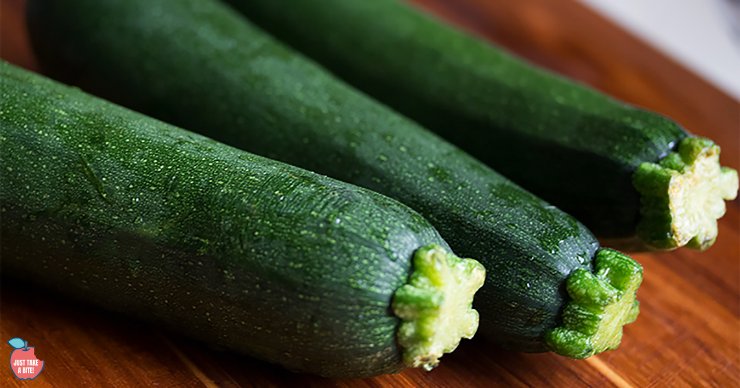 Zucchini
You many wonder why zucchini is on the list of white vegetables. The white refers to the flesh. We peel all of our zucchini to remove the colored portion. We grow both green and golden zucchini in our garden and enjoy it for many months roasted, raw, in stir fries, in soups, in breads, in crackers, and even in cupcakes.
Zucchini contains potassium, folate, fiber, and Vitamin C. Some claim it helps relieve both asthma and rheumatoid arthritis. Zucchini also aids in digestion, improves vision, and strengthens the heart.[source]
Onion
I don't know about you, but when I'm planning meals and trying to figure out what vegetable to serve, onion most certainly doesn't come to mind! And to be honest it's a vegetable I don't often use. I think it's mostly because I hate chopping onions! But onions are super healthy, and I hope to start adding them to our diet more often.
Onions contain Vitamin C, manganese, calcium, phosphorus, iron, folate, potassium, quercitin, and sulfur. The quercitin in onions has been linked to cancer prevention. [source] Raw onions are also anti-bacterial and anti-inflammatory. They are often used for treating colds, fevers, and allergies.
Garlic
Are you a fan of garlic? I don't mind the flavor. But (confession) it's not something I ever buy. I use lots of garlic powder in our food. But I really hate dealing with fresh garlic. I guess I need to teach my kids how to use it! This is one more white vegetable (technically an herb) to add to my list of things to start incorporating in our diet more often because the health benefits are so great.
Garlic contains phosphorus, potassium, magnesium, zinc, calcium, iron, iodine, sulfur, chlorine, folate, thiamine, niacin, and vitamin C, A, K, and B6. [source] That's a lot of good stuff in a tiny package! Raw garlic is known for treating colds and coughs. In addition, garlic may aid in digestion, treating acne, eliminating ear aches, and reducing the progression of some types of cancer. Can I get some garlic, please?!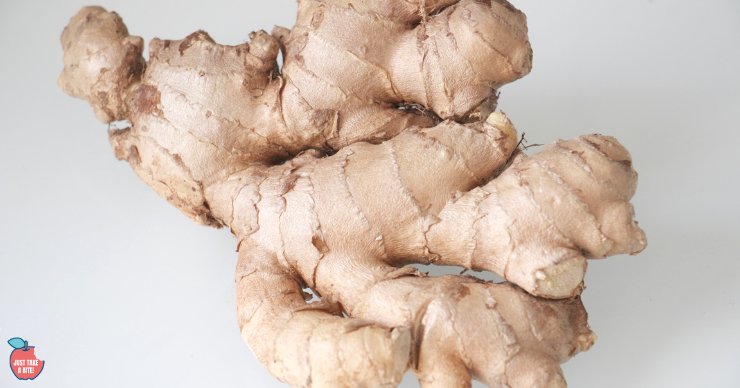 Ginger
Ginger is another item on the white vegetable list that isn't technically a vegetable. But it is still very good for you! And one more food that I don't typically use in my kitchen. One more thing to add to the list! This spice contains gingerol, which has powerful medicinal properties. [source]
Ginger helps ease nausea, most notably morning sickness. It also can help relieve muscle pain, lower blood sugar, and help fight infections. Add some to your next stir fry or soup!
Fennel
Here I thought I was a pretty adventurous eater when it comes to vegetables. But here is yet another one that is not a staple in our diet. We have used fennel before, but not regularly. I think it's time we try it again. Fennel bulb contains vitamin C, fiber, potassium, calcium, phosphorus, sodium, iron, magnesium, zinc, niacin, vitamin K, B-vitamins, and flavonols. [source]
Fennel may help with anemia, constipation, gas, indigestion, colic, and PMS. It is an overall digestive aid.
White Kohlrabi
Kohlrabi is similar to rutabaga. It is a cross between a cabbage and a turnip. Though it has a stronger flavor than rutabaga, almost a bit spicy. We use kohlrabi on occasion, though it is not a family favorite.
Kohlrabi contains potassium, fiber, glucosinates, antioxidants, Vitamin C, iron, folate, phosphorus, and calcium. This unique vegetable may help with anemia, digestion, blood pressure, healthy skin, and even cancer prevention via apoptosis. [source] If you are curious how to cook kohlrabi, this is a great post!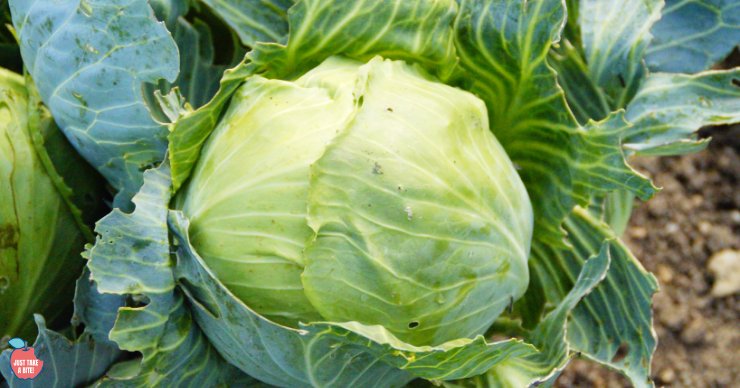 Green Cabbage
I know, "green" cabbage isn't technically white. But really it is mostly white. After you get through the first few layers of leaves it's basically a white vegetable. We eat a lot of cabbage. It tastes amazing roasted. But it also works well for sauerkraut! Or you can use it in casseroles and soups. I love it in homemade coleslaw. Cabbage is so versatile and can be eaten raw or cooked.
There are quite a few varieties of cabbage, including Napa and Bok Choy. We generally stick to the traditional green cabbage both for flavor and function.
Cabbage contains manganese, dietary fiber, calcium, magnesium, potassium, Vitamins C, B6, K, and E, sulfur, and choline. These nutrients make cabbage good for detoxification, reducing inflammation, cancer prevention, proper digestion, boosting the immune system, repairing skin, strengthening bones, and improving vision. [source]
Cucumber
Here we go again with the "green" vegetables. We always peel our cucumbers and just eat the white flesh. So it is on my white vegetable list. Every summer we get an overload of cucumbers from our garden. We enjoy them fresh with dip or turned into pickles.
For such a simple vegetable, cucumbers have a lot going on. They contain vitamin K, B vitamins, copper, potassium, vitamin C, manganese, fiber, an anti-inflammatory flavonol called fisetin, polyphenols called lignans (pinoresinol, lariciresinol, and secoisolariciresinol), and antioxidant flavinoids like quercetin, apigenin, luteolin, and kaempferol. Not to mention cucumbers are about 95% water. So they are great for hydration.
Cucumbers may help with brain health, reducing inflammation, cancer prevention, proper digestion and heart health. [source]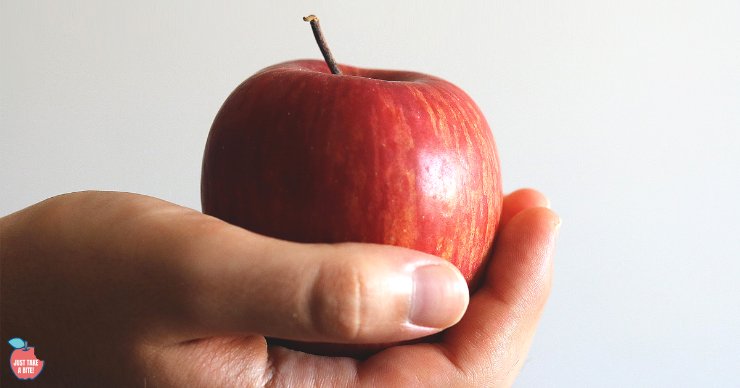 Apple
An apple a day really does keep the doctor away. And that's good news for my family since we have an 80-tree apple orchard! Apples are one of the easiest white fruits to add to your diet since they are so readily available year round and stay fresh for so long. Just be sure to buy organic and wash them well to avoid glyphosate and other chemicals. Even organic apples are sprayed. Here are some tips on making your own produce wash.
Apples contain fiber, Vitamin C, potassium, Vitamin K, Vitamin E, manganese, copper, and polyphenols. They have been shown to aid weight loss, decrease risk of cancer, improve heart health, reduce the risk of type 2 diabetes, and protect your brain. [source] Here are some more reasons to love apples.
Pear
Much like apples, pears are a delicious and nutritious fruit to add to your diet. They contain potassium, vitamin C, vitamin K, phenolic compounds, folate, dietary fiber, copper, manganese, magnesium, and B-complex vitamins.
Pears are great for hydration, reducing blood pressure, preventing birth defects, aiding digestion, promoting wound healing, improving circulation, and protecting against osteoporosis. [source]
White peach
You probably don't think white when you hear the word peach. But white peaches are both delicious and healthy! Unlike its orange-flesh counterpart, the white peach is very low in Vitamin A. But it still contains loads of other nutrients like Vitamin C, potassium, fiber, Vitamin K, magnesium, and zinc.
Peaches can help relieve constipation, aid in hydration, promote healthy skin, improve heart health, and boost immunity.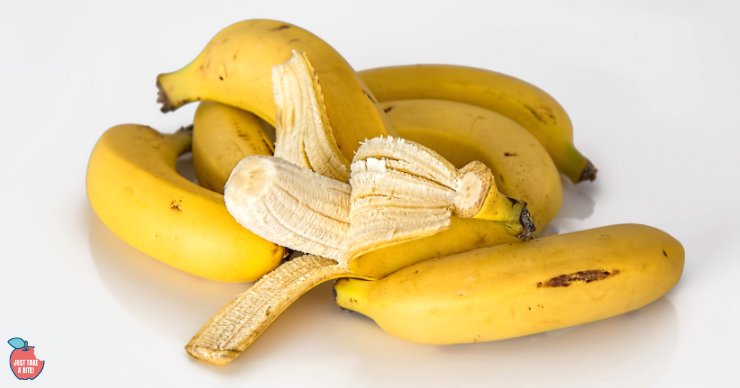 Banana
Some say eggs are the most perfect food. I think you could make that claim about bananas! This mild-flavored pale yellow fruit can be enjoyed by everyone, from infants to the elderly. Bananas boast quite a nutritional profile. They contain fiber, potassium, Vitamin B6, magnesium, copper, and manganese.
Bananas are widely known for their potassium content. Although not the food highest in potassium, this nutrient makes bananas great for balancing electrolytes and supporting heart health. They also support kidney health.
Should We "Eat the Rainbow?"
It's obvious that there are many health benefits to white fruits and vegetables. And that wasn't even all of them! But what about the colorful ones? Should we still eat them? Should we adhere to the "Eat the Rainbow" advice?
That depends on your health and the source of the color.
If you do a little research you'll find that the "Eat the Rainbow" slogan has not been around for very long. It is definitely not the way our ancestors ate. It is a very modern way of living to have access to every kind of fruit and vegetable you could want year round. Not to mention having access to produce that is not native to your environment. I don't think the British were dining on avocados in the 1600's! So if you are a fan of traditional diets, you may want to rethink eating the rainbow.
In fact, we probably don't need as many fruits and vegetables in our diet as we are led to believe these days at all. I absolutely include them in our diet. But I don't go overboard either. Too many fruits and vegetables can be hard to digest. I know plant-based diets are all the rage these days. But we must remember that animal products are a necessary part of nutrition as well, containing critical nutrients we can't get from plants. We are omnivores after all. It's all about finding balance.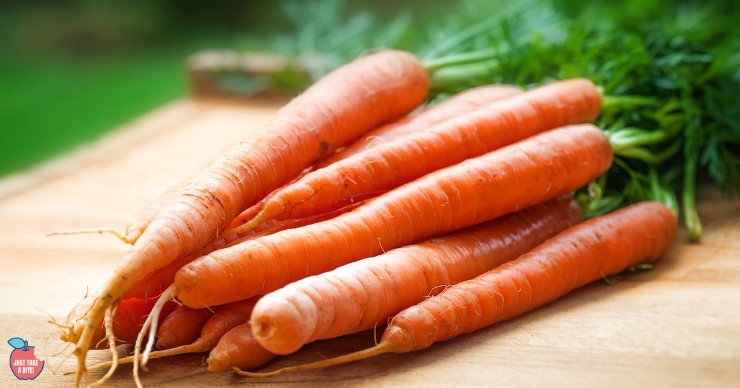 Why Are Vegetables Brightly Colored?
This may all sound a little far-fetched to you. Don't eat lots of colors? Load up on white? Let's look at history and some hidden details of colorful produce.
Let's start with the humble carrot – a staple in many diets today. But if you do a little research you'll find that carrots were not originally orange. They were white! The orange color and the carrot's current shape and flavor were due to domestication from humans. We made them orange! Actually it seems the Dutch made them yellow and orange after years of selective breeding. Should we have done that? [source] [source]
Winter squash is another common orange vegetable that has gained popularity over time. Interestingly, what we now eat is also a domesticated plant. "Wild forms of squashes are harshly bitter to humans and other extant mammals…Wild squashes carry cucurbitacins, which can be toxic when eaten by smaller bodied mammals, including humans."[source] "Early on, squash was only grown for seed because early squash had little flesh and a bitter taste." [source] Again, we have taken a plant not meant for human consumption and turned it into something edible. But was it a good idea?
Take note that pretty much every healing diet eliminates the nightshade family. This includes tomatoes, peppers, eggplants, and potatoes. Notice that the first three on the list are very brightly colored vegetables. They are a relatively new addition to the Western diet. Tomatoes were originally ornamental vegetables because people believed they were poisonous! Nightshades are known to cause inflammation.
Finally, we need to consider color as a warning, called aposematism. This is very common with insects and animals. "If the poisonous thing is aposematic, [the animal] won't make the same mistake again. Monarchs happen to display their toxicity with bright colors, as do most toxic animals and any animal that tries to look toxic. If you see something really colorful and striking in nature, it's probably chemically defended. Otherwise, its coloration would make it instant prey." [source] So it is very likely that the same goes for plants. You can read more about aposematism and fluorescence of plants HERE.
Make White Fruits and Vegetables Count
All this to say we may need to rethink our fruit and veggie mantra these days. More (in terms of quantity) isn't always better (my tummy could tell you that!). More (in terms of color) isn't always in your best interest either.
Make sure you know where your fruits and vegetables get their color and whether or not it is truly what your body needs.
Our meals these days contain a lot of white fruits and vegetables. They are just as healthy as their colored counterparts. Not to mention they are good for your digestive system, heart, brain, kidneys, skin, eyes, hair, and more!
Have you considered the health benefits of white fruits and vegetables? Or have you been led to believe the more color the better?
Interested in reading more about the potential harm of loading up on brightly colored veggies? Here are some resources:
Is Gluten Really the Problem? How Glyphosate Impacts Vitamin A Toxicity
White Fruits and Vegetables Intake Associated with Lower Disease Risks
"Eat the Rainbow" is a Farce and a Fraud