This post may contain affiliate links which won't change your price but will share some commission.
Every summer our garden is loaded with beets. My husband just did our THIRD planting! There are so many reasons to eat beets. But not everyone is a fan. Until now. You'll have even your picky eaters going for seconds with these simple baked beet fries!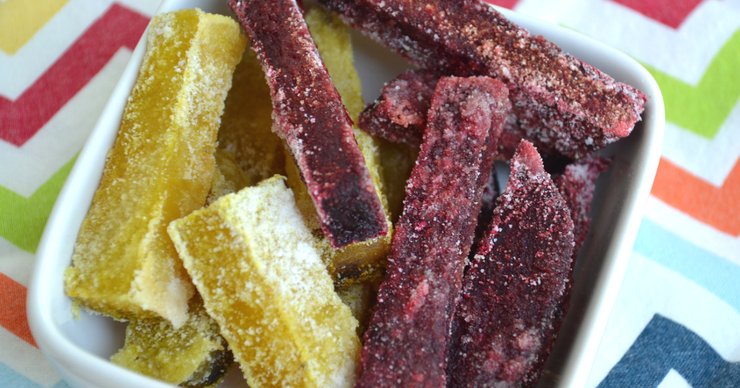 Beets. You either love them or hate them. Some (like me!) love their earthy sweet flavor. Then there are others that think they just taste like dirt.
I am happy to say that I've converted my whole family into beet eaters! Especially freshly roasted golden beets from our garden. They are so sweet!!
But I know not everyone is so fond of them.
It's a shame because they are loaded with vitamins and minerals. Just look at that rich color! Plus they are powerhouse helpers for your liver, assisting in detox.
There must be a way to get beet haters to enjoy them (besides trying to hide a tiny bit in a smoothie), right?
Yes, there is!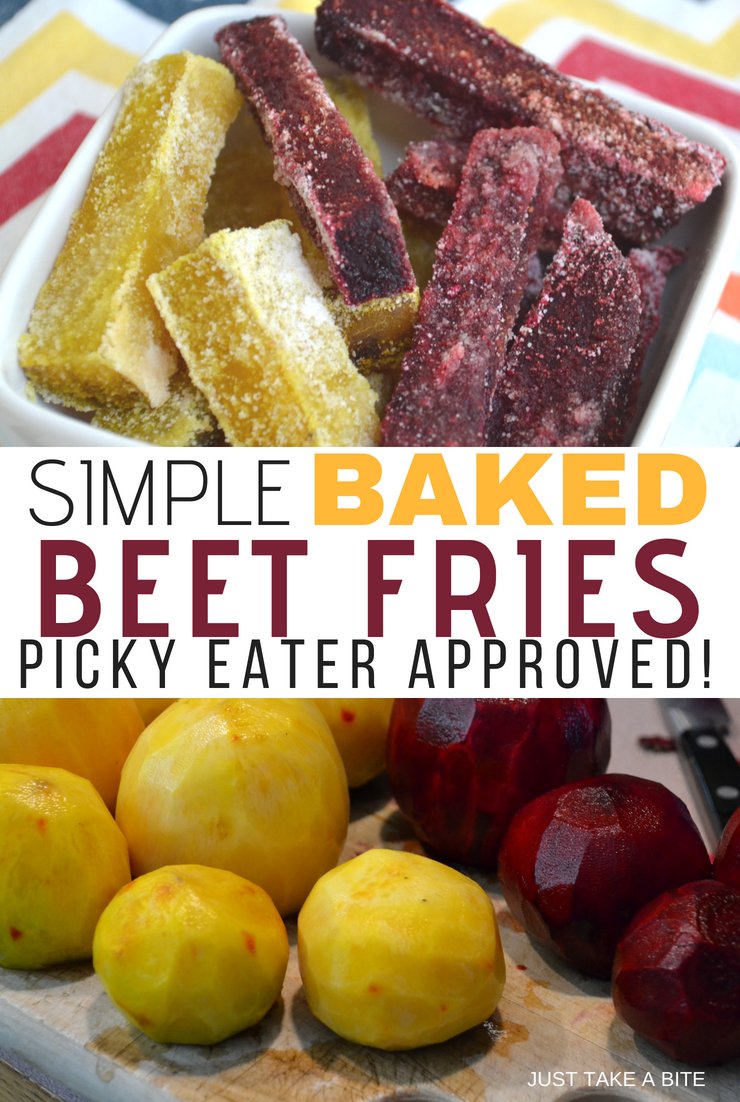 Beet Fries.
My three year old will eat a mountain of beets. But my son, although willing, really only cares for a few pieces. Until I made them into fries.
All it takes is cutting beets into sticks and rolling them in flour. Bake for an hour and sprinkle generously with real salt. And presto. Beet fries.
Suddenly my son will fight over them!
You don't even need ketchup for dipping. They are great as-is. Perfect for keeping the added sugar out of your diet.
I love that this is also a great alternative for anyone that can't have potatoes due to allergies (like my sons) or a nightshade sensitivity. We also make a lot of carrot fries to avoid potatoes.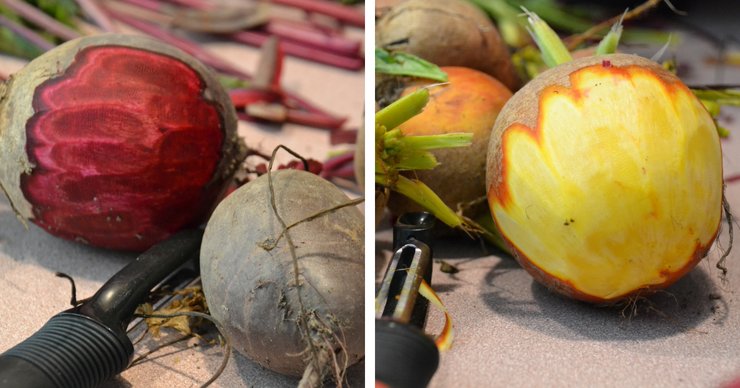 My kids will eat these warm or cold. They do tend to go for the golden ones first. Like I said, golden beets are so sweet. But they like both varieties. If you think you don't like beets, try golden. You might change your mind.
Grab some beets from your local farmer's market (or grow your own!) and make these picky eater approved beet fries. Easy to make and fun to eat. Plus they are so good for you! It's a win all around.
Do your kids like beets? Would they eat them as beet fries?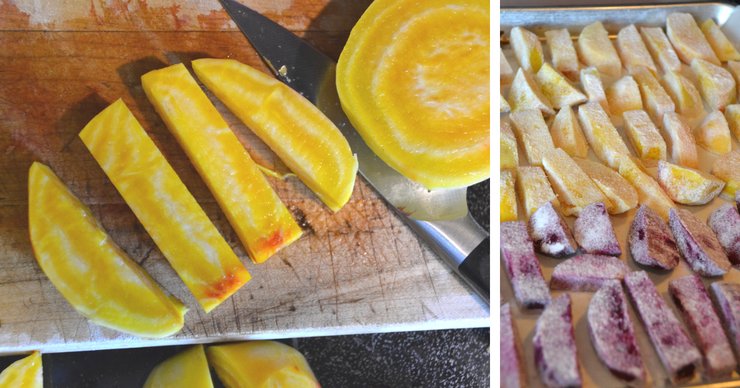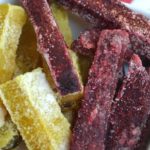 Simple Baked Beet Fries
A delicious way to serve beets to picky eaters.
Total Time
1
hour
10
minutes
Ingredients
3-6

medium to large beets

1/2

cup

rice flour, cassava flour or tapioca flour

1

tsp.

unrefined sea salt

1

Tbsp.

olive oil or avocado oil
Instructions
Heat oven to 400 degrees F.

Line a large baking sheet with parchment paper.

Peel and slice beets into 1/2" sticks.

Combine flour and half of the salt.

Lightly coat beet sticks with flour and line them up on the baking sheet.

Drizzle the olive oil over the beets.

Bake in heated oven for one hour.

Sprinkle on remaining salt while fries are still hot.