This post may contain affiliate links which won't change your price but will share some commission.
Are you looking for a way to serve ham without worrying about nitrates, nitrites and fillers? Make your own! You can easily turn a pork roast into ham in your crockpot.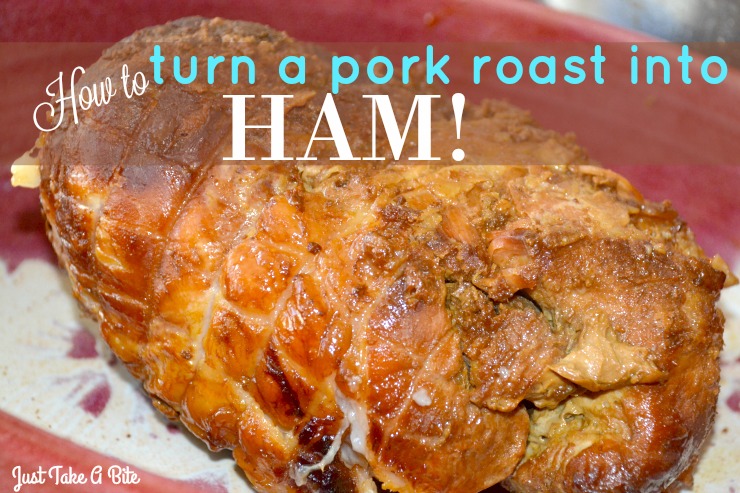 I love ham. I mean love it.
You can imagine my sadness when my daughter had a reaction to ham while she was still breastfeeding. That meant no ham for her…or me.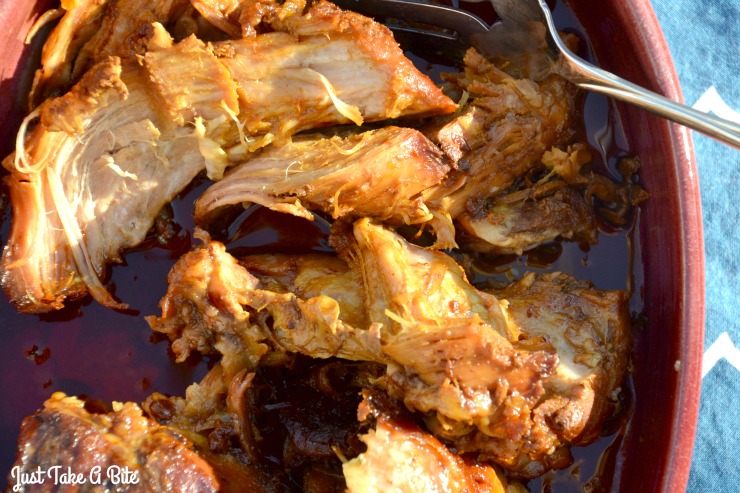 Why You Should Avoid Ham
Pork was not the problem.
The problem is whatever is used for smoking/curing. Even something simple like beet sugar caused a reaction.
But aside from allergens, there are the added nitrates and nitrites. This is not a cut and dry issue either. Some say avoid it all. Some say just be careful of quantities, whether naturally-derived or not.
Whatever your reason, sometimes it's a good idea to avoid cured meats, including ham.
How to Turn Pork into Ham
I avoided my beloved ham for a long time – until I decided to make my own! You can turn a pork roast into ham right in your crockpot (this is my favorite one).
No fancy tools. No strange ingredients.
Really all you need is pork, salt and a sweetener.
I used a rolled pork roast. But any cut will work.
Homemade Ham in the Crockpot
Cut some slits in the pork, put it in the crockpot and add the salt and sugar. Turn the crockpot on and you're pretty much done.
Your holiday ham really can be that simple. And you don't have to worry about nitrates or nitrites or whether or not celery powder is better or worse.
To turn a pork roast into ham the important step is using lots of quality unrefined sea salt. Then adjust the sweetness to your liking.
If you want your ham really smokey you can also add a little liquid smoke (be sure to find one without coloring added).
Pork Loin Ham Recipe
As I write this I'm thinking about how tasty our homemade ham was. I might have eaten all of the leftovers myself. Though now I wish some had made it to the freezer so I could enjoy it again.
I guess that means I just need to make another!
Are you thinking about making a Christmas ham?
Save time and money by making it yourself this year! Just put it in the crockpot in the morning and spend your time focusing on delicious side dishes and desserts.
No crockpot? Or you've already filled it with something else? You can make ham in the oven too.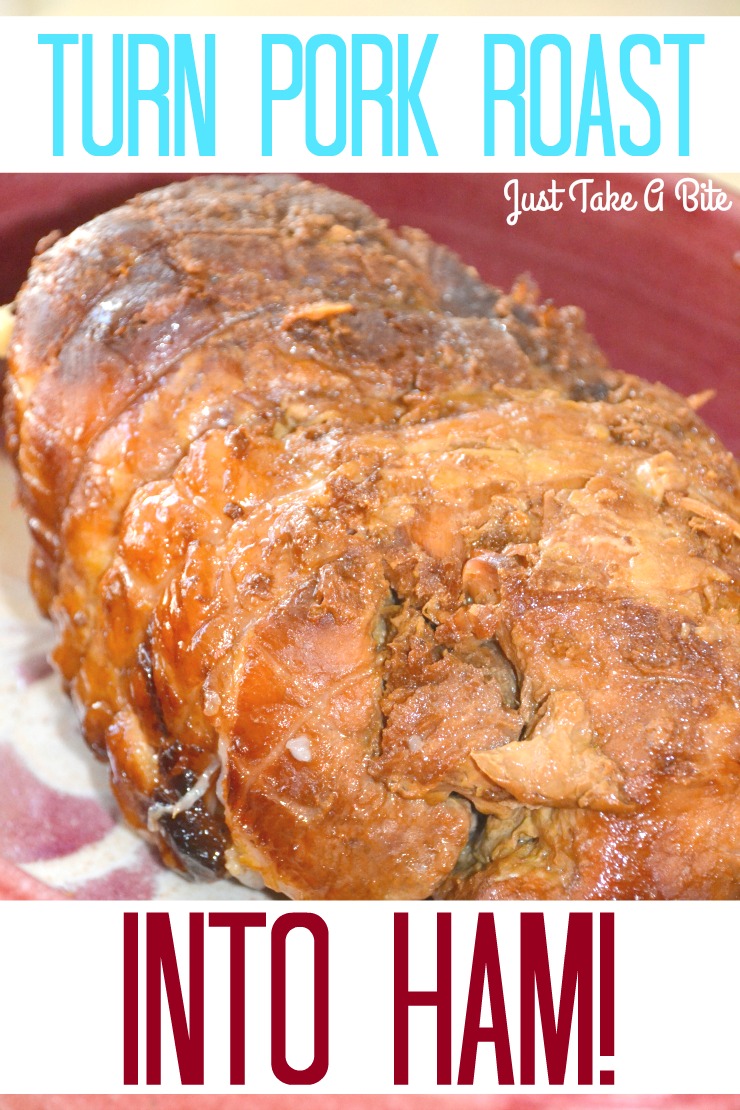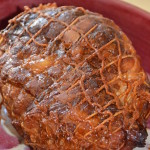 Homemade Ham
2015-11-25 05:16:45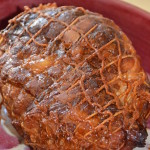 Turn a pork roast into a delicious ham with a few simple ingredients and a crockpot.
Ingredients
1 pork roast (cut and size of choice)
2 - 4 tsp. unrefined sea salt (adjust based on size of roast)
2 Tbsp. - 1/2 cup any combination of sweeteners (honey, maple syrup, organic cane sugar, organic brown cane sugar, molasses; adjust to taste)
Instructions
Using a sharp knife cut slits in the pork roast all over.
Place the pork in the crockpot.
Add salt and flip the roast to make sure there is salt on all sides.
Add the sweetener (start with a smaller amount and add more later if you want it sweeter).
Cover and cook on HIGH for 4 hours, then turn to LOW for 5+ hours.
Flip the roast 2 or 3 times during cooking to make sure all sides get coated with flavoring. You can also baste the roast with the juice in the crockpot, trying to get it into the slits in the meat.
An hour before serving cut the roast into large chunks and coat with the juice in the crockpot.
Notes
You can use a single sweetener like honey or cane sugar. Using a combination of liquid and dry sweeteners gives a good balance of flavor and creates a good "sauce."
To make ham in the oven follow the same directions, baking the pork in a covered dish at 375*F for 2 hours, then turning the heat down to 325*F for 2 hours.
Just Take A Bite https://justtakeabite.com/
This post is linked to
Savoring Saturdays
.