This post may contain affiliate links which won't change your price but will share some commission.
In our world of degraded soil, processed foods, and toxic pesticides, almost every child is magnesium deficient. Today I'm going to tell you why that matters – why kids need magnesium and the best ways for them to get it.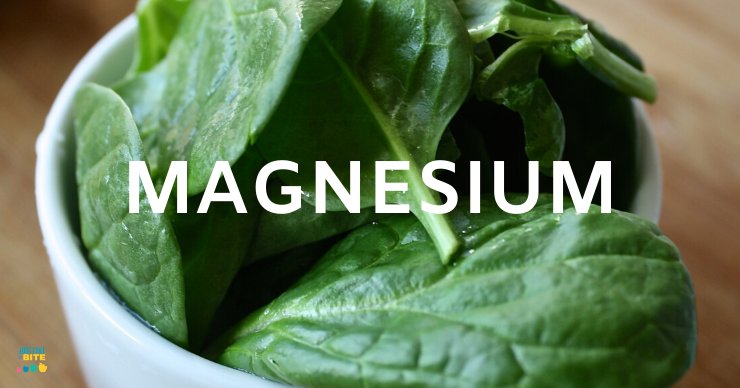 Call my kids weird, but they were so excited to get their own jars of magnesium lotion as stocking-stuffers for Christmas. It might seem like an odd thing for a five-year-old to smile about. But she knows just how amazing magnesium is for her health.
I'm not even exaggerating that she put it on about ten times the first day she had it! And she wouldn't let anyone else touch it. Around here, magnesium lotion is a prized possession.
Let's find out why magnesium is so magnificent!
What Does Magnesium Do?
A better question might be, "What Doesn't Magnesium Do?" Magnesium is an essential macromineral that is involved in several hundred enzymatic reactions in the body.
Considered the "anti-stress" mineral, magnesium is a natural tranquilizer. This can help with relaxing muscles, including both skeletal muscles and smooth muscles as in blood vessels and the digestive tract. Which is why sufficient magnesium intake helps with slow digestion.
Magnesium also plays a significant role in heart health, again relaxing muscles and preventing coronary artery spasms. It can also lower blood pressure and is sometimes used to treat pre-eclampsia in pregnancy.
If you struggle with recurring kidney stones, it is likely due to a magnesium deficiency. Magnesium helps prevent the calcification of tissues and blood vessels (including kidney stones, atherosclerosis, and even cavities!).
Magnesium plays a role in energy levels as well. Because it helps nutrients pass back and forth across cell membranes, magnesium helps in the release of energy. This may also lead to aiding with nervousness, anxiety, insomnia, depression, and muscle cramps.
Magnesium has been shown to impact blood sugar regulation, type 2 diabetes, ADHD, migraines, and Alzheimer's too.
These are just a few of the many roles of magnesium in the body. As you can see, it is a very important mineral!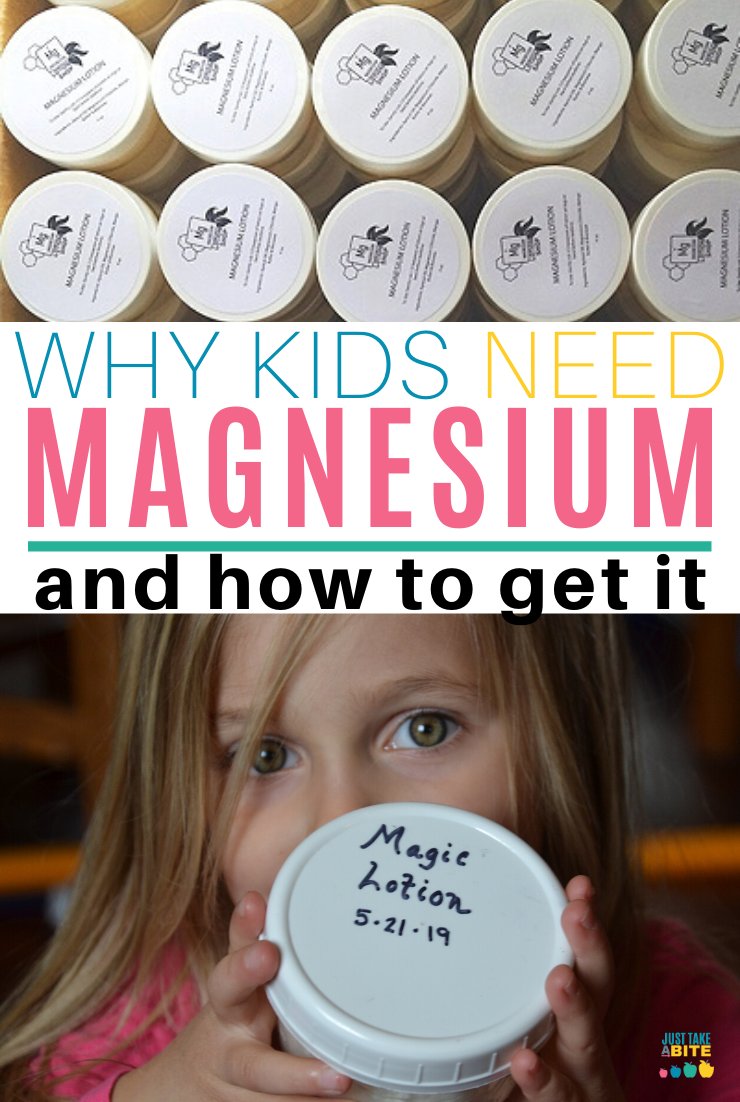 What are the Symptoms of Magnesium Deficiency?
So how do you know if you or your kids are magnesium deficient? These days if you don't supplement you are likely deficient. It's sad, but true. Here are some of the common symptoms of magnesium deficiency:
fatigue
anorexia
irritability (tendency towards blood sugar dysregulation and acting "hangry")
insomnia (anybody have kids that struggle with sleep?)
muscle twitching and cramping (restless legs and growing pains)
decreased learning ability and lack of focus (ADD, ADHD)
confusion
poor memory
rapid heartbeat
numbness and tingling of hands and feet
recurring kidney stones
anxiety
depression
loss of appetite
nausea
constipation
Low levels of magnesium can impact all parts of the body. So if you are struggling with any of these symptoms on a regular basis, it might be time to change your diet or add a magnesium supplement.
Why are Kids Magnesium Deficient?
There are many factors that contribute magnesium deficiency. These include:
a diet low in magnesium (see the food list below)
soft water
produce grown in magnesium-deficient soil (most magnesium comes from plants)
processed foods in the diet (with lack of magnesium but an abundance of synthetic counteractive nutrients)
poor liver function
malabsorption (digestive dysfunction)
excess sugar intake (depletes magnesium)
high stress levels (depletes magnesium)
too much Vitamin D, phosphorus, and calcium in the diet (no, Vitamin D supplements are NOT a good idea) that cause an imbalance
It seems like this should only pertain to adults. But sadly, kids are born into a magnesium-deficient world. Moms are magnesium deficient while pregnant. So baby starts off without sufficient levels. Then kids are fed processed foods with high amounts of synthetic vitamins and minerals but lacking in magnesium. Vegetables are grown in nutrient-depleted soil, so even if you eat your greens you're not getting the amount of nutrients you need.
Plus so many kids struggle with digestive problems and even autoimmune conditions that inhibit them from absorbing the magnesium they do ingest.
Kids have to deal with a lot more stress these days – from more intense school work to less time outside to EMFs to technology to pharmaceuticals to toxins to lack of sleep to poor posture…it all adds up. And stress rapidly depletes magnesium stores.
Then there is the big push for Vitamin D supplements. I've talked about it before – it's just not a good idea. It will lead to imbalances in the body, including lowered magnesium levels.
As you can see, it is very easy for kids to be magnesium deficient these days. In fact, it's probably rare to have kids that aren't deficient. Thankfully there are solutions!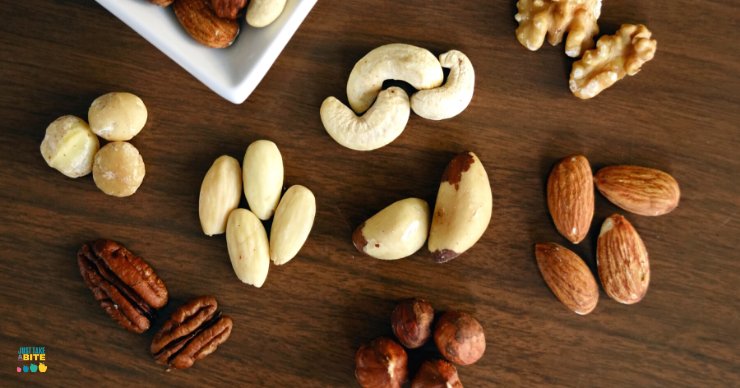 Best Sources of Magnesium for Kids
It is essential to get sufficient magnesium in your diet – whether from food or supplements. Some of the best food sources of magnesium include:
dark, leafy greens
nuts
seeds
beans
avocados
bananas
buckwheat
cocoa
molasses
whole grains
fish
Although I am a huge fan of a food-first approach, it's not always possible to eat enough magnesium-rich food. Especially these days when most "healing diets" exclude almost everything on that list! A lot of the magnesium-rich foods are hard to digest and include problematic components like oxalates, allergens, and gluten. If your diet is lacking magnesium, you can also supplement. Some good supplement options include:
magnesium lotion
magnesium oil spray
epsom salt bath or foot soak
magnesium malate
magnesium lysinate, glycinate, chelate (I use THIS brand)
Topical magnesium is more easily absorbed and utilized by the body. So if you don't need the laxative effect of a magnesium supplement, opt for lotion, spray, or bath.
Also note that magnesium is an alkaline mineral. Which means it can reduce stomach acid. So if you are going to supplement, it's best to do it away from meals, before bed, or in combination with Vitamin C (ascorbic acid).
Can you Get Too Much Magnesium?
Although very rare, it is possible to have magnesium toxicity. Most excess magnesium is eliminated in the urine or feces.
If calcium intake is very low and magnesium intake is high (via supplementation), you can have an imbalance.
Symptoms of magnesium toxicity include:
muscle weakness
fatigue
sleepiness
hyper-excitability
Unless you are supplementing with doses of 1,000 mg or more a day, this is likely not an issue. But always strive for balance, no extremes.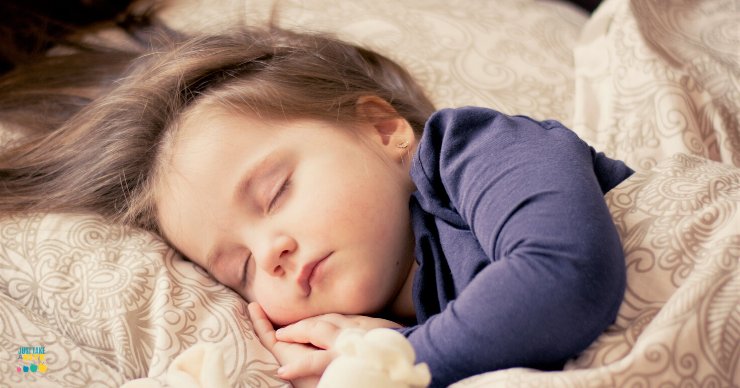 Does Magnesium Help Kids Sleep?
As mentioned earlier, magnesium has a tranquilizing and calming effect. It helps you relax. It helps your muscles relax.
This is so important for kids. In my mind, kids should be running around all day, getting exhausted, and crashing hard when they hit the pillow at bedtime.
But that is not the reality for most kids. Even my own kids struggle with sleep sometimes. Especially my oldest. Some nights she lays in bed awake for hours. It pains me because I know it makes her worry. Then the lack of sleep on top of that worry is more stress.
A dark room and a calm bedtime routine are both helpful. But our go-to solution is magnesium lotion. My daughter can actually feel the difference. She rubs it on her legs and belly before bed and usually falls right to sleep. It's like magic.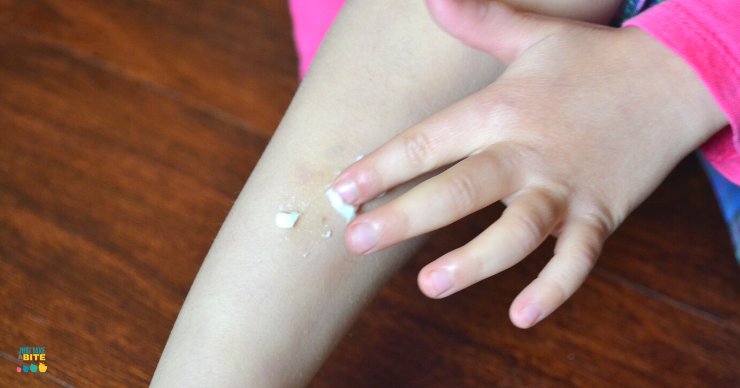 Magnesium Lotion for Growing Pains
My youngest daughter is a good sleeper…unless she has leg pains. Some nights she wakes up just sobbing in pain. We've taken her to the doctor and done x-rays. No physical problems.
It's what doctors call "growing pains." It's sort of a bogus term because it really just means they don't know what causes it. I say it's magnesium deficiency!
If we are faithful about using magnesium lotion every night, my daughter is pain free. But if we start to slack, it comes back. She calls it her magic lotion. I do too. I hate seeing her in pain. The other night it was so bad I had to resort to OTC pain medicine. None of my natural remedies would help. That was my wake-up call. We need to be diligent about using magnesium lotion every single day.
In adults these same pains are often termed restless legs. It's a big red flag for magnesium deficiency. If you or a loved one suffers from restless legs, work on magnesium levels. Sufficient magnesium will reduce or eliminate muscle cramps and spasms. Topical magnesium lotion right on the legs is great for this!
How to Make Magnesium Lotion
After reading all of that you want an easy solution, right? Well, I've got one. Sort of.
The first step in treating magnesium deficiency is always to work on diet. Increase food sources of magnesium when possible.
After that my favorite solution is magnesium lotion. Oils are good, but they are sticky and itchy (not great for kids). Epsom baths can work, but you don't always have time for it. Plus it's not an ideal solution for young kids as you can't really regulate the magnesium levels.
That's why I love magnesium lotion. I did a whole tutorial on how to make DIY magnesium lotion with just TWO ingredients. You can read that HERE.
For stocking stuffers I also went a step further and made a really nice lotion for my girls. I used this magnesium lotion recipe and then added some essential oils to fit their personality and needs. It was a bit more work, but totally doable. And the end product is awesome. My girls are raving about how soft it is.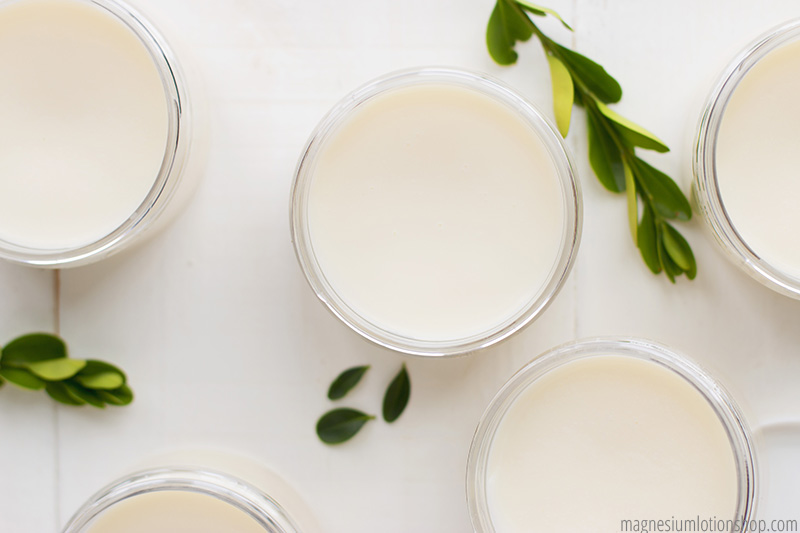 The Best Magnesium Lotion for Kids
But let's be honest – how often do we have time to make lotion? And who has shea butter and bees wax sitting around all the time?
The easiest way to get quality magnesium lotion is to buy it. There are quite a few brands of magnesium lotion. I'll be honest – I don't trust most of them. They have questionable ingredients. And frankly they smell strange and still make you itch.
Except for one. The only magnesium lotion that I trust and buy is from The Magnesium Lotion Shop.
This lotion is made with only four pure ingredients. It goes on easily and smells nice. Plus I always love to support small, family-owned businesses versus big corporations. Check it out HERE.
All of our products are made by hand in small batches. Our primary goal is quality, and we encourage customers to contact us directly if they ever have any issues. Our product has passed both micro bacterial testing and the USP 51 preservative challenge test (for consumer safety), results can be seen here. We use only natural ingredients: Magnesium Oil, Apricot Oil, Mango Butter and Beeswax – no funny, artificial, hard to pronounce substances are in our product. Out lotion is preservative free. – Mike Crumbs
Sufficient magnesium is such an important factor for good health. I'm thankful there are numerous ways to increase magnesium levels, including transdermally through magnesium lotion. It's the perfect solution for both kids and adults!
Do you struggle with magnesium deficiency? What is your favorite way to supplement? Have you seen any health improvements when using magnesium supplements?
Having trouble navigating all the different types of magnesium? This guide will help you!