This post may contain affiliate links which won't change your price but will share some commission.
Sometimes it's hard to make gluten free baked goods taste as good as their wheat counterparts. I made pancakes with rice flour a couple weeks ago. They were good…but not as fluffy and light as our usual pancakes.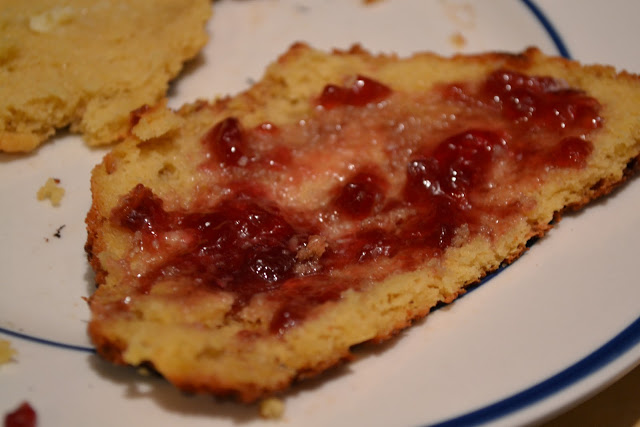 Then I tried using garbanzo bean flour. Totally different outcome. The batter begins to puff up as soon as you add the baking soda. And when it hits the hot pan the pancake instantly rises.
This recipe makes fluffy, slightly sweet pancakes. They are soaked for easier digestion. And they are so versatile. You can use them like an english muffin or like a bun. Or simply eat them plain. They are that good.
I haven't had any kind of breakfast toast/english muffin/bagel in a long time. Needless to say this was quite a treat to split one open and spread it with butter and jam. I'm already looking forward to using the other bun tonight to make a panini!

Sick of your usual gluten free pancakes? Give these a try. Garbanzo flour is great for variety and the fluffy texture you're looking for.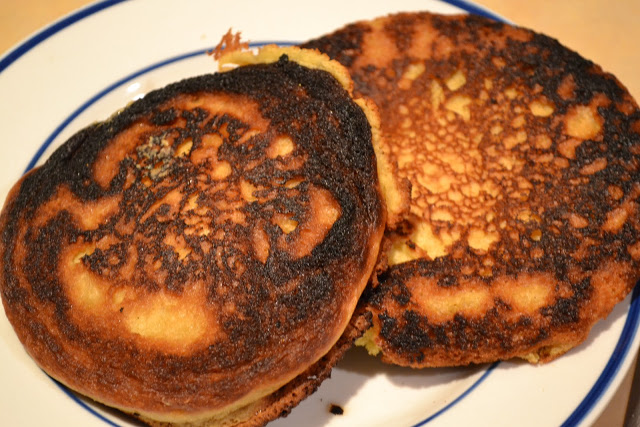 Garbanzo Flour Pancakes/English Muffins/Buns
makes 2
1/2 cup garbanzo bean flour
2 Tbsp. lemon juice + warm water to equal 1/2 cup
2 1/2 tsp. cane sugar
1/4 tsp. salt
1/2 tsp. cream of tartar
1 tsp. baking soda
1/2 tsp. olive oil
Coconut oil, lard, butter, tallow or palm shortening for cooking (I used coconut oil…use a generous amount since the pancake will absorb some)
Directions:
Mix flour and water + lemon juice. Cover and let sit 7-24 hours.
Add remaining ingredients and mix well.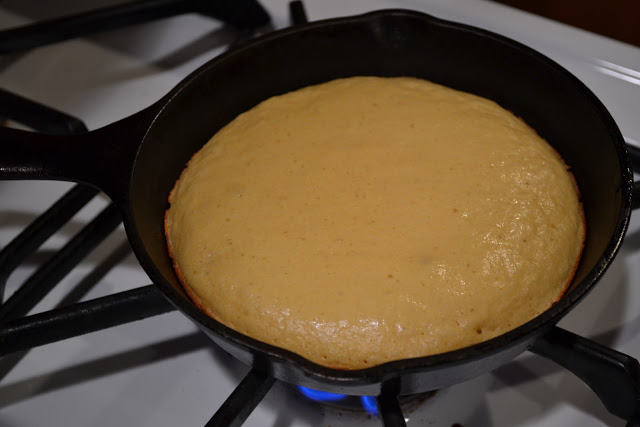 Heat enough oil to thoroughly cover the bottom of a skillet over low-medium heat. Pour the batter on to the skillet (in 2 circles). Cook until golden on the bottom (edges will get dry and bubbles will form on the top). Flip and cook 1-2 more minutes.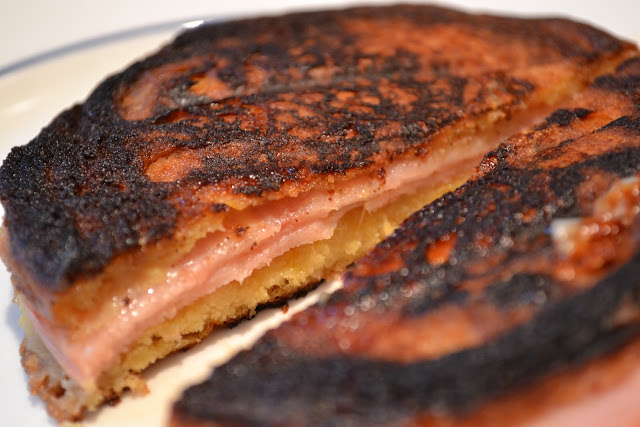 Serve as a pancake with syrup, honey or fruit topping. Split open and serve as an english muffin with butter, jam, nut butter. Split open and use as a bun for a sandwich or a burger. Or just eat it plain!