This post may contain affiliate links which won't change your price but will share some commission.
Here we are at Sunday again. My life has changed drastically in the last week. A week ago I was hoping my life would be a lot different. But some very difficult personal stuff happened that I hope to be able to share someday. But for now I'll just leave it at that. I'm doing my best to keep going. And really working on my goal this year of acceptance. My kids both came down with strep throat last week too. So they are in the process of recovering. I hope our 4th of July week is much happier next year.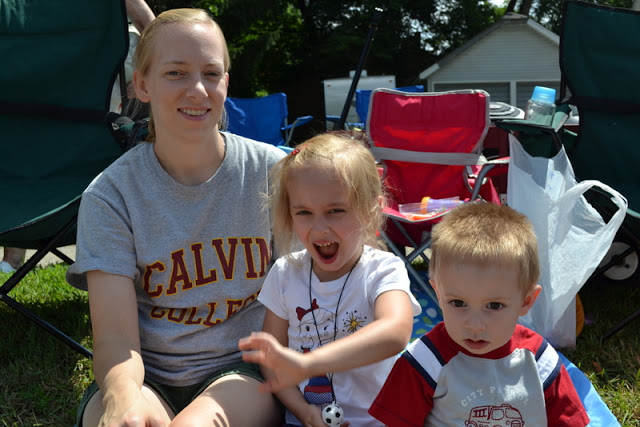 I was thankful for a quiet week last week. And it was so nice to have Justin home for four days in a row to help out at home. Tomorrow it will be back to reality for me. We have a pretty busy week. I hope my body is able to keep up.

Today is church. I'm not quite ready to be out and about and social yet. So the kids and I are staying home. Monday is grocery shopping. Tuesday is farmer's market and speech therapist. Wednesday is milk pick up. Thursday Rebecca has a psychologist appointment. And there is a chance I could meet up with my SIL and nephew and niece on Friday. But it'll just depend how I'm feeling…if I'm too worn out physically and emotionally yet.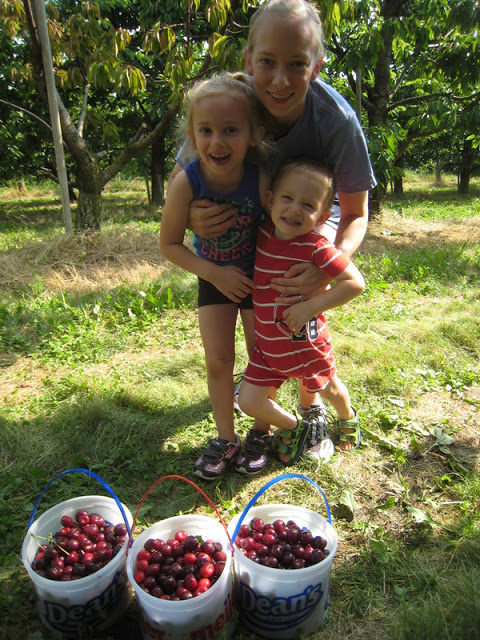 We got a lot of strawberries frozen last week. We now have 5 gallons in the freezer. I also made strawberry fruit leather, 3 pints of strawberry topping, strawberry gummies and strawberry shortcake. We went cherry picking yesterday, so I'm in the process of preserving those. So far I've frozen about 5 lbs. and have a batch in the dehydrator right now. I also caught up on a few baking projects last week.

We are starting to get zucchini and beans from our garden. So those will be showing up on our menu more often. And I'll be preserving them as well.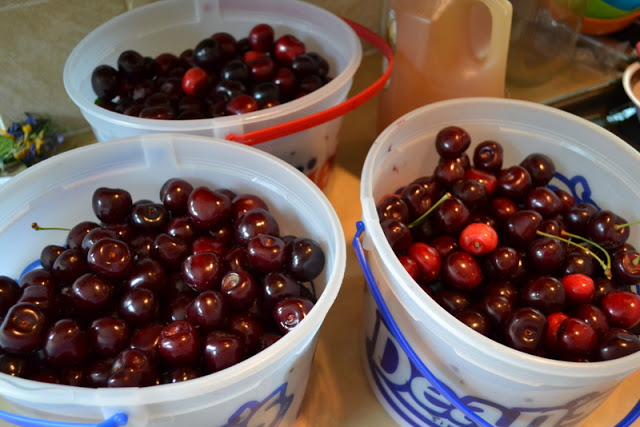 This week I'll mostly be dealing with produce. I have to freeze more cherries, make cherry fruit leather and hopefully some kind of cherry dessert. If the farmer's market has blueberries I'll be freezing some of those and making gf blueberry pie. I need to make a new batch of squash scones and maybe some ice cream. I'll also do at least one gf baked good.

I also have to do some serious writing this week. I've had so much other stuff on my mind the last month I haven't been able to focus at all. But I have a lot of stuff due next week. You may have noticed there haven't been many blog posts either. Hopefully I'll soon return to my usual kitchen experimenting self and have some new recipes.

I also need to start working on some blog updates. Hopefully they will make the blog look a little cleaner and easier to read.

In terms of my health I've kind of switched to recovery mode for now. I'm trying to nourish my body, get rest and heal. In a few weeks hopefully I can lay out a better plan as to how to continue on my healing journey. For now my plan is just take it easy and enjoy time with my husband and kids.

On to the menu for the week. Today's lunch is a casserole that my grandma brought us yesterday. She's so thoughtful. And it's nice for me to get another little break. Some of our meals are repeats from last week since we had to change plans when the kids were sick and weren't eating much. I hope this week things are looking up.
____________________________
S (dry cherries, church, make cherry cobbler, freeze cherries, make cherry fruit leather, prep smoothies) D4
  B – yogurt, granola, fruit (J/A), toast w/ pb (R), yogurt w/ soaked grahams, cherries (M)
  L – tator tot casserole (brought by my grandma), applesauce
  D – gf corndogs, chips w/ dip, broccoli, cherry limeaid

M (make gf graham crackers, Meijer) D1
  B – smoothie, banana muffin (J/A), yogurt (R), duck egg, TBD (M)
  D – sweet and sour chicken stir fry over rice (Justin worked late, just the kids and me)

T (writing, FM, SP) D2
  B – corn cakes w/ syrup, cherries (J), cherries, cheese, rice bar (M), yogurt (R/A)
  D – BLTs, homemade sweet potato chips, peas (Justin worked late, just the kids and me)

W (writing, milk) D3
  B – smoothie, TBD (J/A), gm yogurt, amaranth bar (M), gummies, fruit (R)
  D – pan seared salmon, zucchini cakes, corn (Justin worked late, just the kids and me)

Th (skim cream, boil eggs, make squash scones, Dr. M., make ice cream) D4
  B – hard boiled egg, toast (J), squash scone, yogurt (M), golden grahams w/ milk (R/A)
  D – spaghetti, corn, garlic toast

F (make ice cream, freeze beans, freeze cherries, soak flour) D1
  B – hard boiled egg, toast (J), TBD (M/R/A)
  D – waffles, bacon, roasted veggies, fruit

S (bake TBD) D2
  B – waffles (J/R/A), fruit, cheese, rice bar (M)
  D – salad bar (toppings: avocado, cheese, bacon, cranberries, nuts, misc. veggies, homemade croutons), TBD baked good – scones, muffins, etc.