This post may contain affiliate links which won't change your price but will share some commission.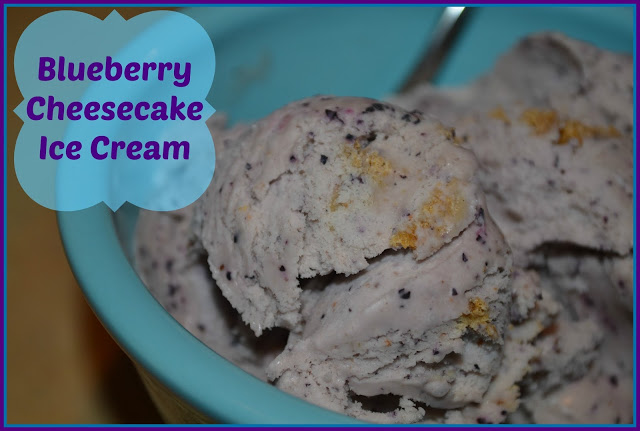 What's that? More ice cream? Yep. My all time favorite food. Especially in the summer. And this flavor certainly does not disappoint!
Fresh Michigan blueberries, real sour cream, soaked gluten free graham crackers. The perfect combination for a mid-summer treat.
This ice cream is very easy to make. And it tastes like cheesecake in ice cream form. And what's not to love about fresh, juicy blueberries? They are at their peak right now in Michigan, and they are my favorite fruit. So be prepared for some blueberry recipes on the blog.

Blueberries. Cheesecake. Ice cream. Enough said. You're going to love it. No artificial flavor or color. Just pure blueberry joy.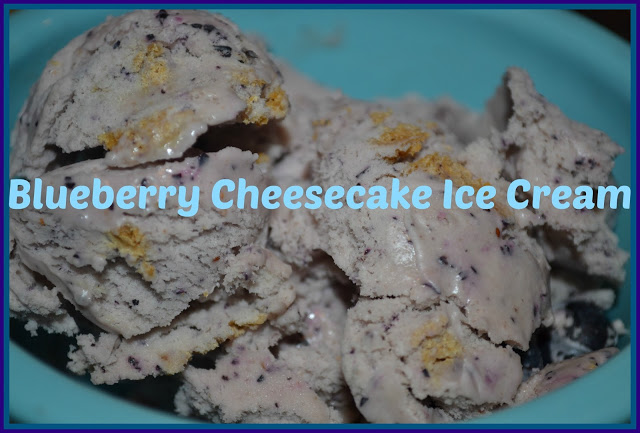 Blueberry Cheesecake Ice Cream
2 cups cream (preferably raw, NOT ultra-pasteurized)
1/4 cup sour cream
1/2 – 2/3 cup blueberries
1 Tbsp. tapioca flour* or arrowroot (optional)
2 tsp. organic vanilla
1/2 cup organic cane sugar, honey or maple syrup (or any combination)
1-4 egg yolks (optional)
1/4 cup fresh blueberries (optional)
1/2 cup crumbled graham crackers (gluten free, soaked, whole wheat, sourdough)
In a blender combine the cream, sour cream, blueberries, tapioca flour, vanilla, sugar and eggs. Blend until smooth. Taste for sweetness/blueberry flavor and adjust to liking. Process in an ice cream maker according to directions (I use a Kitchen Aid attachment and it takes about 15 minutes).
During the last minute of processing add the blueberries and graham crackers. Transfer the ice cream to a freezer safe container and freeze until firm.
*These are affiliate links. It will not change the cost for you if you buy through the link, but I will get a small commission. It helps me earn a small amount to keep putting in the time and effort to do what I do 🙂