This post may contain affiliate links which won't change your price but will share some commission.
Are you looking for a non-traditional Thanksgiving dessert? Wow your guests with these fancy yet simple sourdough pumpkin swiss cake rolls.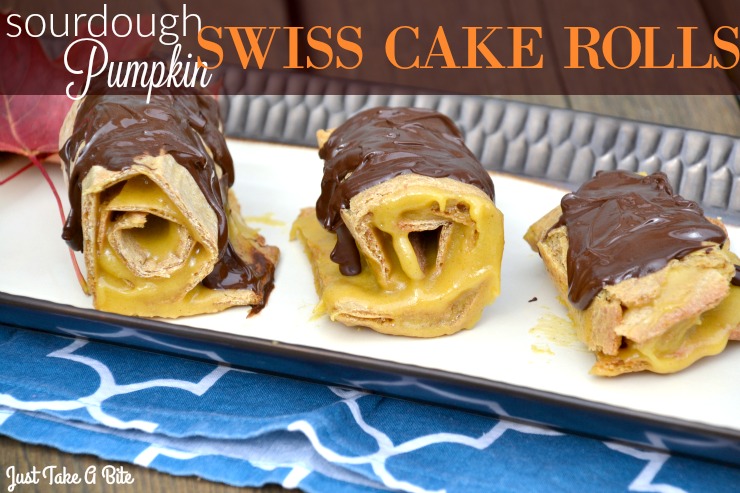 Halloween may be over, but fall is just getting started! That means there is another month to indulge in all things pumpkin.
I grew up eating those little chocolate cake rolls out of a box…anyone else? They were good. Cake filled with cream rolled into a little log and covered with chocolate.
It's been about twenty years since I've had one. But that doesn't mean I don't enjoy a good roll cake.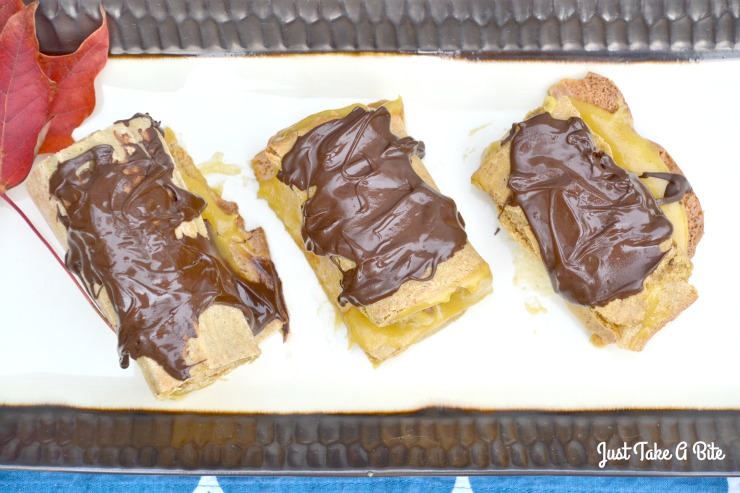 Free of just about everything.
I created this sourdough pumpkin swiss cake roll with myself in mind. I know that sounds bad, but I get a special treat about once every four months lately. The rest of the time I'm busy making stuff for my kids.
These delicious little cakes are free of dairy, nuts, soy, corn, rice, roots, coconut and eggs.
They are actually almost fat free too! That is NOT something I aim for. But it just happened.
It is not as much fun or as tasty to bake when you can't use butter or coconut oil. So I ended up just making a dessert without an added fat.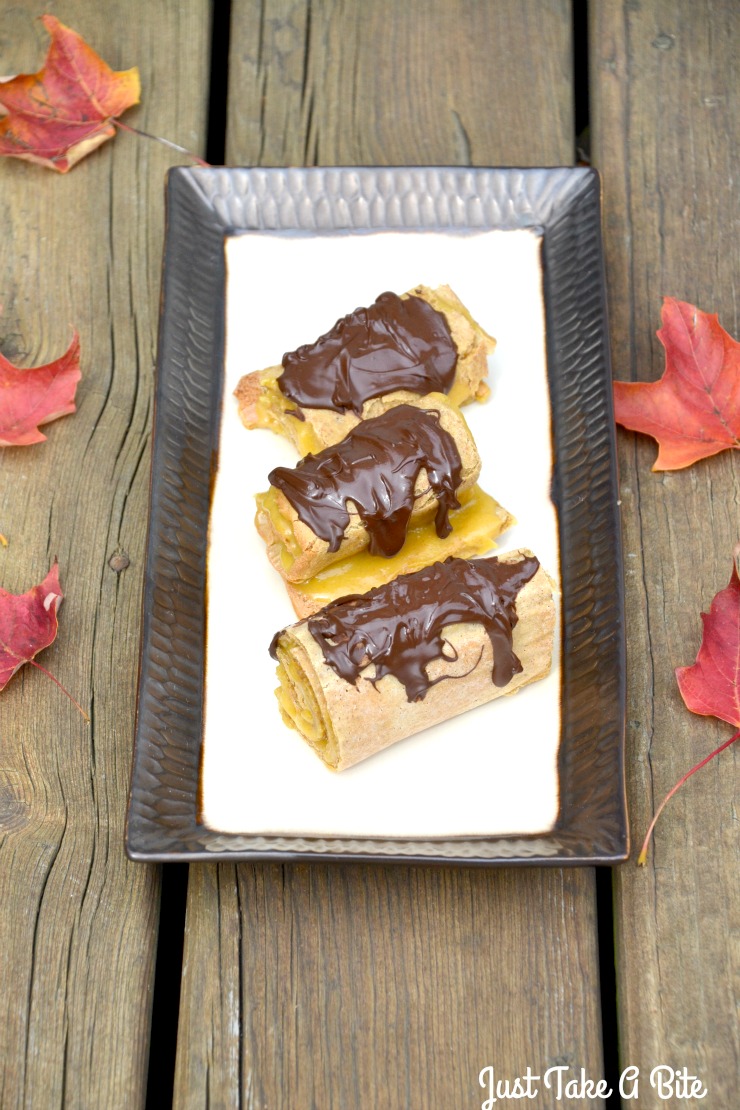 Simple.
The cake is a simple pumpkin sourdough thin sheet cake. The filling is sugar, flour and pumpkin. That's all.
Then top it with melted chocolate. Divine!
Sourdough pumpkin swiss cake rolls can be prepared in advance, up to a week ahead! One more thing to scratch off your Thanksgiving to-do list early.
Surprise your guests with this special dessert. No messing with ice cream or whipped cream. It is ready to eat.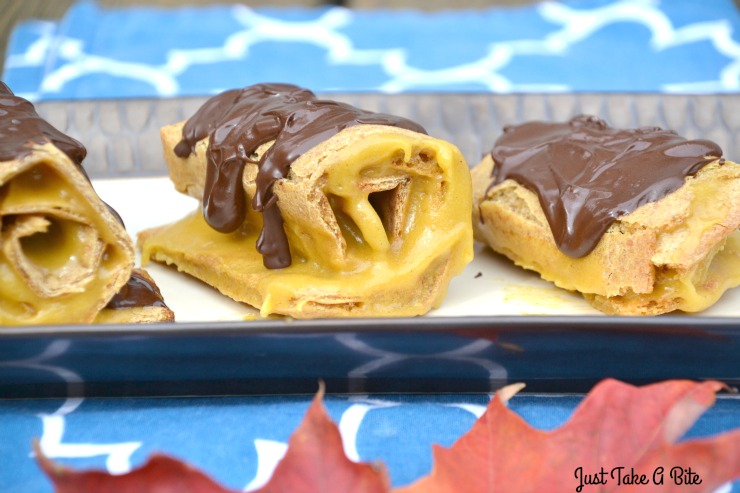 The cake tastes great without the chocolate too. But it really adds a good flavor contrast. Pumpkin and chocolate are a perfect match.
And those extra crispy edges you trim off? They make a great snack dipped in the extra filling!
Looking for a unique Thanksgiving dessert this year?
Try sourdough pumpkin swiss cake rolls. You won't find anything this good in a box!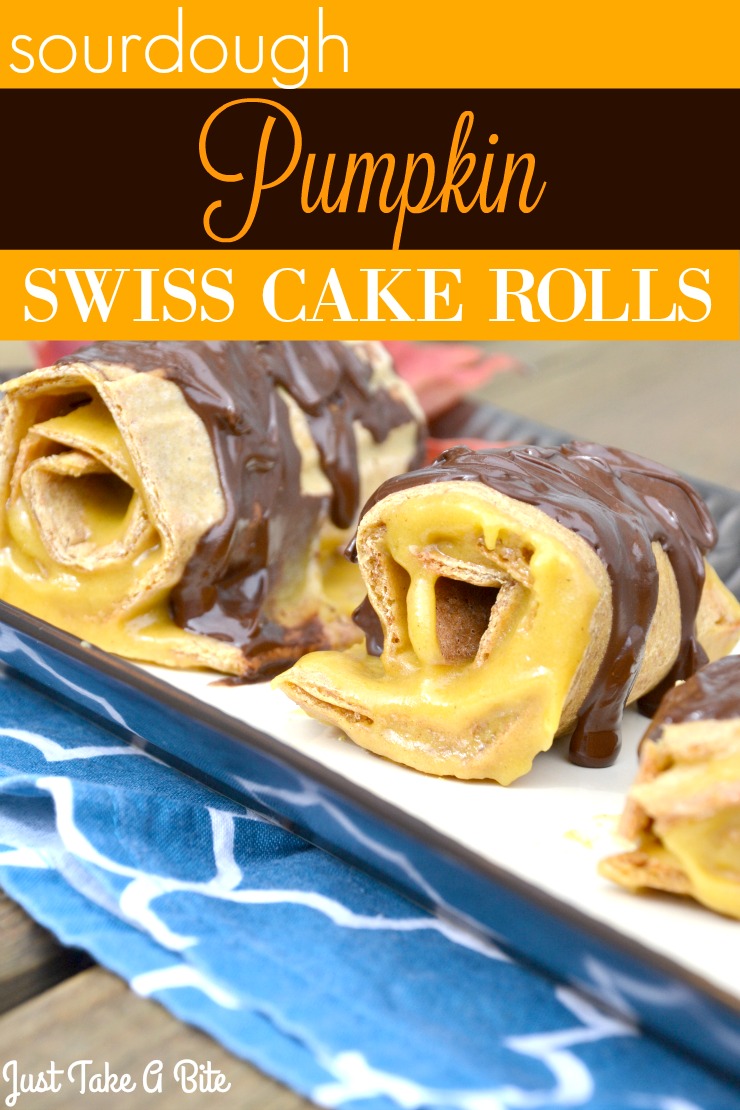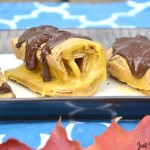 Sourdough Pumpkin Swiss Cake Rolls
2015-11-02 05:14:42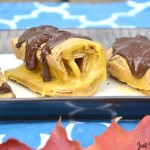 Sourdough pumpkin cake filled with pumpkin cream and topped with melted chocolate.
Cake
1/2 cup sourdough starter
1/2 cup all purpose flour
2 Tbsp. water
1/2 cup pureed pumpkin
1/4 cup organic brown cane sugar
1/4 tsp. baking soda
1/4 ts. unrefined sea salt
1/2 tsp. cinnamon
Filling
3/4 cup organic cane sugar
1/2 cup pureed pumpkin
1/2 tsp. cinnamon
4 Tbsp. all purpose flour
Topping: 1/4 cup chocolate chips
Cake
Combine the sourdough, flour and water. Let set one hour.
Heat oven to 350*F. Line a medium size baking sheet with parchment paper.
Add the pumpkin, brown sugar, soda, salt and cinnamon to the flour. Mix well.
Spread evenly (not too thin) on the parchment paper.
Bake 40 minutes.
Filling
Blend the sugar on high in a high power blender to create powdered sugar.
In a medium bowl beat the powdered sugar, pumpkin, cinnamon and flour on high for two minutes. Chill.
Assembly
When the cake comes out of the oven cut it in half both vertically and horizontally to create 4 pieces. Trim any crispy edges.
Let the cake cool for about 2 minutes.
Spread filling on each piece of cake and roll. Use a toothpick to hold the cake in the rolled position if necessary.
Chill the cakes in the refrigerator.
When chilled melt the chocolate chips in a double boiler (glass bowl over a small saucepan with an inch of water).
Drizzle the chocolate over the cakes.
Chill.
Keep the cakes in the refrigerator until ready to serve.
Store in a covered container in the refrigerator for up to a week or in the freezer for up to 6 months.
Notes
The filling can be made up to 3 days in advance or while the cake is baking.
There will likely be extra filling. It is great for dipping graham crackers or using as frosting on muffins or cupcakes. It also tastes great eaten plain with extra melted chocolate swirled in.
Just Take A Bite https://justtakeabite.com/
In order for me to support my blogging activities, I may receive monetary compensation or other types of remuneration for my endorsement, recommendation, testimonial and/or link to any products or services from this blog. It will not change the cost of any products or services for you.