This post may contain affiliate links which won't change your price but will share some commission.
This week's real food meal plan and agenda focus on celebrating Christmas with family and continuing the unpacking process.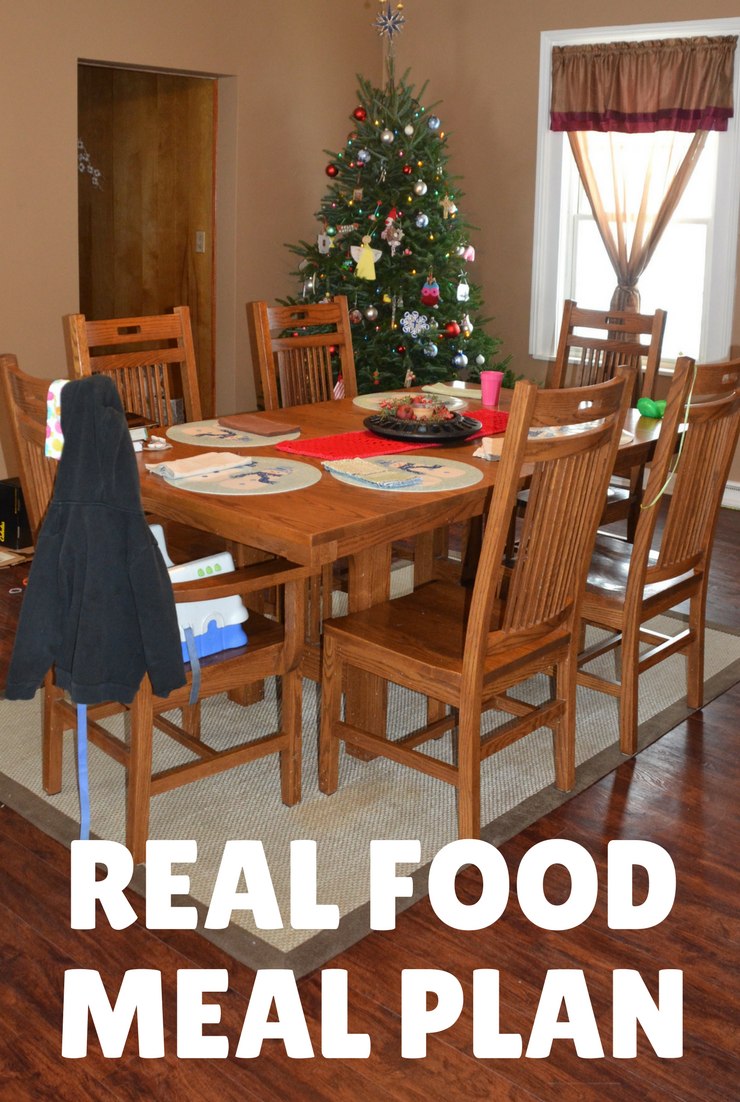 It's crazy that we've been living on the farm for a week now! I really thought I'd be more emotional/sentimental about the old house. But this already feels like home (aside from not knowing where half of my stuff is). I guess it helps that I LOVE our new house.
Motivation To Move.
We've been on the fast track to get things unpacked because we have lots of family coming to stay with us this week! We still have a lot to go, but we're settled enough to have a functional house.
So far life on the farm is…COLD! We're realizing that none of us has proper clothing for living out in the country when wind chills are below zero and the wind doesn't stop howling. I think there may be some after Christmas sales clothes shopping coming.
I also think our new house is magical. My toddler has slept through the night AND not gotten up early five days in a row now. It's a true miracle. I know my body sure is loving the great sleep!
In The Kitchen.
I'll be in the kitchen a lot preparing meals for everyone for a few days. But no extra projects planned right now. Though my kids might convince me otherwise since we will be celebrating Christmas as a family later in the week. I like to do something special for breakfast when we open presents.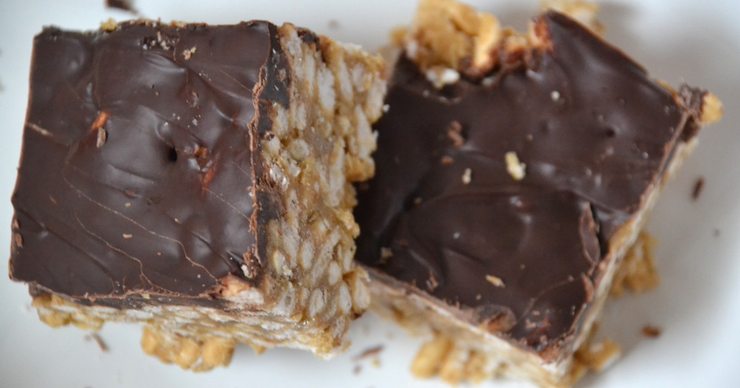 I did make a special treat last week – my updated and allergy friendly scotcheroos!! You must try them. The kids had fun helping me. I had so much fun experimenting with photography at the new house. So much good lighting!! Now I want to make all sorts of stuff to photograph. Any suggestions?
Head's Up!
There are a couple really cool things coming up I don't want you to miss:
The Kids Cook Real Food ecourse will be open at the end of the month!! Sign up here to be notified so you don't miss out.
Did you miss the Ultimate Healthy Living Bundle the first time around? It will be back for just two days – December 28 and 29! This is about as good as it gets when it comes to a wealth of knowledge on natural living all in one place…and for a super cheap price. Totally worth every penny. Check it out here!
Here is our real food meal plan for the week. We'll be eating well with two Christmas celebrations! What's on your menu?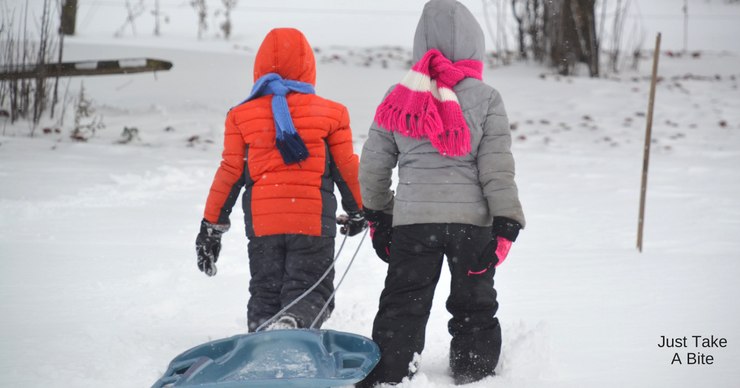 ROTATION: Each day starts with dinner and goes through lunch the next day. Foods in () are things yet to be tried.
Sunday 4
B – toast with sunbutter, pear slices | avocado, pork chops
L – crockpot beef roast, roasted potatoes, carrots
D – grilled cheese, tomato soup
prep: bake banana bread
notes:
Monday 1
B – yogurt, granola bar, fruit
D – crockpot beef vegetable soup, banana bread, crackers with cheese
prep: soak oats for baked oatmeal, boil eggs, make veggie dip, chop fruit
notes: prep ahead dinner
Tuesday 2
B – cereal, fruit | leftover soup, bread
L – egg casserole, baked oatmeal, breakfast cake, roasted cabbage, green beans, fresh fruit
D – pork roast (homemade ham), roasted cauliflower and Brussels sprouts, peas, scalloped potatoes or potato casserole, fruit salad, rolls
prep: bake oatmeal, bake breakfast cake, make jello, make fruit salad
notes: guests
Wednesday 3
B – make-your-own parfait buffet, fruit, muffins, hard boiled eggs
L – ham on buns, split pea soup, raw veggies with dip, finger jello
D – baked chicken, broccoli, squash, applesauce, seasoned rice
prep: roast squash
notes: guests
Thursday 4
B – toast with sunbutter, cereal, hard boiled eggs, fruit, muffins
D – sloppy cornbread, peas, jello
prep:
notes: guests
Friday 1
B – french toast with homemade powdered sugar, fruit, fried eggs
D – salmon cakes, roasted carrots, french fries
prep: make mayo
notes: Family Christmas
Saturday 2
B – french toast, fruit
D – leftovers
prep:
notes:
Day 1: squash, cabbage, banana, strawberry (pineapple)
Day 1: squash, cabbage, banana, carrot, tapioca, strawberry (cassava)
Day 2: corn, grapes, cauliflower, brussels sprouts, broccoli, avocado, raspberry (amaranth, tomato, orange)
Day 2: grapes, cauliflower, brussels sprouts, broccoli, avocado, amaranth, raspberry, orange
Day 3: teff, eggplant, zucchini, blueberries, asparagus, spinach, sunbutter, peach (kiwi, quinoa)
Day 3: teff, eggplant, zucchini, blueberries, asparagus, spinach, sunbutter, peach, sorghum, quinoa, beans
Day 4: pumpkin, lettuce, cherries, split peas, rice, egg, olives, dairy (millet)
Day 4: pumpkin, lettuce, cucumber, cherries, olives, peppers, onion, coconut, millet, egg, peas, dairy