This post may contain affiliate links which won't change your price but will share some commission.
Enjoy your holidays AND serve a healthy breakfast with this nutritious candy cane smoothie bowl. It's so easy to make your kids can do it!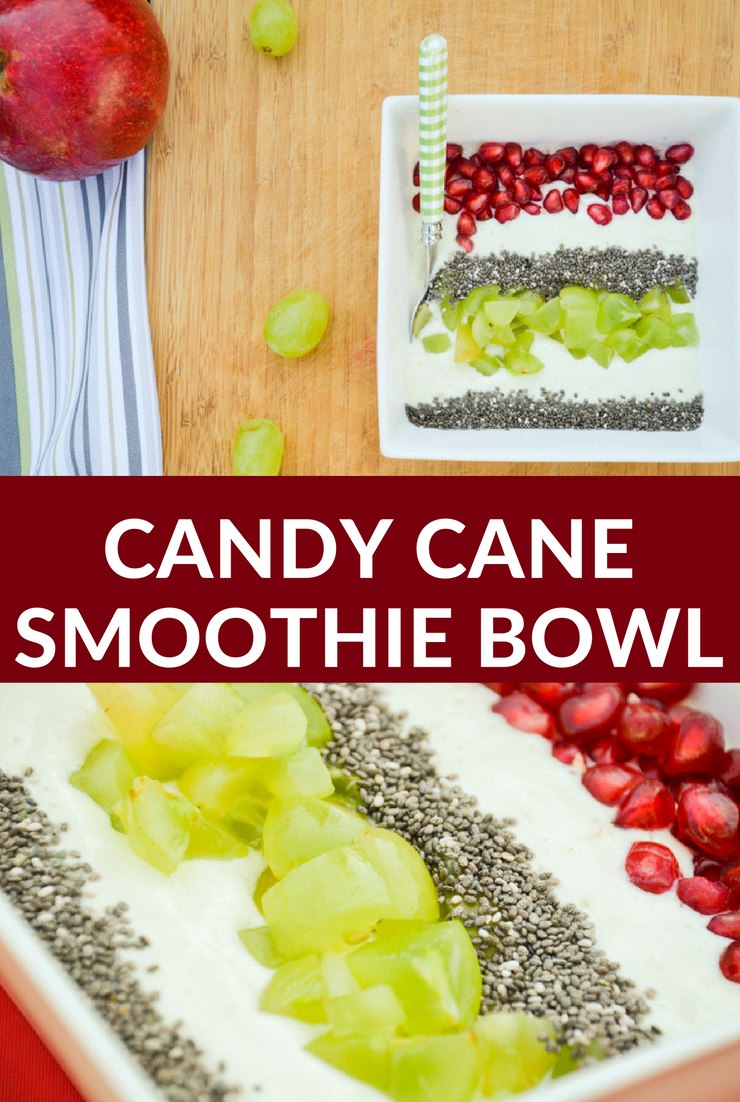 I have so many wonderful memories of Christmas from my childhood. We'd go to church for a candle light service on Christmas Eve. When it was time for presents my three siblings and I would sit in a line, and my dad would hand them out one at a time. There was so much joy and excitement.
Then we would visit out-of-town extended family. It was great to see grandparents and cousins that we didn't get to see very often.
Of course after all of the celebrations were done it was time to play! We played with our new toys and spent hours outside building snow forts. That's what Christmas break is all about, right?
Then I Grew Up…
Now I'm a parent…and I still love Christmas. But it doesn't quite bring the same joy and excitement as it did when I was a child. I dwell on all of the stuff on my to-do list. The packing, traveling, buying, wrapping, cooking, baking, cleaning and hosting. It's more crazy than calming. More stressful than joyful.
So by the time all of the chaos is over I'm just plain worn out. I don't have the energy to prepare a fancy breakfast for my family.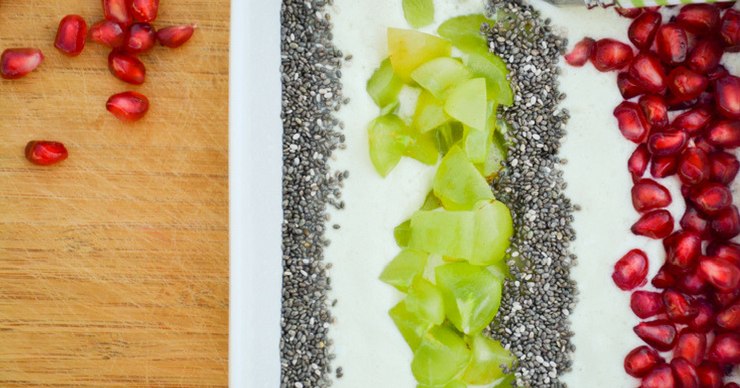 My Solution?
This super simple candy cane smoothie bowl!
IT'S LOADED WITH NUTRIENTS BUT REQUIRES VERY LITTLE EFFORT…ISN'T THAT WHAT WE ARE ALL LOOKING FOR?
A candy cane smoothie bowl is festive and fun. It is so easy to make I actually let my kids do most of the prep work! The older kids practice their detailed cutting skills they learned in the Kids Cook Real Food eCourse. The younger ones pick out pomegranate seeds.
All of the preparation can be done the day before (great afternoon project for bored kids!!). Even the smoothie ingredients can go right in the blender and be ready for morning.
Head over to Kitchen Stewardship where I'm sharing the recipe. Christmas breakfast planning done!