This post may contain affiliate links which won't change your price but will share some commission.
This week's kid-friendly real food meal plan includes stir fry, cheeseburgers and biscuits with gravy! Come see what else we're cooking up in the kitchen.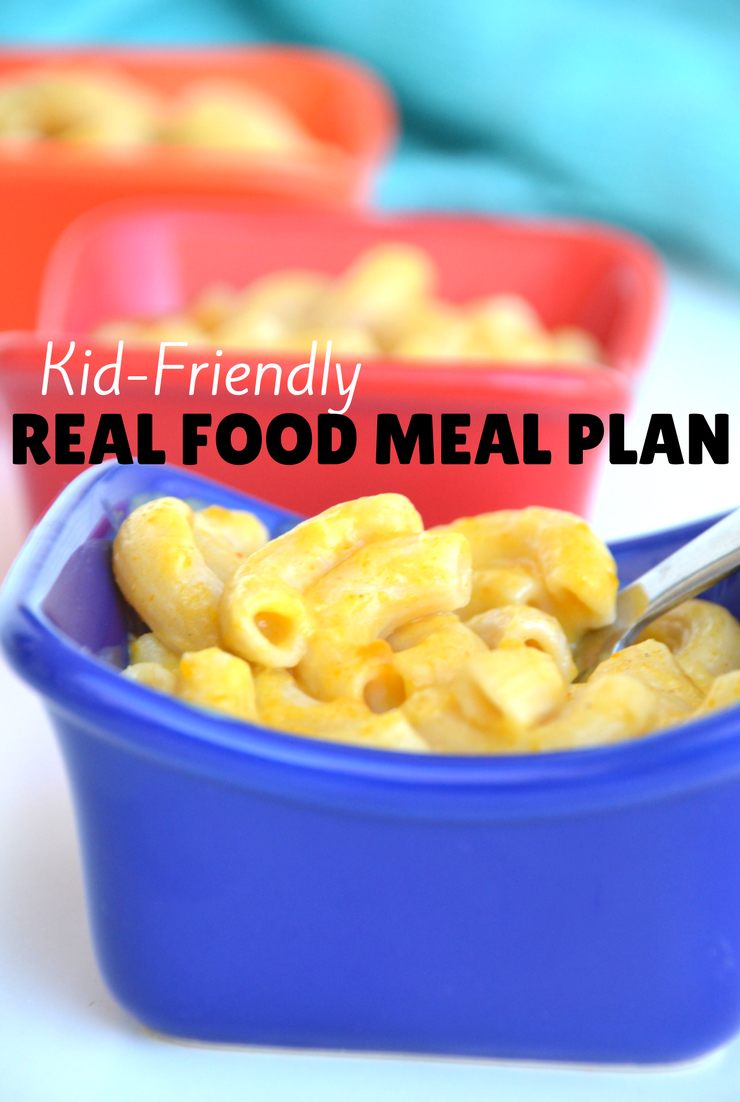 We are finally over the hump of another round of odd sickness. Even I had three days straight of some strange bowel thing. I am pretty much over this winter and will welcome spring with open arms any time.
It actually feels like spring this weekend (hooray for lots of time outside in the sun!!). But I know it's not here to stay.
Fun in the Kitchen
Slowly but surely we've been finding more time for fun in the kitchen. Last week we even made a couple batches of play-doh! The kids had a blast with that.
This week I hope to find time to make a pie (since my husband has been asking for pie for a couple months now). I might have to make a new batch of graham crackers too. We've been enjoying them (a lot!). This time I want to make my pumpkin spice version.
Healthy Living
In case you haven't seen it yet I wanted to be sure you heard about The Thyroid Secret coming up in March. I know so many women who are impacted by thyroid problems (including myself). I can't wait to tune in. Sign up HERE so you don't miss it.
Nourishing Food
I'm planning simple meals as always. But still focusing on nutrition. If you don't already come follow me on Instagram and get a better look at what we eat throughout the week.
Here is our kid-friendly real food meal plan for this week. What are you eating to nourish yourself and your kids?
Sunday
B – coffee cake, yogurt
L – crockpot roast beef, potatoes, carrots
D – hot dogs, veggies with dip, chips
prep:
notes:
Monday
B – cereal, fruit | toast with sunbutter, fruit
D – chicken noodle soup, muffins
prep:
notes: prep ahead dinner
Tuesday
B – yogurt, granola, fruit
D – sweet and sour beef stir fry over rice
prep: boil eggs
notes:
Wednesday
B – hard boiled egg, toast
D – cheeseburgers, roasted cauliflower and Brussels sprouts
prep:
notes:
Thursday
B – breakfast cookies, fruit
D – pork chops, buttered noodles, beans
prep:
notes:
Friday
B – bagel with cream cheese, fruit
D – biscuits and sausage gravy, peas, peaches
prep:
notes:
Saturday
B – biscuits and gravy, peaches
D – Kids' choice and kids prep (TBD…)
prep: make pumpkin spice graham crackers, bake cherry pie
notes: