This post may contain affiliate links which won't change your price but will share some commission.
Chips and dip make a great side dish for any party or picnic. Make it real food style with this easy homemade chip dip. Just ONE ingredient plus seasoning.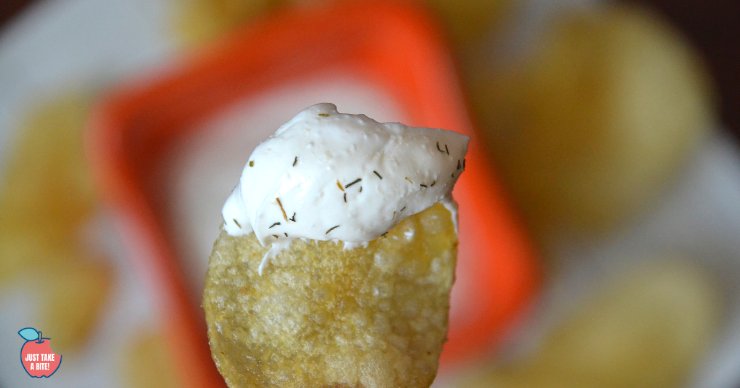 One of the easiest side dishes any time of year is chips with dip. I know, you may be thinking that doesn't sound very healthy. But it can be!
Buy your favorite kind of chip (we like the potato chips made with avocado oil or olive oil) or make a batch of homemade chips. Better yet swap the chips for some homemade teff crackers or gluten-free Wheat Thin® style crackers. You still get the crunch without eating chips. Then all you have to do is take one minute to mix up a quick dip.
What is in Homemade Chip Dip?
This chip dip reminds me of my favorite childhood dip – french onion. What's great about this homemade version is what it's missing…namely MSG (read about the dangers of MSG here) or anything artificial. Just a few simple ingredients.
This is also not a dip full of spice. We keep it simple for the oral sensory issues in our family. But that doesn't mean it's low on flavor. This simple chip dip tastes great and packs a punch of flavor.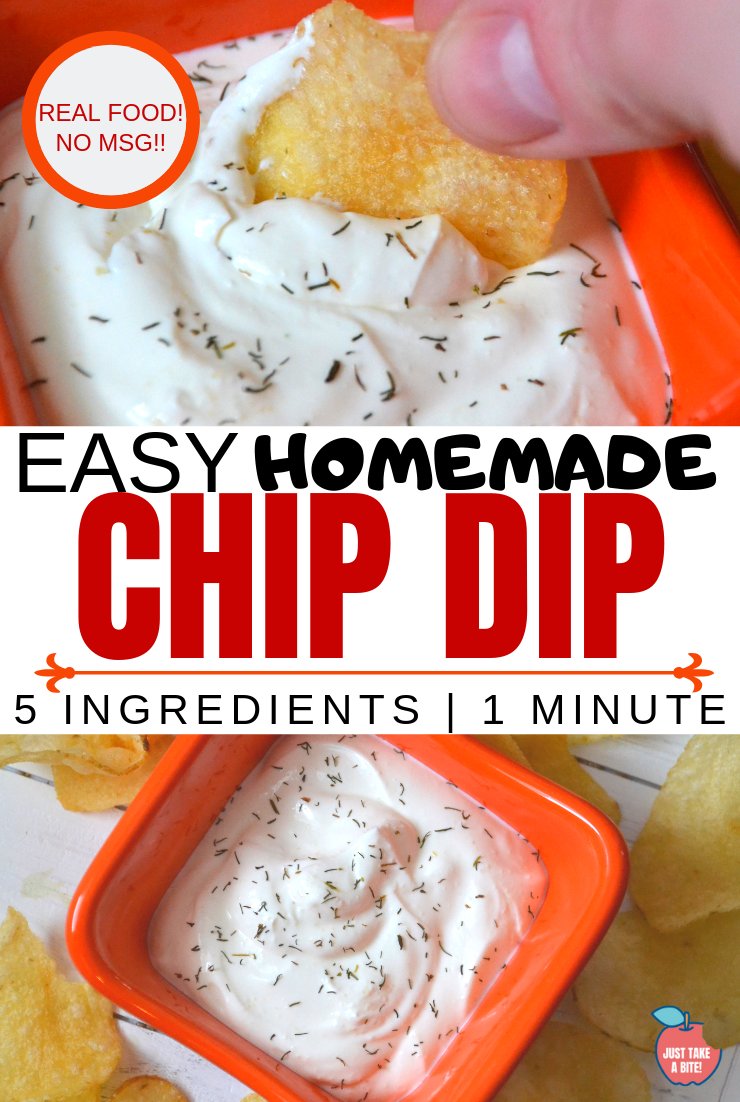 What Can you Dip in Chip Dip Besides Chips?
If you don't eat chips, this dip works very well for fresh vegetables. Our favorite is cucumbers. We even enjoy it on a burger whether it's with a bun or simply as a dip when going bun-less. That's what my kids do most of the time since gluten-free buns are expensive. Plus it's just easy for kids to dip!
Homemade chip dip is very versatile.
Easy Dip for Kids
Chip dip works well for packing school lunches. A tasty dip is a great way to get kids to eat fresh vegetables. Serve a combination of chips or crackers and veggies. Even if you have reluctant veggie eaters you might be surprised that they eat it all when served together.
Making chip dip is also a great activity for kids. Even the little ones. You really can't mess it up (the recipe is very forgiving…and you can always add extra sour cream if they go a little overboard with seasoning).
My four-year-old LOVES to help in the kitchen. I like to put her on dip duty. It keeps her hands busy, and she feels so proud that she is helping.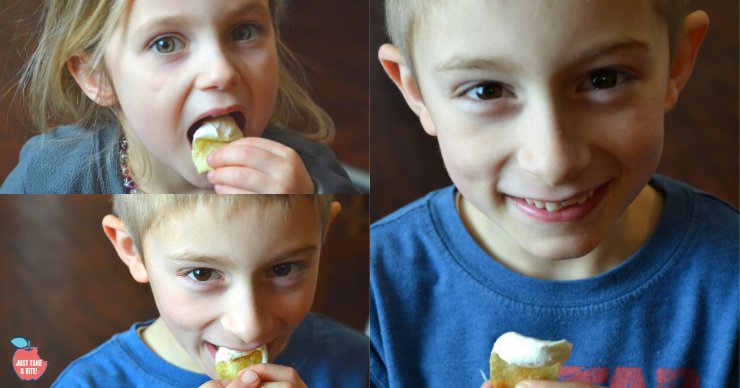 ---
All of my kids know their way around the kitchen thanks to the Kids Cook Real Food eCourse. We've been doing it since 2016! Check it out HERE if you're interested in getting your kids cooking.
---
Is Chip Dip Dairy-Free?
This version of chip dip is made with dairy. While my kids are mostly dairy-free, they do tolerate butter and a small amount of cream. So we still use a little sour cream.
But if you can't have any dairy you could make this with coconut sour cream or almond milk sour cream. Both sound delicious!
The next time you are in the mood for chips and dip try this simple homemade version of chip dip. It takes less than one minute to make and will be a family favorite.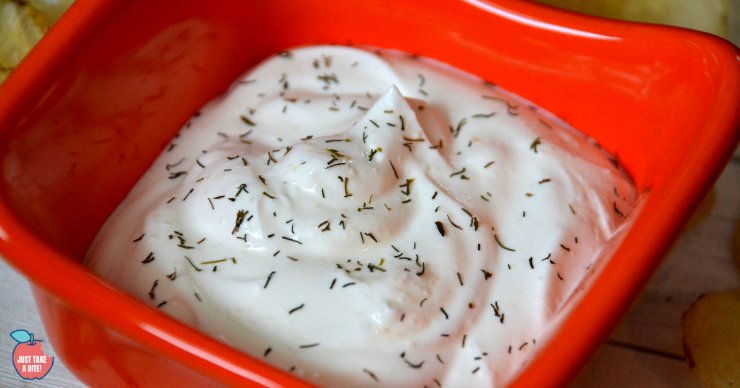 Easy Homemade Chip Dip
A simple chip dip made with real ingredients that only takes a minute to prepare.
Ingredients
2/3

cup

organic sour cream

1/2

tsp.

salt

1/2

tsp.

organic garlic powder

1/2

tsp.

organic onion powder

1

tsp.

organic dried dill weed

(optional - not allowed on VAD Diet)
Instructions
Combine all of the ingredients in a glass jar.

Mix until well combined. Adjust seasoning to taste.

Serve with chips, crackers or vegetables.

Store, covered, in the refrigerator for up to 2 weeks.