This post may contain affiliate links which won't change your price but will share some commission.
Can't decide what to have for breakfast? Get your cereal and bread all in one with gluten free pumpkin flax granola muffins. They are the perfect way to start your day this fall.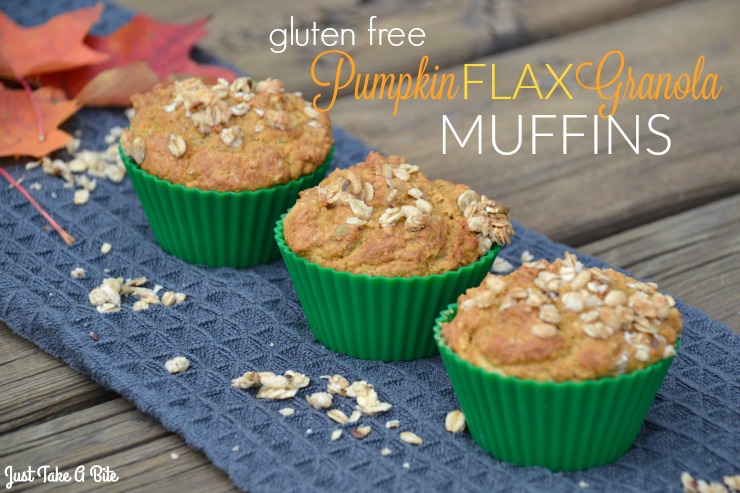 I am working with Stonyfield and Nature's Path for this post. I have been compensated for my time commitment. But the opinions and ideas are my own. I have not been paid to post positive reviews.
It's no secret. I L-O-V-E granola. Really I love cereal of any kind.
But cereal is a rare commodity around here, only showing up on the breakfast menu when I have time to make some. Most cereal is just not healthy.
My kids enjoy my homemade granola. I make a kettle corn version that everyone goes crazy for.
But it sure is nice to get variety once in a while. And to give myself a break (it's hard work cooking for a family with so many different allergies!)
So I was excited to try two products from Nature's Path – Pumpkin flax granola and Cranberry Vanilla Qia.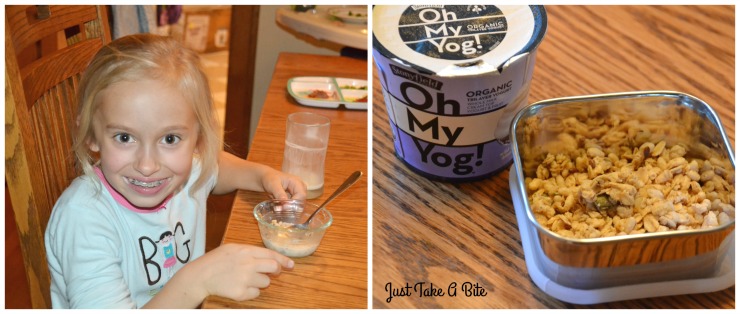 Big helpers.
Since I can't have either my big kids gladly volunteered to be the taste testers!
Both kids really loved the Qia. It is a unique blend of seeds and dried fruit. We tried it in both milk and yogurt. Either way is great. Just mix and let it sit for five minutes. Breakfast is served.
My oldest was the granola sampler (since my son is allergic to some of the ingredients). She gave it two thumbs up!
She even got an extra special treat one day with an Oh My Yog! yogurt and pumpkin flax granola in her lunch.
From a flavor standpoint both products are winners.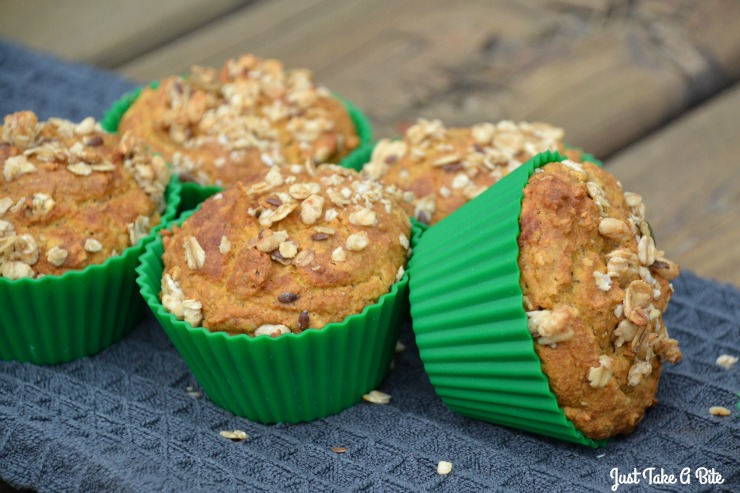 My kids reviewed the taste. I reviewed the ingredients.
I was disappointed to see soy oil in the granola. We try to avoid all soy. I also am not sure what oat syrup solids are. It sounds a lot like corn syrup solids, just using a different grain.
I was hopeful as I read the ingredient list of the Qia cereal. Until I got to the last one – natural vanilla flavor.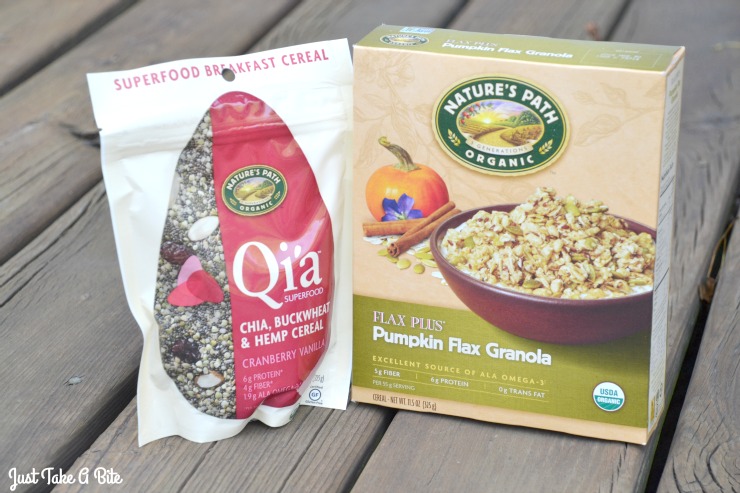 Natural flavor is my biggest pet peeve when it comes to "natural" products.
Natural flavor is pretty much the same thing as artificial flavor.
They may start with different ingredients, but the end product is about the same. And they impact my children the same way.
Both make my kids C-R-A-Z-Y.
Preparation is key.
I also think that seeds and grains need to be properly prepared to avoid nutrient deficiencies and to aid in digestion. Eating all of these oats and seeds that haven't been soaked can be hard on the gut. My son seemed to have a really hard time with the seeds and had some off tummy days.
So I did let my kids try both products. But they are not items I would let them have regularly.
Pumpkin flax granola is good for those times when you are traveling or for those days here and there when you really have no time at all to prepare breakfast.
It also makes a great addition to muffins! Especially if you can't have eggs.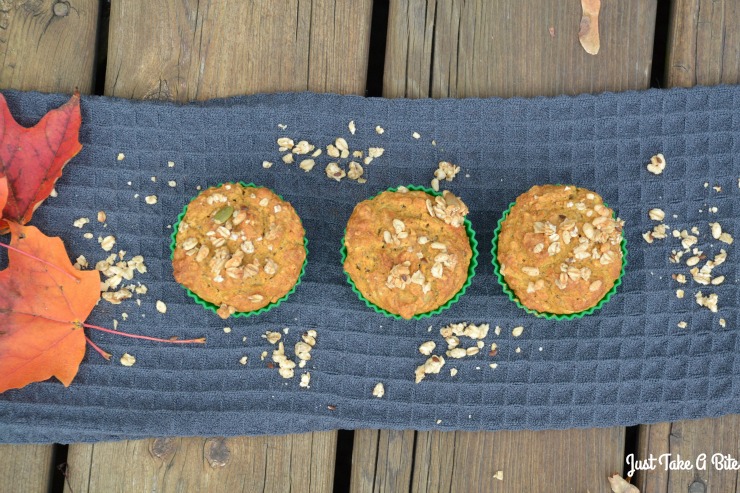 Flax seed is a great egg substitute.
So I used the pumpkin flax flavor of the granola and bumped it up with real pumpkin and flax seeds to create gluten free egg free pumpkin flax granola muffins.
A little sprinkle of granola on top adds a nice crunch and burst of flavor.
Since I like to prepare my grains I used Stonyfield whole milk yogurt to soak the flour first. The yogurt not only breaks down the phytic acid, it also helps bind the muffins and give them a soft texture.
You can make the muffins with or without the granola added. I made some without for my son and he still loved them.
Pumpkin and flax are a great pair. Put them in a muffin and you have a great fall breakfast. Make a big batch to stock the freezer for easy weekday mornings.
Are you a cereal fan? Or do muffins top your list?
Why not put them together and enjoy some pumpkin flax granola muffins. Use pumpkin flax granola or your favorite homemade granola for a new twist on breakfast.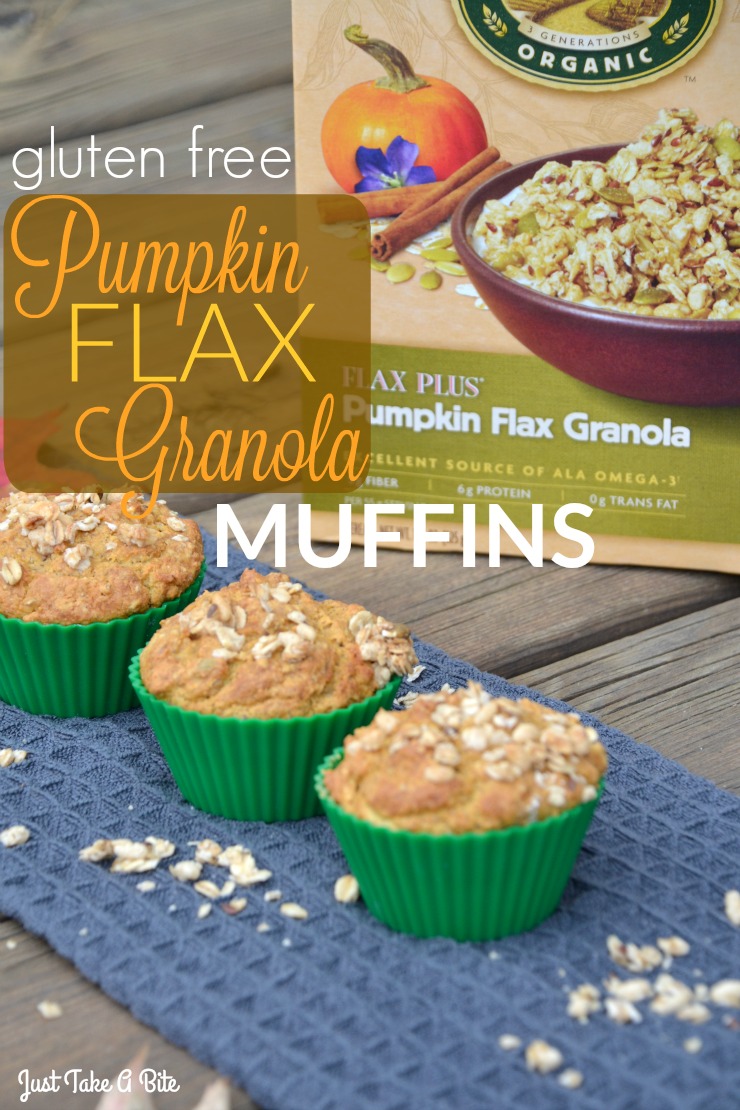 Gluten Free Pumpkin Flax Granola Muffins
2015-10-24 05:31:35
Serves 12
A gluten and egg free muffin with pumpkin flavor and crunchy granola.
Ingredients
1 cup sorghum flour (or brown rice or whole wheat)
1/4 cup warm water
1/2 cup plain, whole milk yogurt
1 cup tapioca flour (or white rice or all purpose)
1/2 cup granola + 1/4 cup for topping
1/2 cup pureed pumpkin
2 Tbsp. ground flax seeds
1/3 cup organic cane sugar
1 tsp. baking soda
1/2 tsp. unrefined sea salt
3 Tbsp. whole milk
Optional: 1/3 cup mini chocolate chips or dried fruit
Instructions
In a large bowl combine the sorghum, water and yogurt. Cover and let sit 7-24 hours.
Heat the oven to 350*F. Line a muffin pan with paper or silicon muffin cups.
Add the flax seeds to the soaked flour. Let sit 5 minutes.
Add the remaining ingredients (except granola for topping).
Mix well.
Fill muffin cups 3/4 full. Sprinkle granola on top of each muffin.
Bake for 25 - 30 minutes.
Notes
Squash or sweet potato can be used in place of the pumpkin.
The muffins can be made without the granola.
To make these dairy free replace the yogurt and milk with coconut milk or water.
Just Take A Bite https://justtakeabite.com/
In order for me to support my blogging activities, I may receive monetary compensation or other types of remuneration for my endorsement, recommendation, testimonial and/or link to any products or services from this blog. It will not change the cost of any products or services for you.
This post is linked to Savoring Saturdays.