This post may contain affiliate links which won't change your price but will share some commission.
Want to make science fun? Spend a day at the zoo learning about your favorite animals. Top it off with a delicious penguin parfait!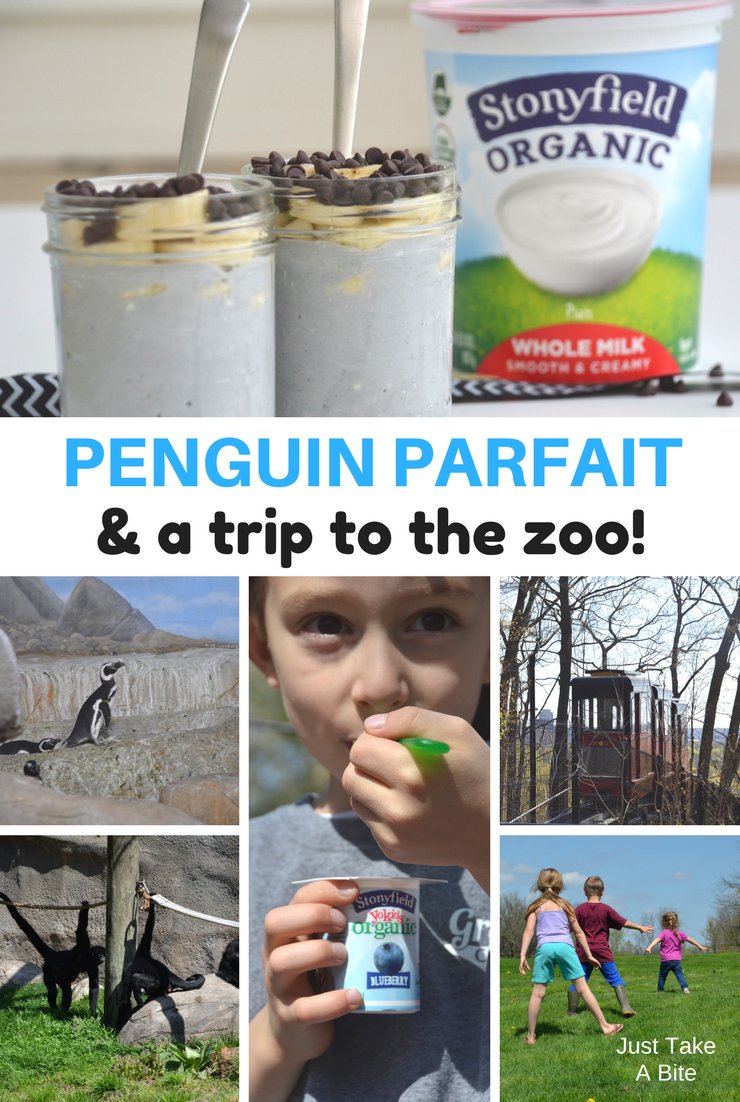 My kids are true animal lovers. Just one more reason we moved to the country to start our own farm a few months ago!! But it's not just farm animals. They are fascinated by just about any animal.
Science In Action
This is our first year homeschooling…and we chose to study land animals for science. They really, truly love animals! So when I heard that Stonyfield Yogurt was promoting World Penguin Day and Association of Zoos and Aquariums (AZA) Saving Animals from Extinction (SAFE) program I knew we had to see what it was all about.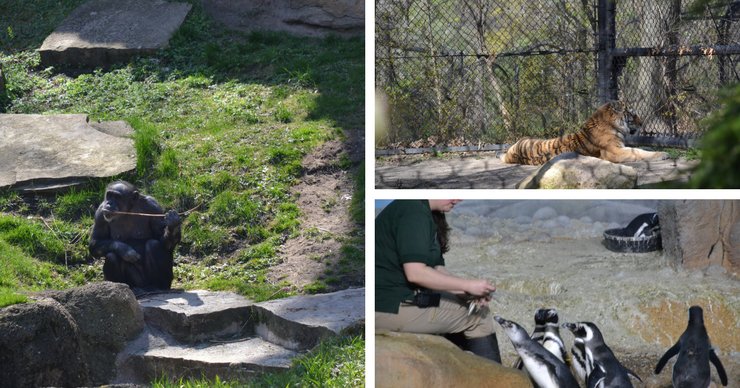 We took a trip to our local zoo (John Ball Zoo) to see the penguins up close. I've been going to JBZ ever since I was little. Whenever I visited my grandparents they took us to the zoo, and we each got a balloon. It is one of the best (and only) memories I have of my grandparents (I was very little). But I cherish those memories. And I love that I get to take my own kids to John Ball now!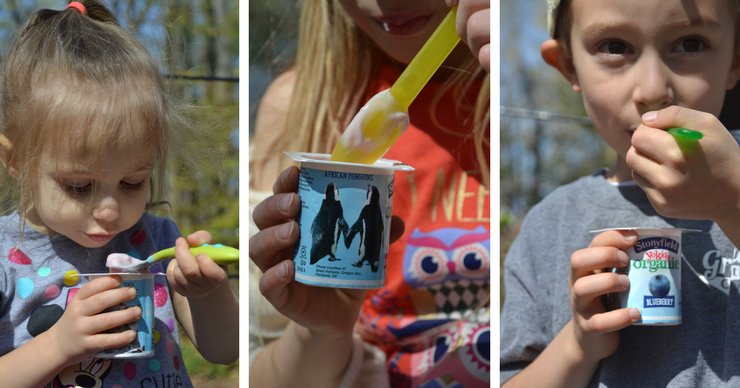 As luck would have it when we walked into the zoo they were just about to feed the penguins. So we hurried right over and got to see penguins swimming all over and enjoying fish. My kids thought it was great.
The fun didn't end there. We spent the rest of the morning exploring tigers, bongos, spider monkeys, goats, chickens, chimpanzees and more. My animal-loving kids could have stayed all day. They really had fun on the new funicular. And, of course, we took a snack break and enjoyed some Stonyfield yogurt!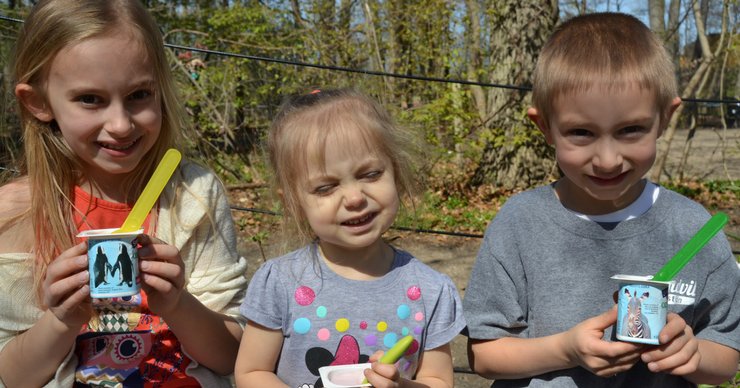 Penguin Fun
We can't wait to go back to the zoo again this summer when we have more time to explore and more animals are active. But leaving the zoo didn't put an end to our celebration of World Penguin Day.
At home we went on a waddle walk to see just how hard it would be to walk miles and miles like penguins do. The kids were out of breath after waddling across the yard. I don't know how the penguins do it!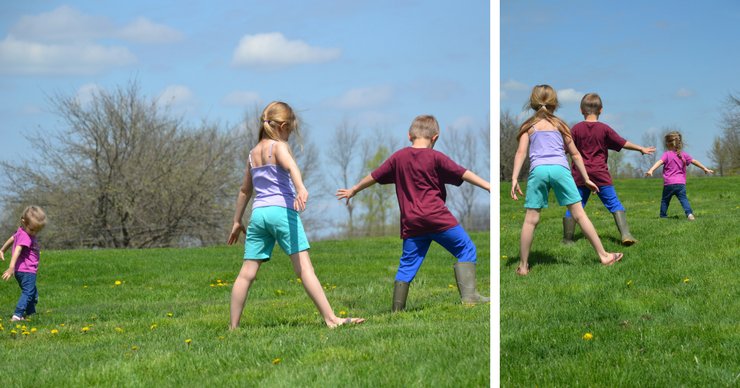 Later that day we watched some videos about penguins and learned about Emperor Penguins by watching Planet Earth. The kids were glued to the tv, fascinated by how the male penguins care for the eggs and wait for the females to return with food.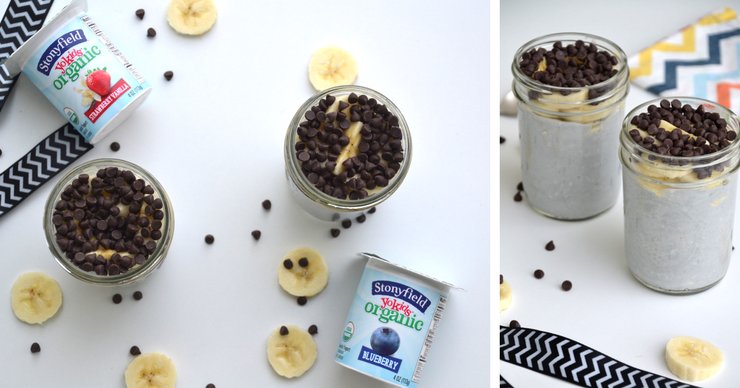 A Special Yogurt Treat
In honor of all of our Penguin Day fun we decided to make a special snack – a penguin parfait! This fun treat is easy to make and reminds us to do our part in keeping wildlife safe. I combined Stonyfield yogurt with tummy calming activated charcoal to create a black and white parfait you can enjoy for breakfast, lunch or a snack.
Yogurt has a great balance of sodium to potassium which is great for your heart! This parfait also contains a nice mix of protein, fat and carbohydrates. Activated charcoal is my go-to supplement for settling tummies after an illness or an allergic reaction. I sometimes give it to my kids to help with gentle detox as well. It's great for tummy maintenance once in a while. So this parfait is more than just a delicious treat. It's filled with nutrition too.
I encourage you to help your kids explore and discover God's beautiful creation. Take a trip to your local zoo and learn about the animals and how you can help protect them (don't forget you can earn FREE zoo tickets when you buy Stonyfield yogurt!). Then enjoy a penguin parfait!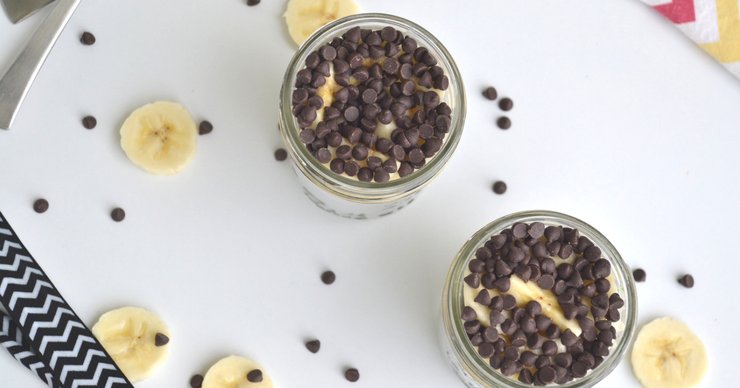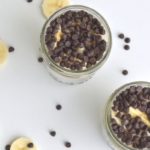 Penguin Parfait
2017-04-29 13:19:21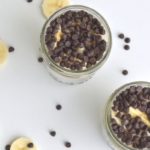 Serves 2
A simple yogurt parfait to celebrate World Penguin Day.
Ingredients
1 cup full fat plain creamy or greek-style yogurt
2 Tbsp. honey or maple syrup
1 capsule activated charcoal (260 mg)
1 medium-size ripe banana, halved and sliced
2 Tbsp. mini chocolate chips
Instructions
In a bowl combine the yogurt, honey and charcoal. Mix until charcoal is fully distributed.
Divide the yogurt between two cups.
Top the yogurt with a layer of banana slices and 1 Tbsp. chocolate chips per cup.
Notes
You can replace the yogurt + honey with two YoKids yogurt in your favorite flavor.
Just Take A Bite https://justtakeabite.com/
I am working with Stonyfield Yogurt on this post. I was compensated for my time but all opinions expressed are my own.