This post may contain affiliate links which won't change your price but will share some commission.
Tired of the same old crackers? Try something new with soaked teff crackers. Allergy-friendly, crunchy and salty these crackers are easy to eat for toddlers or strong enough to use for dipping.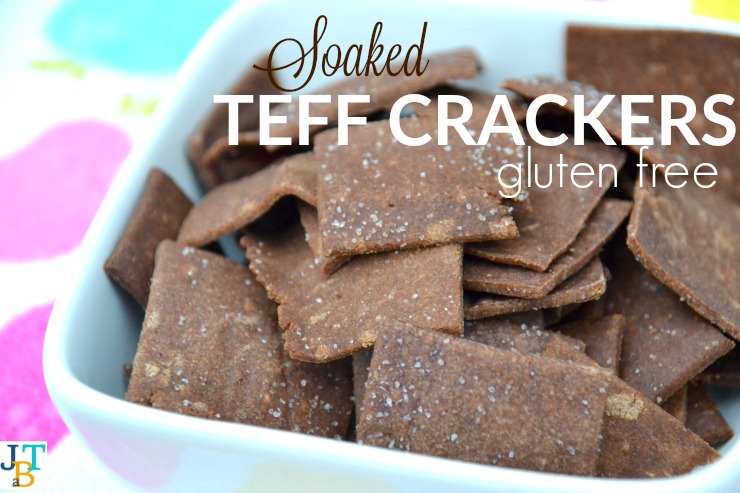 Normally when I do any gluten-free baking I use at least two different flours, usually three. I really like this combination.
Gluten-Free Baking with Teff
But when you are on a very limited diet and are trying to rotate starches, that gets tricky. You sometimes have to limit yourself to one grain/starch a day. Most gluten-free flours don't work well alone (have you ever tried baking with just tapioca…it doesn't work so well). But there is one that does.
Teff!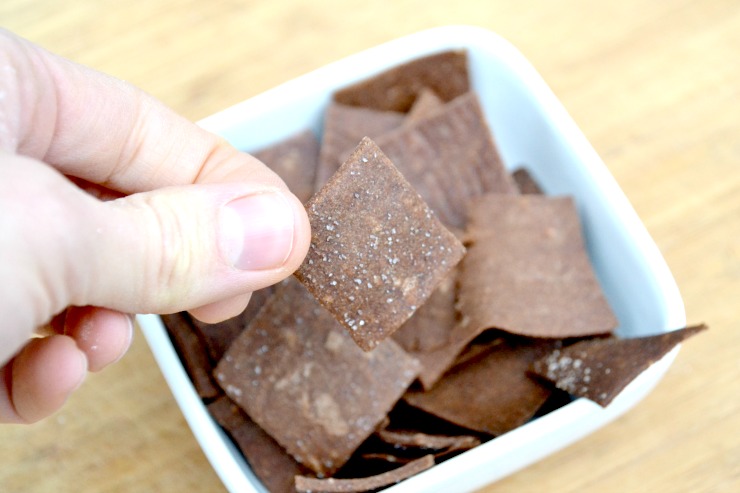 What is Teff?
Teff is a very hearty grain that reminds me of wheat or rye. It gives great depth of flavor to baked goods. Sometimes I use it for about a quarter of the flour in my baking.
But other times I use it alone. Like in these soaked teff crackers.
Kid-Friendly Teff Crackers
I started making these crackers for my little one and I so we had something safe to snack on. But soon the whole family wanted them. My son even requested these in place of the crackers I had already made for him.
I like to keep a batch on hand at all times for dipping (hummus is my favorite), eating with soup or for an easy snack on the go.
These teff crackers have a hint of sweetness, so they are like Wheat Thins®. But they don't have any vegetable oils, gums or fillers. Plus the flour is soaked for better digestion. Teff crackers are the perfect solution to delicious gluten-free snacking. I love to add extra salt on top to really satisfy my craving for a crunchy, salty snack.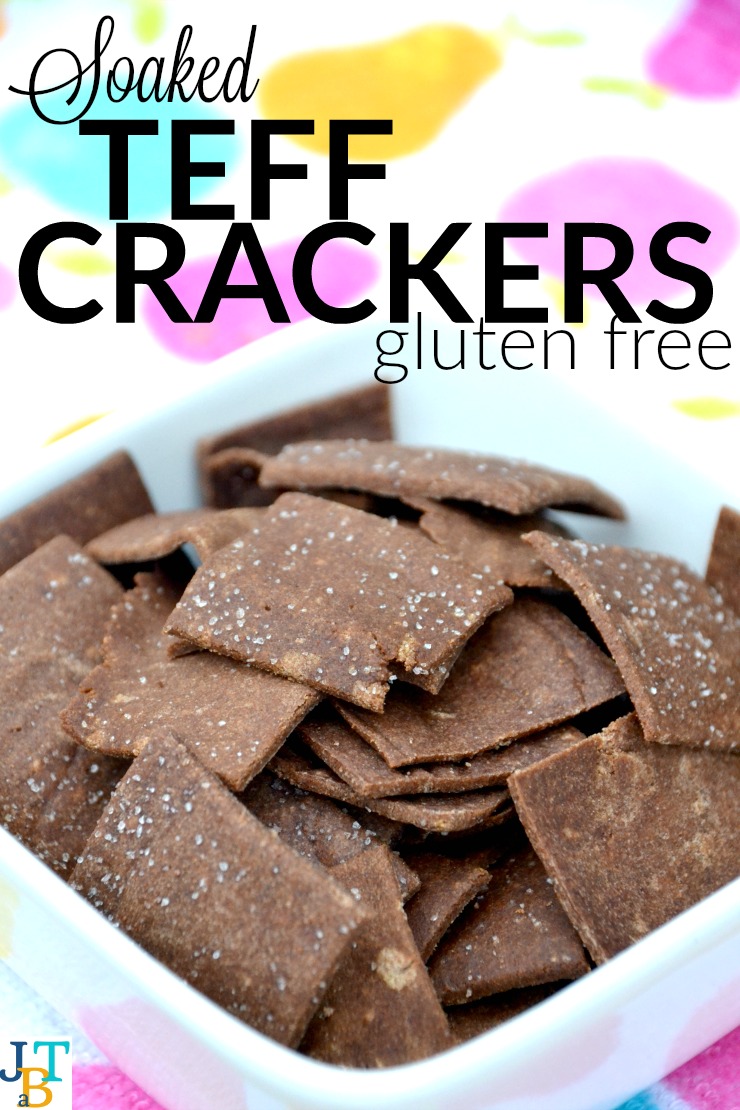 Easy Gluten-Free Snack for Kids
What's even better is how easy they are to make! It takes about one minute to get the flour soaking. Then the next day you'll have crackers in the oven with about ten minutes of hands-on time.
This is a great project for little hands. Invite your kids into the kitchen (check out this course for help!) and show them how fun and easy it is to make food from scratch.
Double the recipe and store half in the freezer. Snack on some and save some for easy lunch packing. Teff crackers, cheese slices and homemade lunch meat make the perfect homemade Lunchable®.
The next time you are in the mood for something crunchy make a batch of teff crackers. Just be sure to make it a big batch! They'll go quickly.
Teff Recipes
One of my other favorite ways to use teff is to make teff porridge. It's a great alternative to oatmeal!
Some great breakfasts or snacks are my teff and sorghum cherry bars or my teff and rice granola bars. They are both loaded with flavor.
Have you ever baked with teff?
Give it a try with these foolproof soaked teff crackers. The whole family will love them.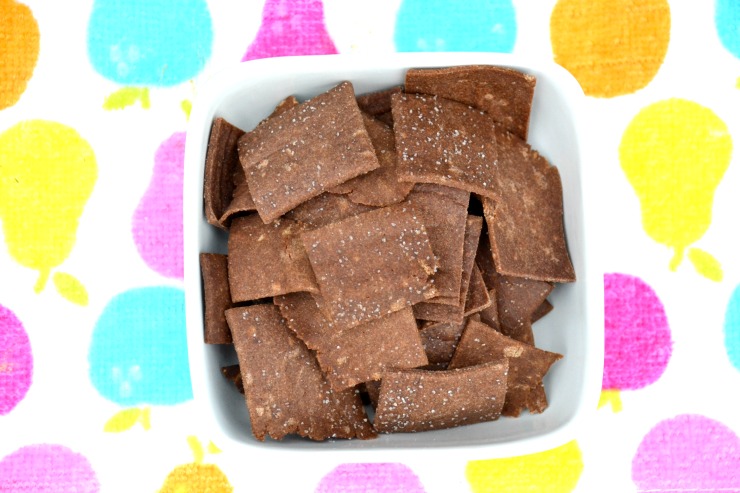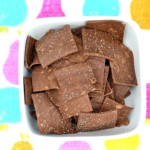 Soaked Teff Crackers
2016-02-28 05:40:48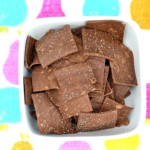 A gluten free Wheat Thin style cracker made with teff flour.
Ingredients
2 cups teff flour
4 Tbsp. extra virgin olive oil (or melted lard, tallow or butter)
6 Tbsp. warm water
1 tsp. lemon juice
1 1/2 tsp. unrefined sea salt
6 tsp. organic cane sugar
1/2 tsp. baking soda
3-6 Tbsp. water
Instructions
Combine the flour, fat, warm water and lemon juice.
Cover and let sit 7-24 hours.
Heat oven to 350*F.
Add the salt, sugar, baking soda and 3 Tbsp. water to the soaked mixture.
Mix and knead dough by hand until a ball forms. Add more water if needed.
Split the dough into three equal parts.
Cut four pieces of parchment paper (the size of a baking sheet).
Place one piece of dough on one piece of parchment paper. Top with another sheet of parchment paper.
Roll the dough between the paper until it is about 1/8" thick.
Remove the top layer of paper.
Cut into desired shapes with a pizza cutter or cookie cutters.
Sprinkle extra salt on top of the dough.
Transfer the parchment paper to a baking sheet.
Repeat with the remaining portions of dough.
Bake the crackers for about 20 minutes, until golden.
Turn off oven. Leave the crackers in the oven for 7-10 minutes, until crisp.
Remove from oven and let cool completely.
Store crackers in an airtight container at room temperature for up to a month or in the freezer for up to a year.
Just Take A Bite https://justtakeabite.com/
This post is linked to
Savoring Saturdays
.