This post may contain affiliate links which won't change your price but will share some commission.
This week's allergen friendly meal plan and agenda includes more food experiments, lots of dental work, hosting family and Halloween!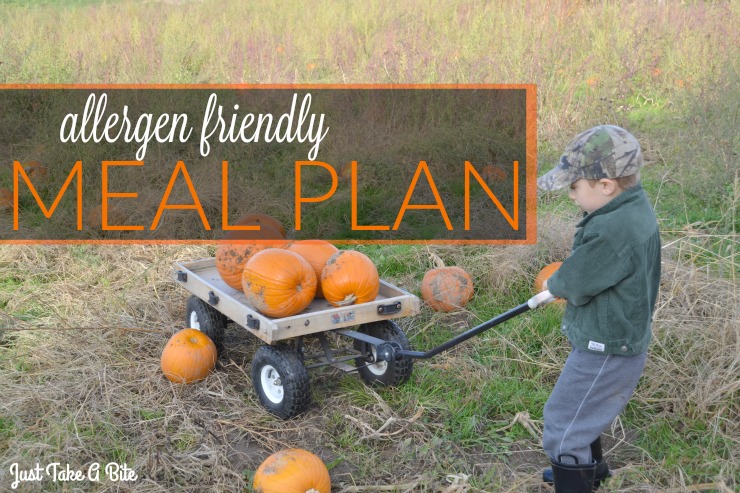 Next week can't really be November, can it?! Almost turkey time. But for this week we'll have fun with Halloween. We really don't get that into it, but the kids enjoy carving pumpkins and dressing up.
Getting back up to speed.
Last week we had a nice break from the usual hustle and bustle since the kids had two days off from school. This week it's back to the norm, starting with me getting cavities filled first thing Monday morning. I could think of about a million better ways to start my week.
My oldest had her lip tie clipped last week. I am so thankful that the procedure and recovery have gone so well! You'd never even know she had it done. The hard part is keeping up with the lip stretches.
Allergies and stress.
Last week was a bit of a doozy in terms of allergies. We are trying to add things to my little one's diet. Sometimes it goes well. But sometimes it does not. We tried eggplant with success. We tried quinoa. Nope. It was right back to a swollen tongue, red bottom, stomach ache, hardly eating. Back to square one.
Now that we're getting back on track we can try a few more new things. This week I want to try mushrooms and my moringa supplement.
I have adjusted our rotational diet a bit to make sure there is enough to eat each day. We're really trying to keep up with it to avoid any more problems. I also finally got some liver pills and have started taking them. Anything I can do to add nutrients to our restricted diet!
The last couple weeks have been pretty hard on my body. There have been a lot of stressors (that includes things like worry, wrong foods, lack of sleep, fussy baby/allergy flair, too busy/trying to clean whole house/get too much done).
So my metabolism and adrenals tanked.
What does that mean? It means I'm cold all the time/my body temperature is low, I have no energy and my digestion slows way down. This in turns means my body can't flush out excess hormones and toxins.
Finally it all comes to a head and I get an intense headache (last night).
My body sends me all kinds of warning signs, but I don't listen. I really need to get more sleep to help correct this. Last night I was in bed at 9:15. It's a starts.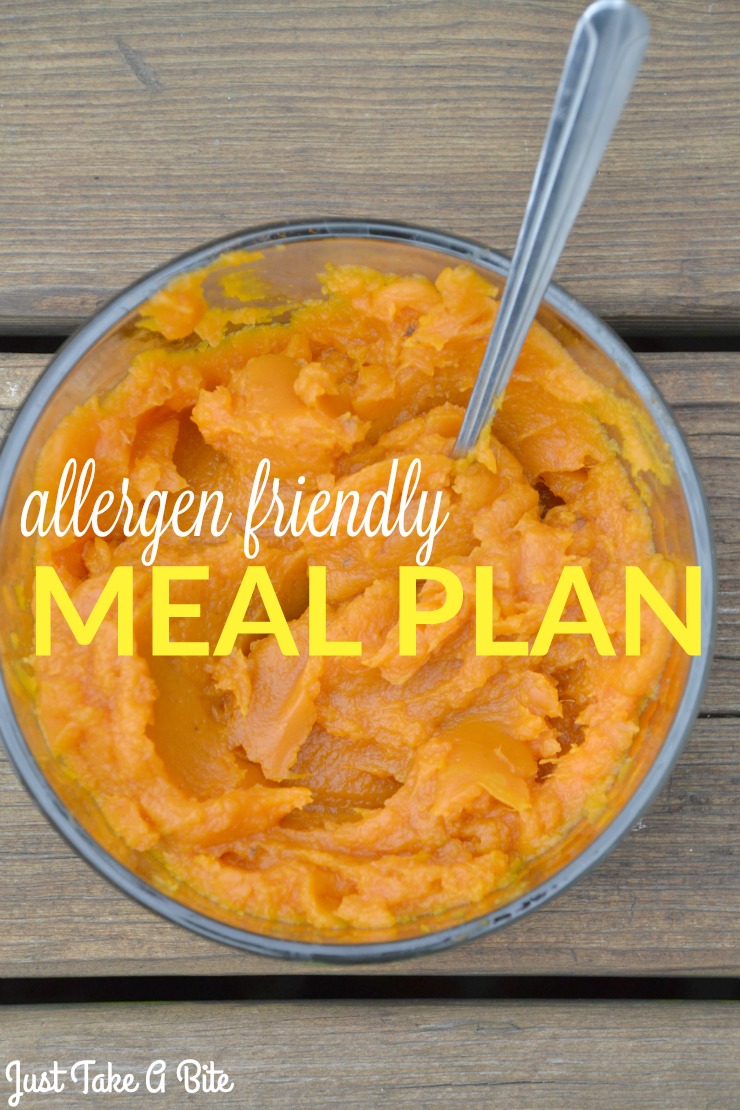 Fun in the kitchen.
I've got a busy week ahead in the kitchen. Since Saturday is Halloween and we will have visitors my kids want some fun treats. So here is what's on the list:
frosting
chocolates/cupcake decorations
jello
crackers (maybe)
sourdough cereal (maybe)
bake/freeze pumpkin
elderberry syrup
muffins
I'll have plenty of cleaning to do as well to prepare for guests.
What's new on the blog.
Last week I posted recipes for sunbutter breakfast cookies, candy corn finger jello and molasses tonic. The Real Food and Health giveaway also ended. Congrats to Sara, Amanda and Amy!!
This week I've got four posts coming!
I'm excited about all of them. While you enjoy those I'll be working on the new site design!
As usual I tried to keep our allergen friendly meal plan as simple as possible, especially with so many outings and to-dos! I have also added an extra day since I had to plan for the whole weekend with guests.
Hopefully we can all keep up with the work and still get enough rest. Happy Halloween!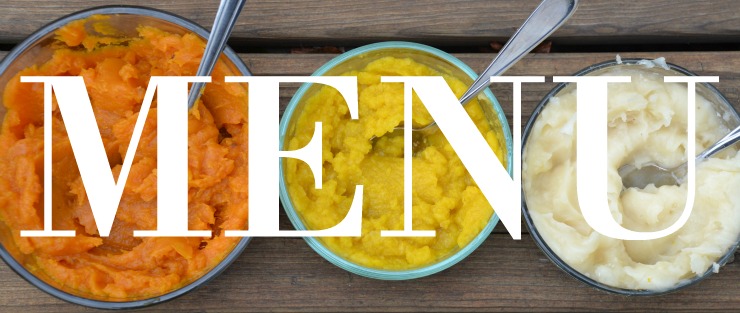 ROTATION: Each day starts with dinner and goes through lunch the next day.
Day 1: sourdough/einkorn, squash, peas, cabbage
Day 2: corn, spinach, grapes, cauliflower, brussels sprouts
Day 3: teff, eggplant, zucchini, blueberries, asparagus, sunbutter
Day 4: pumpkin, mushrooms, lettuce, broccoli, cherries
Sunday 1
B – cereal, fruit | broth, peas, sardines
L – hot dogs, french fries, peas
D – macaroni & cheese, roasted cabbage | squash soup, sd bread
*bake/freeze pumpkin, make elderberry syrup, make sd bread
Monday 2
B – yogurt, granola bars | squash soup, sd bread
D – roast beef, potatoes, carrots | roast beef, spinach
*skim cream, make pumpkin ice cream, make broth?, sprout beans
Tuesday 3
B – muffins, fruit | broth, roast beef, spinach
D (ready any time) – pork and beans, rice, applesauce | pork roast, sauteed eggplant and zucchini
*soak flour for muffins, soak teff, soak flour for cupcakes, make chocolates
Wednesday 4
B – pastry | teff porridge w/ blueberries, molasses tonic
D – beef vegetable soup, muffins | pumpkin mushroom beef soup
*make/freeze sloppy joes, make/freeze soup, bake muffins, bake cupcakes
Thursday 1
B – yogurt, granola | pumpkin soup
D – roast chicken legs, rice, beans | chicken, squash, peas
*make maple candy, make salad dressing?
Friday 2
B – cereal, fruit | chicken, squash, peas
D – cheesy egg muffins, roasted cauliflower, toast w/ grape jelly | spinach, anchovies
*make decorations, make jello
Saturday 3
B – muffins, yogurt | broth, spinach, chicken
L – corn chowder, crackers w/ cheese
D – taco bar, veggies w/ dip, jello
Dessert – maple candy, cupcakes, ice cream
*sprout beans, make frosting, chop veggies, make dip, make casserole
Sunday 4
B – toast w/ sunbutter, egg casserole, fruit
L – squash and bean soup, salad, sloppy joes
D – pan seared cod, french fries, salad, broccoli
*cook beans