This post may contain affiliate links which won't change your price but will share some commission.
This week's real food meal plan and agenda focus on keeping up with home schooling, prepping food for visitors and more packing.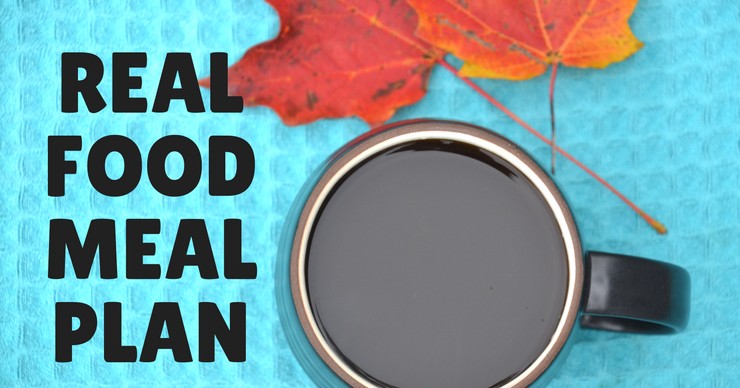 Well, we aaaalmost made it…through the first month of school without sickness. But my son has caught the bug going around and has had a fever and headache for a couple days. I'm just praying he's the only one and we can move on (perks of home schooling…fewer germs). And I hope he doesn't bring any others home.
At least I finally got around to making a new batch of elderberry syrup yesterday! Just in time.
We've got a busy week ahead as we continue to pack (only 26 days until house closing!!!) and clean. Plus the usual doctor appointments, errands and activities.
My in-laws are also visiting this week. So there will be a little more food prep than usual. But my goal is to still keep it as simple as possible.
"FREE" Time
I'm trying to squeeze in watching ecourses and reading new books from the Ultimate Healthy Living Bundle when I can. Anybody want to come take care of my life for a few days so I can binge on them all? They are that good!
I had started with one ecourse. But I really can't wait to dig into the Heal Your Gut Summit. If there is one thing I've learned over the last ten years it's that pretty much everything starts in the gut. For my kids it has really spread to neurological stuff. But I still have to work on the gut as the root problem.
On The Blog
If you missed my posts from last week go check them out. I wrote about some hot topics:
Does A Negative Allergy Test Put You In The Clear?
When Essential Oils Are Detrimental To A Natural Lifestyle
I've also been doing some more digging into my own health. I've been experimenting with my thyroid medication dose. Only to realize I don't think the problem is my thyroid at all (well, not the root problem anyway). I'll write more on that later.
Here is this week's rotational allergy friendly real food meal plan.
I had to stray from our rotation a few times due to schedules, lack of food in the house (it's grocery week!) and having guests. What's on your menu?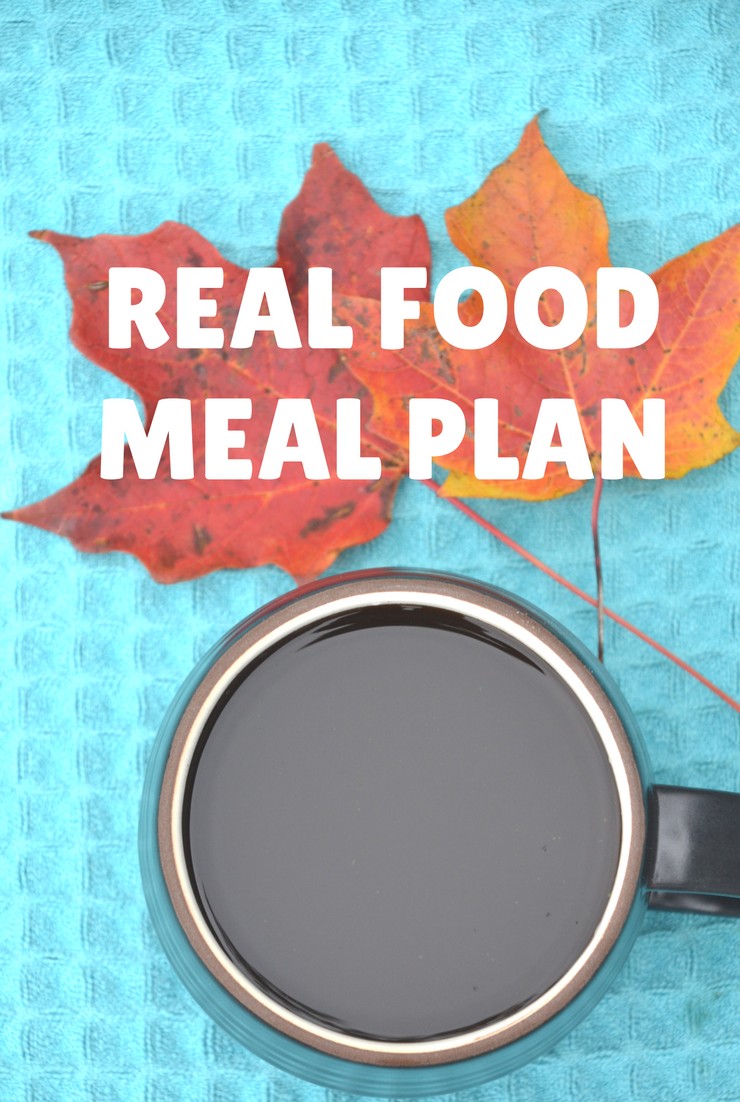 ROTATION: Each day starts with dinner and goes through lunch the next day. Foods in () are things yet to be tried.
Sunday 2
B – strawberry yogurt, banana bread | spinach squash cherry smoothies, bread w/ honey
L – crockpot meatloaf, baked potatoes, broccoli
D – grilled brats, cucumbers w/ dip, french fries
prep:
notes:
Monday 3
B – cereal, fruit | avocado, banana, brat
D – crockpot pork chops, roasted potatoes, beans, spinach
prep: prep smoothies
notes:
Tuesday 4
B – toast w/ sunbutter, spinach blueberry smoothies
D – crockpot meatballs, rice, asparagus
prep: boil eggs
notes:
Wednesday 1
B – hard boiled egg, toast | salted caramel custard w/ banana
D – squash and sausage soup, muffins
prep: soak beans, bake muffins, soak oats and flour
notes:
Thursday 2
B – oatmeal | porridge
D – crockpot chili, cornbread
prep: bake cornbread
notes:
Friday 3
B – toast w/ sunbutter, granola w/ milk, fresh fruit
L – sloppy joes, chips, raw veggies w/ dip, fresh fruit
D – ham, roasted potatoes, roasted cauliflower
prep: bake apple crisp
notes:
Saturday 4
B – ham and egg bake, muffins
L – chicken salad sandwiches, fruit salad, peas, muffins
D – grilled hot dogs, grilled asparagus, chips, fruit salad
prep:
notes:
Day 1: squash, cabbage, banana, strawberry (pineapple)
Day 1: squash, cabbage, carrot, tapioca, strawberry (cassava)
Day 2: corn, grapes, cauliflower, brussels sprouts, broccoli, avocado, raspberry (amaranth, tomato, orange)
Day 2: grapes, cauliflower, brussels sprouts, broccoli, amaranth, raspberry, orange
Day 3: teff, eggplant, zucchini, blueberries, asparagus, spinach, sunbutter, peach (kiwi, quinoa)
Day 3: teff, eggplant, zucchini, blueberries, asparagus, spinach, sunbutter, peach, sorghum, quinoa
Day 4: pumpkin, lettuce, cherries, split peas, rice, egg, olives (millet, dairy)
Day 4: pumpkin, lettuce, cucumber, cherries, olives, peppers, onion, coconut, millet, egg