This post may contain affiliate links which won't change your price but will share some commission.
Do you ever mix savory and sweet? This dark chocolate spice cake combines dark cocoa with cumin and cinnamon for a unique yet satisfying flavor.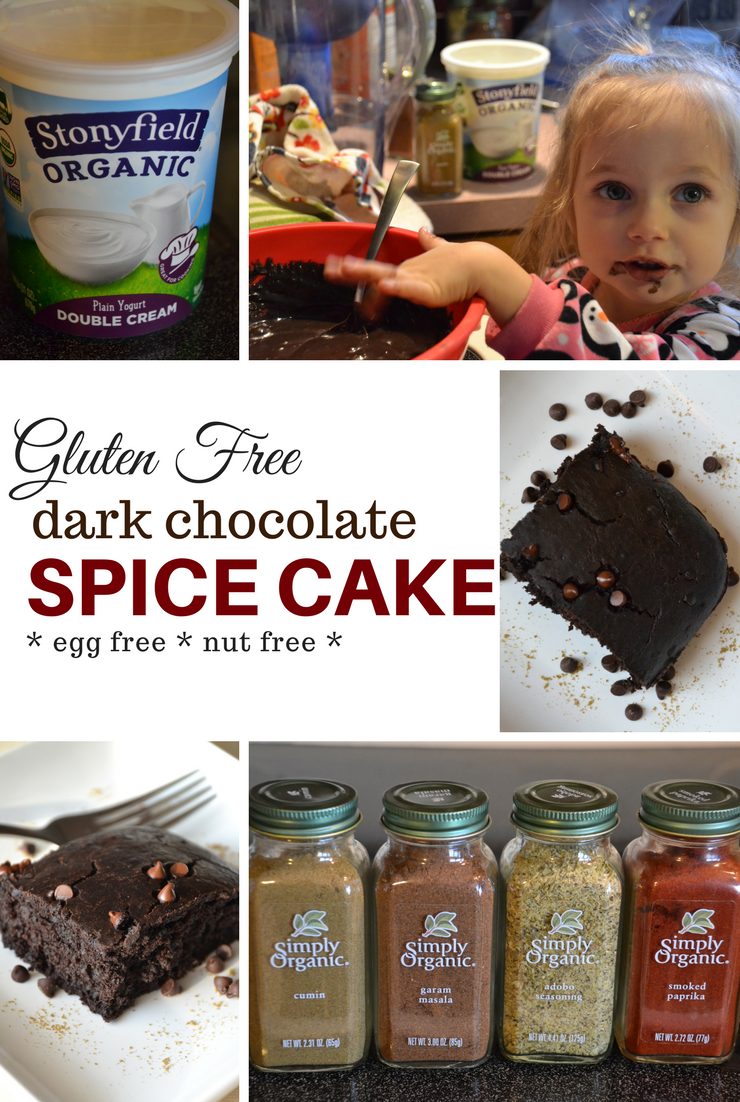 Sometimes you just need chocolate. Am I right?
And sometimes you need dark chocolate…with a twist.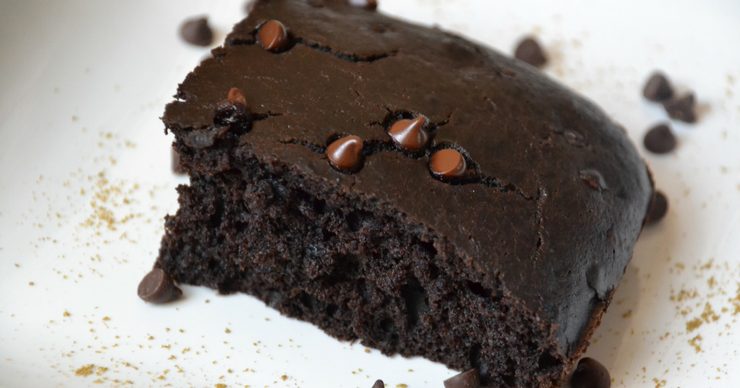 Something New
I recently got to try the new Stonyfield double cream yogurt and some fun spices from Simply Organic. I paired these unlikely sidekicks in a unique dark chocolate spice cake.
The cake is very mildly sweet with a hint of spice. But plenty of chocolate!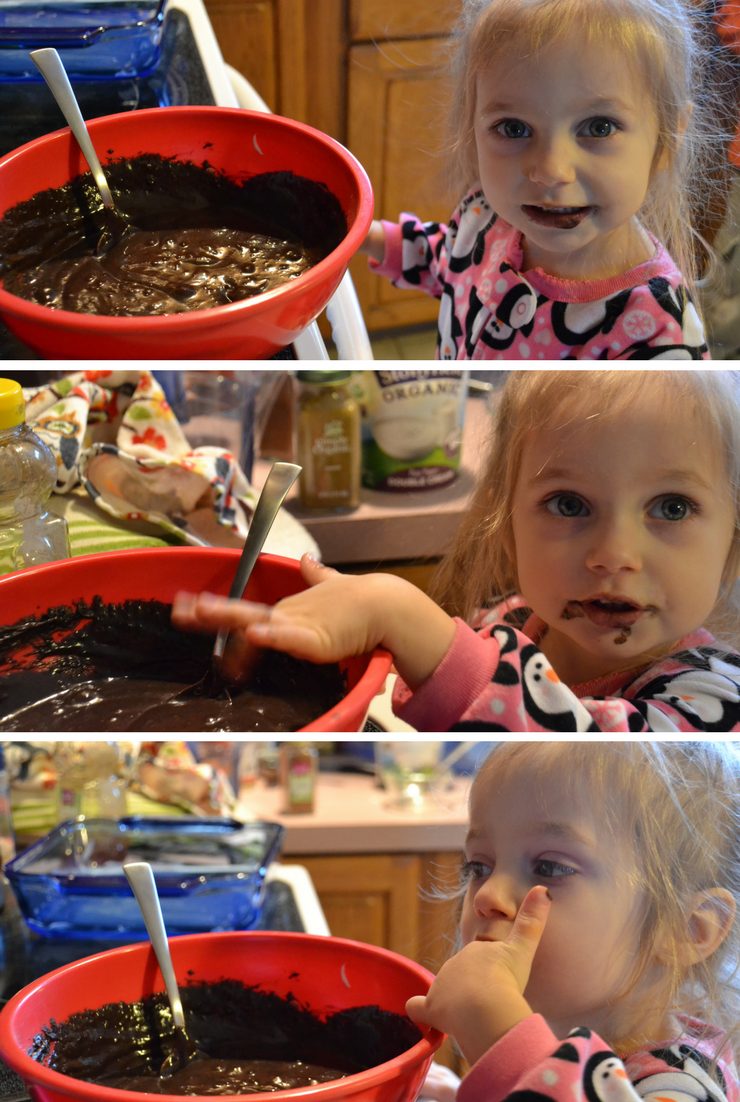 Kid-Friendly
My kids couldn't get enough. I thought they would be hesitant to try chocolate with cumin added. Boy, was I wrong. They could hardly wait for me to take pictures before they tried it.
And of course they all wanted to help make the cake. My toddler did a lot of sampling.
I also added some mini chocolate chips (this is the brand we love because it is allergen free) to provide another burst of chocolate and some texture.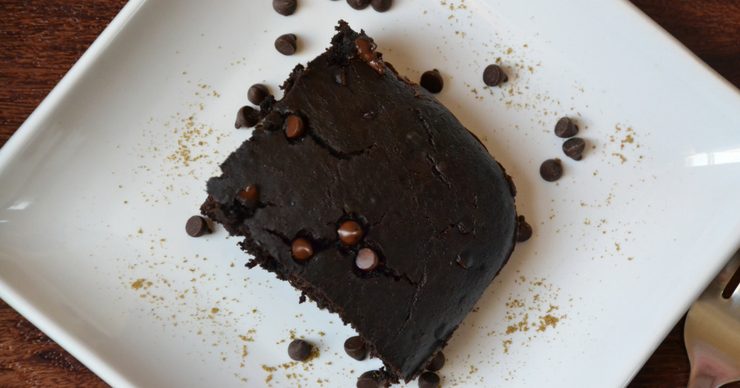 Change It Up
We enjoyed it plain as a light dessert. Dark chocolate spice cake would also be very good topped with a simple butter cream or homemade ice cream (vanilla, chocolate or salted dark chocolate would all be great choices!).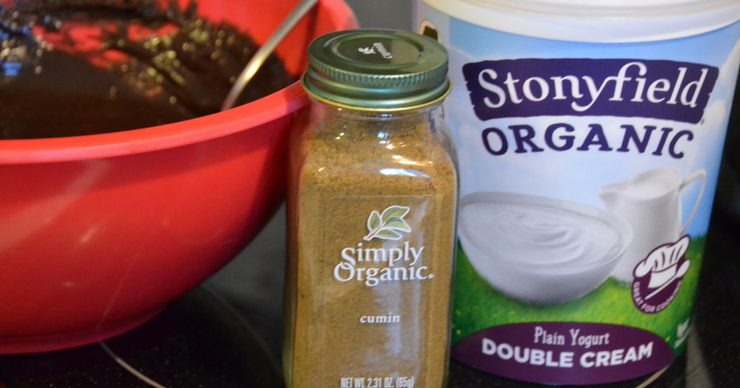 Yogurt and Spice and Everything Nice
I'm so glad we got to try the double cream yogurt from Stonyfield. It is just what it says…double the cream (you know I'm always in favor of more healthy fat!). It's like yogurt and sour cream had a baby…super creamy and mildly tangy. The perfect combination.
On the down side now regular yogurt (even though we buy full fat) doesn't seem as creamy.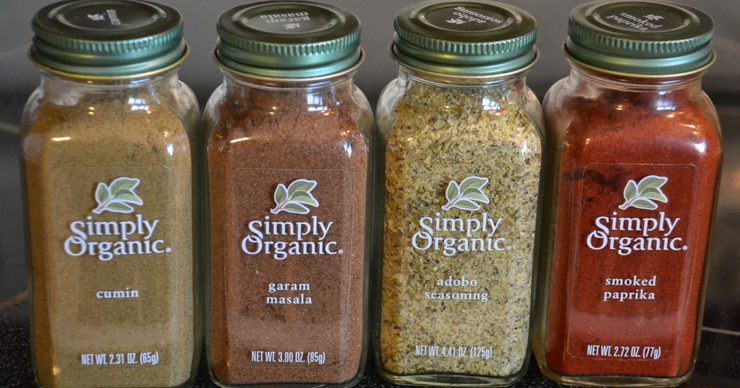 I've been using Simply Organic spices for quite some time now. But I'm pretty boring. I stick the same basic herbs and spices. So I was excited to see some unique blends like adobo and garam masala. Looks like I'll be doing more experimenting!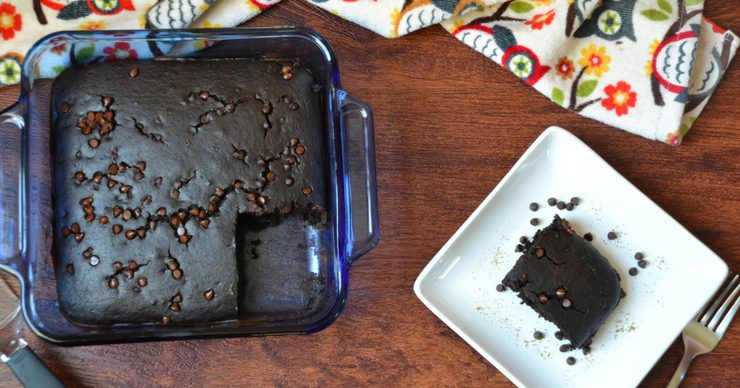 Allergy Friendly
If you're looking for a chocolate-y treat that won't give you sugar overload try my gluten free dark chocolate spice cake. It is loaded with healthy fat and real ingredients but free of gluten, nuts and eggs.
Have you ever mixed chocolate and spice? What combination would you try?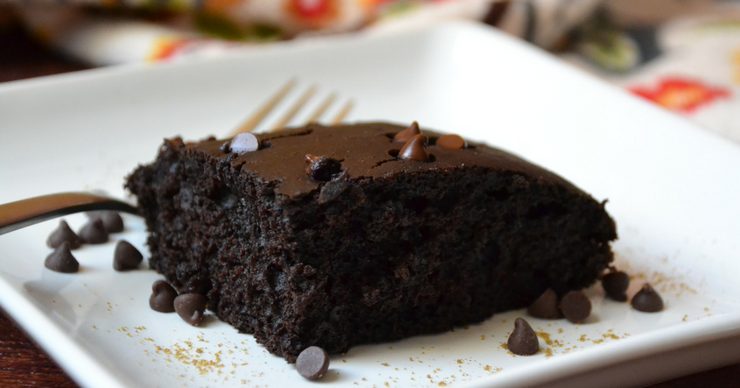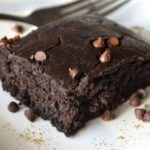 Gluten Free Dark Chocolate Spice Cake
2017-01-21 06:12:09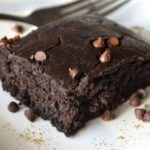 Serves 12
A mildly sweet dark chocolate cake that combines cocoa, cumin and cinnamon for a unique twist.
Ingredients
1 cup white rice flour
1/4 cup dark cocoa powder
1/2 cup organic cane sugar
1/2 tsp. cinnamon
1/2 tsp. cumin
1/4 tsp. unrefined sea salt
3/4 tsp. baking powder
2 tsp. grassfed gelatin
1/4 cup cold water
1/4 cup hot water
1/2 cup Stonyfield Double Cream Yogurt
2 Tbsp. honey
1/4 cup mini chocolate chips
Instructions
Preheat the oven to 350 degrees F. Grease an 8" baking dish.
Combine the gelatin and 1/4 cup cold water. Set aside.
In a large bowl combine the flour, cocoa powder, sugar, cinnamon, cumin, salt and baking powder.
Add the 1/4 cup hot water to the gelatin mixture and stir to dissolve.
Add the gelatin water, yogurt and honey to the dry ingredients. Mix well.
Stir in the chocolate chips.
Pour the batter into the prepared pan. Bake for 35 min.
Serve warm or at room temperature.
Notes
Serve plain or topped with ice cream, butter cream or vanilla yogurt.
For extra flavor mix whole raspberries into the batter before baking.
Just Take A Bite https://justtakeabite.com/
I am working with Stonyfield Yogurt and Simply Organic spices on this post. I have not been paid to provide positive comments.