This post may contain affiliate links which won't change your price but will share some commission.
Dairy-free and missing cheese? Try this simple, healthy zucchini cheese loaded with healthy protein, fat, and complex carbohydrates to keep your kids happy and nourished.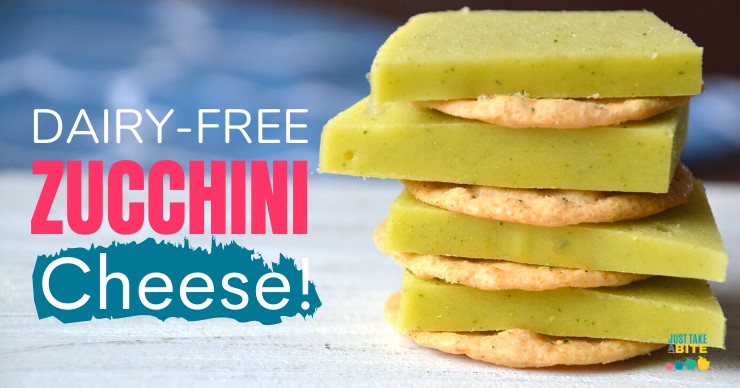 Within one week of my youngest being born I was 100% dairy-free.
I had been through this with my previous two babies. So I knew the signs of a dairy reaction right away. There was no easing into it. I went from eating ice cream pretty much every evening while pregnant to strict no speck of dairy almost overnight.
It's not fun to have to cut out dairy. But I knew how to do it. I have another son that is still dairy-free, so I just added two more family members to the mix.
Unfortunately our food reactions did not end there.
I cut out so many foods, trying to help my son's silent reflux. We had his tongue and lip tie clipped.
What finally made a significant difference in his ability to nurse and eat was learning about histamine intolerance. I switched to a low-histamine diet and it was like magic.
What wasn't magical was the amount of effort it took to keep the two of us nourished, and our lack of food options.
During the summer we basically lived on zucchini and ground beef as I tried to calm our bodies. Our garden was overflowing with zucchini, so I sliced and roasted some pretty much every day.
The ground beef was nourishment that I could actually digest. Plus I could cook up some burgers for us and freeze extras for another meal (an essential part of a low-histamine diet – not letting meat sit in the fridge).
I'm thankful I am an Analytical Eater that truly does not mind eating the same foods over and over. In fact, that is what I love. But I was really lacking in texture with all that soggy zucchini. My mouth needed more!
My solution? Zucchini cheese!
What are the Health Benefits of Zucchini?
Although often overlooked, zucchini really does pack a punch in terms of nutrition. This fruit, used as a vegetable, contains:
potassium
phosphorus
magnesium
calcium
fiber
Vitamin C
Vitamin B2
Vitamin B6
Vitamin A
Vitamin E
Vitamin K
Zinc
Zucchini also has a really high water content in addition to its minerals so it is great for hydration!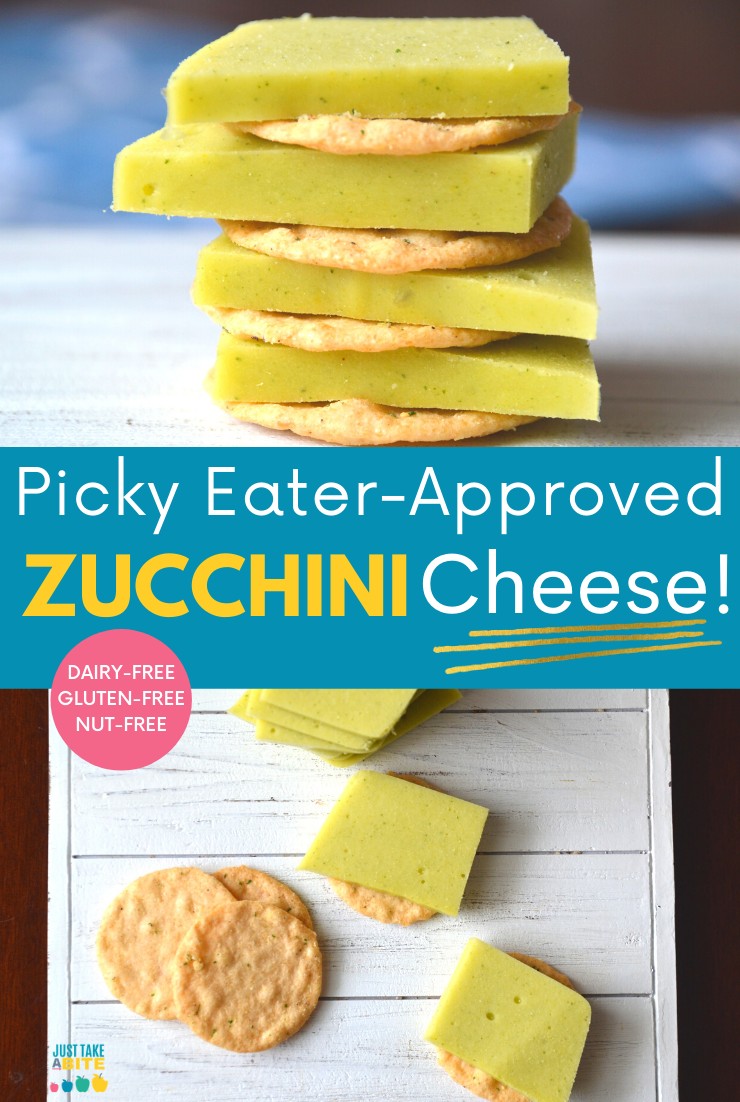 What Can I Do With Too Much Zucchini?
I often joke with my husband that there is no such thing as too much zucchini.
Every summer we grow an absurd amount of zucchini. And every summer I use it all up! Sure, we give away a few here and there. But I truly do my best to not let any go to waste (though the chickens get the baseball bat zucchinis that we inevitably miss).
It's easy to use up quite a bit of zucchini by roasting it for a family dinner. My kids will devour roasted zucchini covered in herbs and garlic.
Some other fun ways to use zucchini include:
zoodles
cheeseburger zucchini boats
Of course we can't eat all of our zucchini fresh. Somtimes we pick 20 in one day! So I love to freeze all of my extra zucchini.
Simply slice into rounds and place on a baking sheet. Freeze and bag. Peeling is optional. You can also freeze grated zucchini to use in bread and muffins.
Last year I froze at least five gallons of zucchini. I lost count. It's been such a blessing to be able to enjoy it all year.
What Can Be Made With Frozen Zucchini?
Frozen zucchini works well in soups, stews, and stir fry. Frozen grated zucchini is great for zucchini bread, muffins, or scones.
But mostly I use my frozen zucchini to make zucchini cheese. I have some in the fridge at all times.
I love that I don't have to do any peeling or slicing when I use frozen zucchini. Just put a big pile in a saucepan to cook for a few minutes and it's ready to go!
Though you can make zucchini cheese with fresh zucchini too. That is how I do it all summer.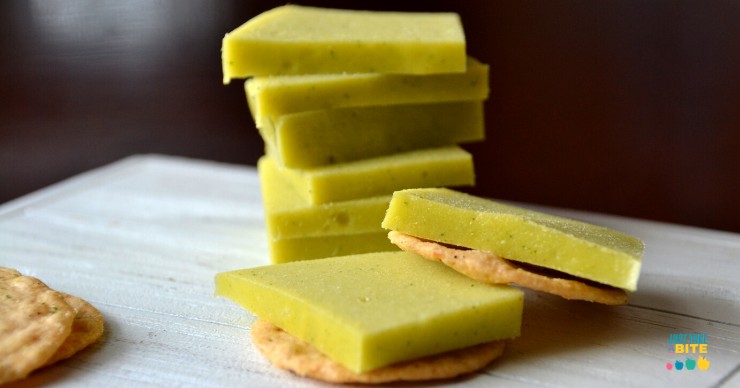 Dairy-Free Zucchini Cheese
Back to our low-histamine diet. I was really getting bored with roasted or sauteed zucchini. I had heard you could make "cheese" with zucchini. So I found some recipes and started experimenting.
The first one I tried used lemon juice. That was a big disaster. I think it all went in the trash. Even the kids couldn't stomach the flavor.
Over time I figured out my own version of zucchini cheese that has been a staple in my diet ever since.
Zucchini cheese gets it's texture from a combination of healthy fat (like butter or coonut oil) and grassfed gelatin. Now that my son tolerates butter I tend to use it for zucchini cheese. But coconut oil works just as well!
I use a small loaf pan to create a taller block of cheese that I can slice.
We use zucchini cheese on salads and sandwiches. It's delicoius on crackers. Or I often just eat it plain.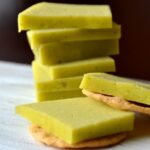 Dairy-Free Zucchini Cheese
Ingredients
2 1/2 - 3

cups

zucchini

sliced, peeled or unpeeled, fresh or frozen

2

Tbsp.

coconut oil or butter

4-5

Tbsp.

gelatin

1/2 - 1

tsp.

unrefined sea salt

1/4

tsp.

garlic powder

optional

1/4

tsp.

onion powder

optional

1/4

tsp.

tumeric

optional

2

Tbsp.

non-fortified nutritional yeast

optional
Instructions
Place sliced zucchini and a small amount of water (enough to cover the bottom) in a small saucepan. Turn heat to high until water comes to a boil.

Reduce heat to low and simmer until zucchini is cooked, about 5-10 minutes.

Drain the zucchini and place it in a blender with the coconut oil and salt.

Blend on high until smooth.

Add the gelatin and blend on high until smooth.

Taste and add seasoning/yeast as desired. Blend.

Pour into a glass or ceramic small bread pan. Chill in the refrigerator until firm.

Slice or cut into sticks to serve. Store in the refrigerator for up to 10 days.
Recipe Notes
The flavor will become milder as the cheese firms, so add a little more salt/seasoning than you think you need.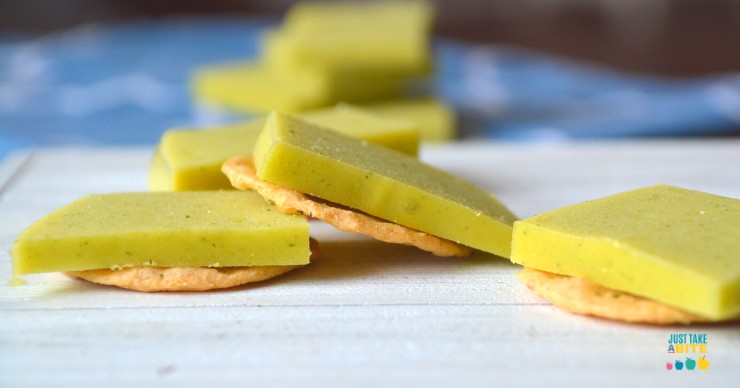 Healthy Veggie Cheese
While zucchini works very well for making a faux cheese because of its neutral flavor, you can defnitely change up the flavor with other vegetables!
This is really important for the Adventurous Eaters that need variety. Plus you get a different array of nutrients.
One of our favorites is squash cheese. It has such a beautiful orange color! Not to mention it has a bit of sweetness to it. So kids really love it. It has a taste reminiscent of American cheese, so it's often a great transition for kids that are used to a Standard American Diet (SAD).
Cauliflower is another great option if you want a white cheese with a kid-friendly flavor.
You can go a little more bold with peas and create green cheese!
What to Feed a Child Who Doesn't Like Meat
One of my favorite things about zucchini cheese is the nutrition factor. It has a combination of protein (gelatin), healthy fat, and carbohydrates with fiber (zucchini). Lots of Real Salt adds essential trace minerals.
Sometimes I really boost the nutrient content by adding non-fortified nutritional yeast and turmeric.
So many selective eater kids struggle with eating meat. Whether it's the texture, the chewing, or the inability to digest it, getting adequate protein is a struggle for many.
Gelatin is a great solution! And zucchini cheese is an easy way to get a big dose of easy-to-digest gelatin down.
---
Perfect Supplements is the only brand of gelatin I trust. It is grassfed and certified 100% glyphosate free!
Stock up now. Take 10% off with the code TAKE10 HERE!
---
Zucchini cheese is also great for the kids that only want to eat cheese and starch all day. You can get a great dose of both macro and micronutrients in while they still enjoy their favorite food.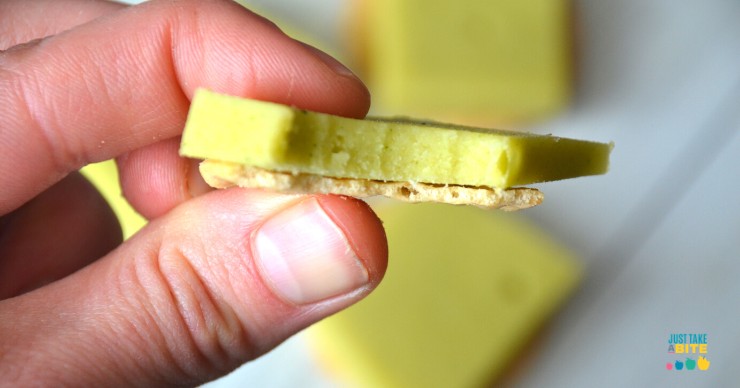 Easy Toddler Snack
When I first started making zucchini cheese it was really for myeslf. Did I let my kids try it? Of course! But I was the one needing something creamy and salty.
But soon it turned into one of my favorite toddler snacks. My almost-three-year-old has been enjoying zucchini cheese with me since he could eat solid food!
I cut it into thick slices and then into sticks. Easy to hold. Easy to chew. Easy nourishment. That equals an easy toddler snack! And a great way to get little kids interested in veggies.
Is your toddler like mine and only wants to snack all day? Zucchini cheese is the way to go. Snack away!
What is the Best Diet for Picky Eaters?
Each child has unique, bio-individual needs. Which is why I am so passionate about Nutrional Therapy for Kids! That being said, all kids need a balanced diet. This is especially important for those "picky" or "selective" eaters.
A balanced diet includes whole food sources of protein, fat, and carbohydrates with fiber. An easy way to think of this is meat, oil, fruits, and veggies.
Zucchini cheese meets all of the criteria! So it is a great addition to a picky eater's diet. And getting that balance will help alleviate those picky eating symptoms.
It is also great for those "hangry" kids that crash when they haven't eaten in a while. Zucchini cheese is a ready-to-go snack when they need something quickly!
---
Need more dairy-free substitutes? Grab your copy of 10 Simple Dairy Substitutes with recipes for everything from milk to yogurt to ice cream!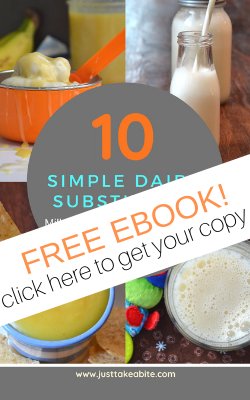 ---
Allergen-Free Food on a Budget
One of the hardest aspects of having a child with dietary restrictions is the cost of the food. Have you ever compared the price of regular cheese to dairy-free cheese? Or the cost of wheat bread to gluten-free bread?
If you have, you know that allergen-free food can add up very quickly!
Which is why I love making zucchini cheese. Zucchini is a very affordable vegetable that you can buy in bulk in the summer and store enough for the whole winter. Visit any farmer's market in the summer and you'll see piles of zucchini. Or just ask a neighbor with a garden. They probably have extra.
Stock up on gelatin with a bulk discount or when it's on sale HERE.
You can also watch for good deals on coconut oil.
Now you have all of the ingredients for healthy, dairy-free cheese on a budget!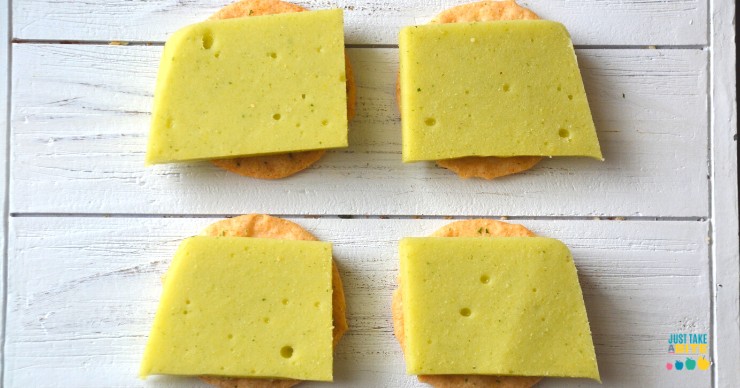 Is Dairy-Free Cheese Healthy?
I'll be the first to admit that we do buy some dairy-free cheese. It's nice to have something that melts like real cheese when making a pizza or grilled cheese.
But I can't say I'm thrilled about the ingredients. While not horrible, it is still a processed food with some gums and fillers.
That is why I love making zucchini cheese. I control the ingredients. And they are all whole foods that I serve my family regularly.
Is dairy-free cheese healthy? It is if it's homemade zucchini cheese!
Is your family dairy-free? Do you miss chees? Give zucchini cheese a try!