This week's real food meal plan for picky eaters includes waffles, salmon cakes and brats. I predict my kids will clear their plates!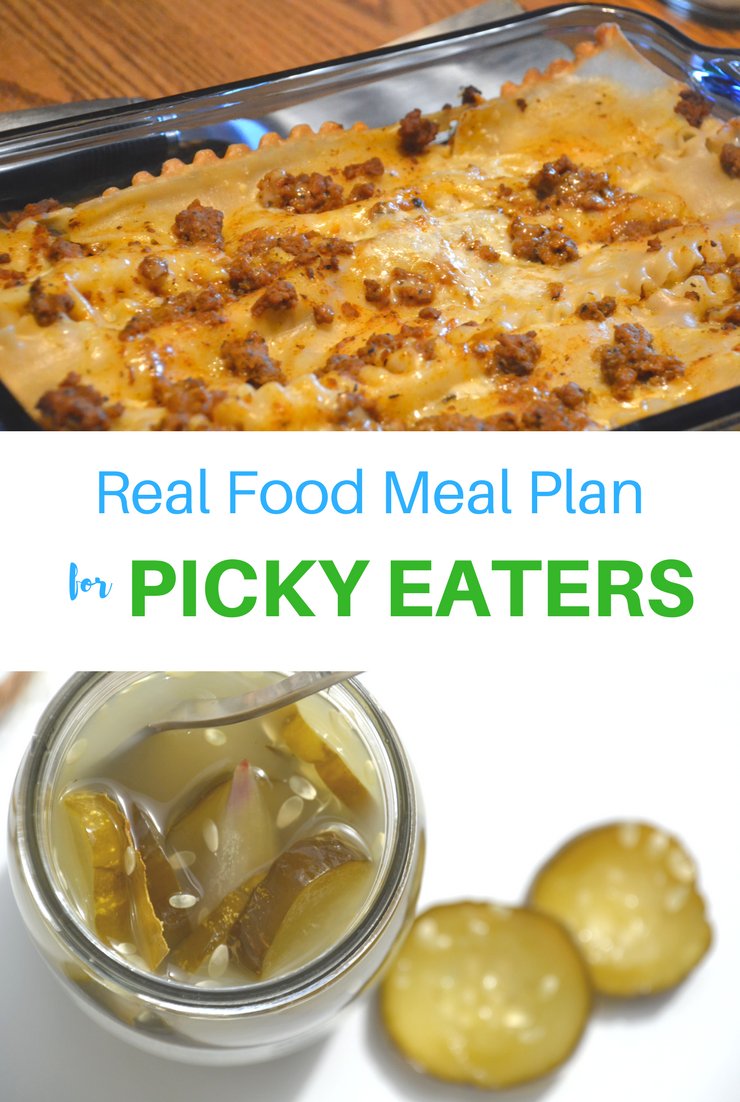 We thought it might never come…but spring is finally here! It's supposed to be around 70 degrees today!! I just hope it stays. We could all use some time in the sun and fresh air.
Back to Normal.
In spite of the nasty weather we had a lot of fun on spring break. But this week it's back to normal routines (and I'm glad!).
My goal this week is to get the kids back in the kitchen with me. My oldest needs to work on some new skills that she's learning in the Kids Cook Real Food ecourse. My daughter is almost 9 and already doing some of the advanced skills. You can sign your kids up too and get a free download with 10 healthy snacks kids can make by themselves.
Now on to the food! Here is our real food meal plan for picky eaters (though picky eaters don't really exist in my house anymore).
What's on your menu?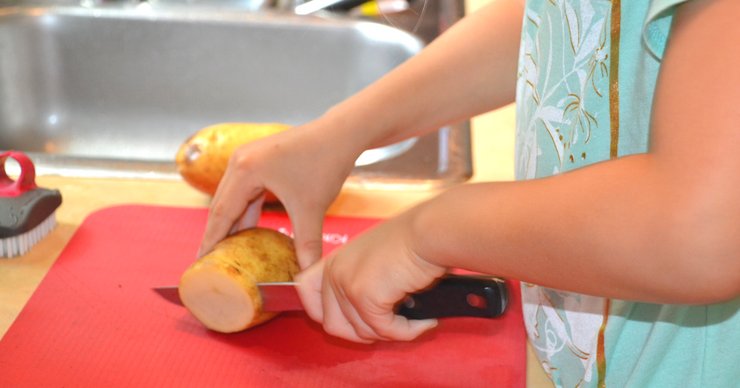 Sunday
B – cereal, fruit | muffins, smoothies
L – crockpot roast beef, roasted potatoes and carrots
D – waffles, bacon, roasted cauliflower
prep:
notes:
Monday
B – yogurt, granola bars
D – stuffed cabbage un-rolls, applesauce
prep:
notes: prep ahead dinner
Tuesday
B – toast with sunbutter, clementines
D – honey herb chicken, rice, peas
prep: boil eggs
notes:
Wednesday
B – hard boiled eggs, toast, grapes
D – meatloaf, baked sweet potatoes, beans
prep: soak oats
notes:
Thursday
B – oatmeal, blueberries
D – chicken noodle casserole, Brussels sprouts, peaches
prep:
notes:
Friday
B – yogurt, granola bars
D – salmon cakes, broccoli, french fries
prep: make Miracle Whip
notes:
Saturday
B – fried eggs, toast
D – brats, onion rings, squash
prep:
notes: